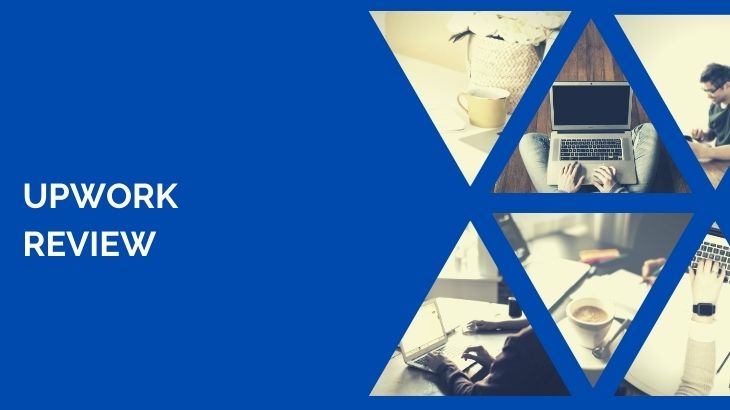 Upwork Review – Can You Make Money As A Freelancer?
Welcome to my Upwork review!
The Covid-19 Pandemic has forced people to be unemployed. Businesses have streamlined, cut costs, and even gone so far as to close down. Millions of people are unemployed and bordering on unstable employment.
For some of us, we were lucky enough to be relegated to working from home. But even with employment being unstable, we're left to find other sources of income. Some people have gone into buying and selling, while others have taken up freelance work.
Today, we're taking a look at a freelance marketplace called Upwork.
First of all, I must Congratulate you for taking your time to do your own research before buying into any "seemingly good" product.
That's the way to avoid scams and find the legitimate way to make money online!
Let me be completely transparent with you, I'm not associated with Upwork in any form.
So, rest assured that I'm not here to pitch or sell anything to you.
Instead, I'm here to reveal whether or not you can make some money here...
Upwork Review Summary
Product Name: Upwork
Founder: Elance and Odesk founders
Product Type: Freelance Marketplace
Price: Free to join (With Premium Membership Upgrade)
Best For: Experienced freelancers
Summary: Upwork is a legitimate freelance marketplace that's been around for years, and is one of the most recognized marketplaces in the world. It's made quite an impact in the freelancing industry that it's almost synonymous to FREELANCING. But the program is not meant for new freelancers who're not familiar with how the industry works, and we'll explain this in the article below.
Rating: 70/100
Recommended: Yes and No!
More...
Disclaimer: I've had the chance of working with Upwork for a good number of years, so this review will be based from a freelancer's point of view and not as employer.
Upwork, or Upwork Global Inc., is one of the most recognized freelance marketplaces in the world. They're primarily focused on providing gigs, or short-term jobs, making them a giant in the gig economy.
The company has contributed greatly to the freelance and work-at-home industry, so much so that it's synonymous to "work-from-home". The mere mention of freelance will make people think of Upwork.
Upwork is a result of a merger between two other well-known marketplaces known as Elance and oDesk. Elance was founded in 1999 by Srini Anumolu, Samjay Noronja, and Beerud Sheth. Odesk was established in 2003 by Odysseas Tsatalos and Stratis Karamanlakis.
The merger of both oDesk and Elance took place in 2013. The Elance platform was phased out while the oDesk platform was upgraded and constantly maintained.
The headquarters is located in Santa Clara, CA with satellite offices in Chicago, IL and San Francisco, CA.
Signing up for an account on Upwork is relatively simple. After filling in your contact information, you'll be asked to fill in your profile.
This will be your main selling point to secure clients. The profile can take up to an hour to complete given how comprehensive it is.
We'll just give you an overview on how to create your profile.
Step 1 – Selecting Your Service
This is where you'll choose your specialty. This allows Upwork to match you with clients who're looking for freelancers. The services include:
Web, Mobile & Software Development
IT & Networking
Data Science & Analytics
Engineering & Architecture
Design & Creative
Writing
Translation
Legal
Admin Support
Customer Service
Sales & Marketing
Accounting & Consulting
Step 2 – Work Experience
Next, you'll have to input your level of work experience. There are three levels to choose from:
Entry level
Intermediate level
Expert level
The higher your level is, the higher your salary.
I'm Jerry!
I Created My Own 4-Figure Monthly Passive Income at just 21 Years Old!​
Step 3 – Complete Your Profile
This is where you fill in your biodata or curriculum vitae of sorts, with some added options. The details required are:
A professional title,
Your profile photo,
Your professional overview,
Education,
Employment history,
Level of proficiency in the language you speak,
Desired hourly rate,
Availability (hours of the day) and your physical location address
Step 4 – Submit Profile For Review
Once you complete your profile, you'll be asked to submit your profile for review. This takes about 12 hours or more.
Once your profile gets approved, you may now take in jobs and complete your portfolio.
Disclaimer: Upwork has reserved the right to decline profiles for whatever reason they deem necessary.
Step 5 – Complete Your Portfolio
You can bid your jobs while completing your portfolio. However, I suggest you complete your portfolio first because your proposal for bidding jobs will require you to have it.
You will also have your cover letter and resume to go along with this proposal. Think of it as a job application, except you're just bidding for a project. This was something that oDesk had a monopoly of back then.
The more comprehensive your portfolio is, the better your chances of landing a job.
Step 6 – Set Up Payment Method
The last step here is to set up your payment method. You'll be asked to select the following:
Direct Deposit
PayPal
Wire Transfer
Local Funds Transfer
Payoneer
Skrill
And many more…
All payments are managed by Upwork's Payment Management System, or their escrow feature if you will.
How Do I Get Paid with Upwork?
How you get paid will be determined by the type of job you're getting. There are three types of jobs to choose from:
Hourly Billing – You get billed by the hour for the project you're working on. The payment system will bill the client the number of hours you've dedicated. Once the work is done, the billing stops too.
Fixed Price Billing – You get paid once the work is done based on the amount agreed upon by you and the client.
Pre-Funded Milestone Payment – Similar to hourly billing, except that payments are made when parts of the job are done. You're paid a certain percentage for each phase of the job completed. This is usually common in jobs involving programming and IT.
Can You Get Hired Even If You Have No Experience?
Your profile will always show your experience, progress, and success rate while you're actively working at Upwork. Most prospective clients will always go for the experienced freelancers, but there's a chance that you may get hired even if you have no experience.
To do that, you can just go use the filter "NO EXPERIENCE REQUIRED" while looking for jobs.
You're also going to want to set your hourly rate lower than competition, but within reason. You're going to want to build up a strong portfolio and profile if you're new, so take a few hits with the wages.
You may also want to take proficiency tests related to the fields you've selected in your signup. This makes your profile stand out from the others and gets you a higher chance of being hired.
Upwork is meant for seasoned freelancers who've built up a strong portfolio. As much as I want to recommend this to new freelancers, they might encounter some challenges, which I'll list in the next section.
Upwork Ugly Truths Revealed!
#1 Takes A While To Earn!
If you just signed up, it will take you a while to start earning. On my end, I was already an established writer when I signed up for Upwork, and it took me a couple of weeks before I landed my first job.
#2 Low Income Potential
You may be skilled or have the best portfolio out there, but you're not going to be getting a consistent source of income.
Why?
Because the jobs aren't permanent. Unlike OnlineJobs.Ph, you're going after short-term projects or gigs. There's no employment to be had here.
You're also competing with other freelancers, who may or may not be better than you. You're also going to be taking in a few hits on your wages because people will be undercutting you as they bid.
#3 Some Clients Won't Pay
There's the risk of not getting paid by clients who've not yet attained VERIFIED status in Upwork.
A sample of a Verified Client looks like this:
You'll see the numbers of jobs they listed, the hires they've acquired, and the money they spent on projects on Upwork.
I would like to remind people also that not all unverified clients are scammers too. You'll just have to deal with the added risk of maybe not getting paid.
#4 Pay Before You Play
There's actually a pay-to-play system here with Upwork that disappoints me and a lot of freelancers. Paying for premium means that you can post unlimited proposals and more.
You can also enjoy the added perk of not getting your account locked due to inactivity.
It costs you $14.99 a month for premium, so unless you're really set in making this work, I suggest you not pay a single cent.
#5 High Fees
Upwork is known for their huge fees, which is a turn off for a lot of freelancers. The premium membership doesn't get you out of paying this fee as well.
Back when I started, the fee was only 10% of what you would earn. Now, you're stuck with 20%.
What I Like About Upwork?
#1 Escrow Features
Their escrow feature is as strong as that of eBay's, given that Elance used to develop for eBay. Funds are all held in their escrow until client payment methods are secured and verified.
They will also handle disputes between clients and freelancers, and I haven't seen a lot of complaints from freelancers being unjustly treated by either the client or Upwork for that matter. I am inclined to think that Upwork carries out fair and proper investigations into these disputes.
Upwork is a legitimate freelancer platform and I would definitely recommend it to people who're already established in the gig economy as freelancers. Take note that the jobs offered here are short-term and are not meant for long-term employment.
For the newer freelancers, this may be a good start but you'll have to deal with the following:
The low income potential due to the bidding process. You're going to charge less because you're not that established in both Upwork and in the field you're working with.
The high fees that they charge for your earnings. 20% is already a lot of money lost.
The risk of dealing with clients who won't pay you.
But Upwork makes sure that freelancers are well taken care of due to their escrow feature. All payments are handled by Upwork, so in the case of disputes, they'll investigate between client and freelancer and carry on from there.
During this crisis, I would think that this is a good way to make a little cash on the side online that's consistent and a lot more than paid surveys.
Check Out These Freelancing Sites
How I Make a Living Online?
I've personally created a 4-Figure Monthly Passive Income Stream and become financially independent at just 21 years old without any College degree or working experience!
Through my own hard work, I went from a broke restaurant waiter to living my dream laptop lifestyle in less than a year's time...
If you want to discover the secrets of how I did it at such a young age, click here!