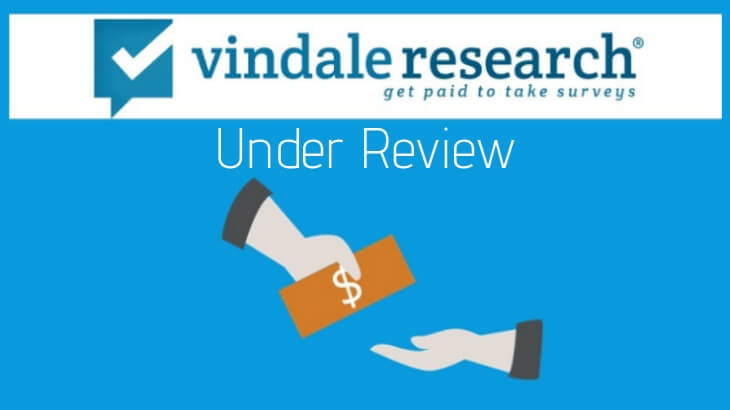 Is Vindale Research a Scam? A Decent GPT Site with a Secret!
Welcome to my Vindale Research review!
You may think that this is another review for one of many GPT sites. But this one's quite different from all the rest.
I am talking about Vindale Research.
First of all, I must Congratulate you for taking your time to do your own research before buying into any "seemingly good" product.
That's the way to avoid scams and find the legitimate way to make money online!
Let me be completely transparent with you, I'm not associated with Vindale Research in any form.
So, rest assured that I'm not here to pitch or sell anything to you.
Instead, I'm here to reveal what makes Vindale Research different from the other GPT sites and paid survey intermediaries.
Is Vindale Research a scam? What kind of secret is it hiding?
Read on and find out...
Vindale Research Review Summary
Product Name: Vindale Research
Founder: not disclosed
Product Type: Get Paid To / Rewards Site
Price: Free to join
Best For: People who have the time to complete long and time-consuming surveys.
Summary: Vindale Research is not a scam, and it's one of the few decent GPT sites in existence. But despite their background and their rewards, I cannot recommend their program to anyone. First, the payout's really low (and I will show you with my computations). It doesn't look like it's going to replace your full-time job any time soon. Second, there are also issues with payouts. And you'll see what I mean in this article. Lastly, the cash out limit is higher compared to other GPT sites and paid survey intermediaries. But if you don't mind these three issues, then you can probably give it a try.
Rating: 50/100
Recommended: No
More...
What is Vindale Research?
Vindale Research is one of the oldest GPT or Get Paid To websites on the Internet.
While they do offer paid surveys, they also offer different methods for acquiring cash rewards, hence the GPT classification.
Think of it as an older version of PrizeRebel, another GPT website that pays out really good.
They've been around since 2003, and since that time, they've fixed a lot of bugs and mistakes that they had during their earlier years.
Vindale Research is part of the SayForExample, Inc, who owns sites like 20in20.com. As a company, they are currently headquartered in New York, but have extended their reach to audiences outside the USA.
To date, they're only accepting registrations from USA, United Kingdom, Canada, and Australia.
Vindale Research is similar to a lot of the GPT or Paid Survey Intermediary sites in a sense that they are running on a market research model.
Companies like Vindale Research, Bizrate Rewards, and Level Rewards use paid surveys as a means to gather information about customers within their area.
They then sell these information, or leads, to other businesses who would pay top dollar for personal contact information.
In the case of Vindale Research, most surveys are intended for certain groups of people.
For example, a survey about shopping is most likely going to be available for members who indicated in their profile that they are responsible for household shopping.
These factors are determined by the time you sign up for an account and you go through the screening questions
Since there are a lot of demographics that companies look for, it's suggested that you answer the questions as honestly as you can.
However, there are many different demographics that the companies look for – it is best to be honest, as you never know who they are looking for!
How Do You Earn From Vindale Research?
Vindale Research is similar to PrizeRebel in a sense that they offer different options for earning money. But don't expect to get any gift cards out of them since they only pay out in cash.
1. Surveys
Paid surveys are one of the primary ways for you to earn money consistently via Vindale Research.
These surveys vary in length and payouts. The longer it takes for you to complete the survey, the higher the payout.
You can earn $1 to $5 by taking the traditional surveys. All that should be done is the completion of short answer questionnaires. No credit card is required to carry out these simple surveys.
2. Evaluations
Members are given products or services offered for a period of time, and they are asked to give their honest opinion at the end of the trial period.
This is probably the highest paying option since it pays out between $5 and $75.
3. Reward Mail
Members get paid for opening and clicking ads sent to their email. Payout is at $0.10 for each reward email ad opened and clicked.
4. Watching Videos
Like most GPT sites, Vindale Research compensates its members for watching videos online. Some of the videos are short and pays out up to $0.25 for watching.
5. Referrals
Members get paid $5 for each person referred to the site.
6. Submitting a Proof of Payment Photo
When members submit a photo of them and their payment from Vindale Research, they get paid $5.
What makes this interesting is that there seems to be no other GPT site that I have reviewed that does this.
What's the Minimum Payout?
As I pointed it out earlier, Vindale Research only pays in cash for completing surveys.
You don't earn points that you can convert into cash also, which makes it a little bit easier to keep track of.
For payouts, the minimum cash payout is at $50 and a maximum cash payout of $75.
This is then sent via cheque or sent to your PayPal account.
How Do You Join Vindale Research?
It's free to join their program. You're also given $2 for completing the screening questions.
However, Vindale Research is only available to residents in the USA, UK, Canada, and Australia.
I'm Jerry!
I Created My Own 4-Figure Monthly Passive Income at just 21 Years Old!​
Who's Vindale Research For?
Vindale Research is for:
People who have an hour or two to spare for completing surveys
People who find doing surveys enjoyable
People who love doing mundane and repetitive tasks
People who want to earn money online
Vindale Research is not for:
People expecting to earn a full-time income out of the program
People who are suspicious of sites asking for their personal information
Vindale Research Ugly Truths Revealed!
#1 - The Payout Is Really Low
Like a lot of the GPT sites and paid survey intermediaries, Vindale Research does not set itself apart in terms of having good payouts.
Based on their site, they boast of giving out $5.9 million to their members across the different countries.
That's a lot of money to pay out within a span of 15 years, but it does not look as impressive as you might think.
Let's divide that amount by 15 years. They paid out an average of $394,566.66 per year since they started.
Now, let's assume they have 2,310 members since they opened. I am basing this number on their TrustPilot profile.
Each member roughly earned $170.80 per year since the time they started and up to this time of writing.
For a member to invest 15 years of their time for completing surveys, they only got $2,562 in lifetime earnings!
That $170 per year is nowhere near any government-mandated minimum wage.
In the United States, federal minimum wage per year is at around $7.25 per hour, or roughly $15,080 on a 40-hour work week within 52 weeks per year.
Take note, that number could be a lot lower because I'm pretty sure there are more than 2,310 members signed up for Vindale Research.
If you're looking for consistency in earning money online, you can check out my step-by-step guide on affiliate marketing.
#2 - Issues with Payouts
To make things worse about their payout rate being low, there's also the added issue of problematic payouts.
Most of the complaints are about how they are not credited for completing surveys, immediate cancellation of their account, and even not sending out the minimum payout.
#3 - Really High Cash Out Limit!
A lot of survey sites and GPT sites that I've reviewed had cash out limits of at least $5, whether it's in cash or in gift cards.
That's pretty acceptable for someone looking to get quick online cash. I mean, I would use that money to pay for microtransactions in my video games.
But for Vindale Research, their cash out limit sits at $50. I mentioned this in the earlier paragraphs, and to me, this is not really enticing at all.
One could argue that Vindale Research pays higher rates for completing surveys. But even at $5 per survey, you still need to do 10 surveys to get to that limit.
If a $5 survey needs around 45 minutes to complete, I need to dedicate around 450 minutes or 7 hours and 30 minutes of my time to get to that cash out limit.
To me, that's not just worth the hassle at all.
What I Like About Vindale Research?
#1 - The Rewards Are Pretty Straightforward
You complete a survey, you get credited the amount for completing it.
That's all there is to it for Vindale Research.
There's no point system, no conversion necessary, and there's nothing in between to give you additional headaches to keep track of your progress.
Now if only they could fix their payout issues, I'd be able to give their program a decent rating.
Is Vindale Research a Scam?
Vindale Research is far from being a scam, so the answer is no.
They're a very legitimate GPT site that runs a market research model for their income and provides rewards to their customers for participating in their research.
However, their GPT program does not seem that enticing to me in terms of value and the amount of work that I need to put in, so I can't recommend this product to anyone.
First, the payout is really low. And I mean really low! I showed you the computations above, and it doesn't look it's going to be able to give you a full-time income anytime soon.
Second, there seems to be issues with payouts. Customers are complaining about how they're not credited for completing surveys and other problems.
Lastly, the cash out limit is really high. At $50 for a minimum cash out, one needs to complete tons of surveys to get to that limit.
Majority of the GPT sites and paid survey intermediaries cash out at $5 in cash or gift cards. And I'm pretty sure people don't have the luxury and time to do a lot of surveys just to get $50 back.
How I Make A Living Online?
I've personally created a 4-Figure Monthly Passive Income Stream and become financially independent at just 21 years old without any College degree or working experience!
Through my own hard work, I went from a broke restaurant waiter to living my dream laptop lifestyle in less than a year's time...
If you want to discover the secrets of how I did it at such a young age, click here!