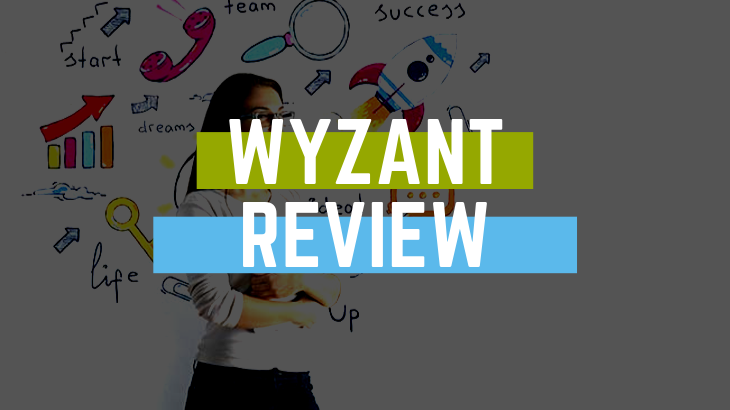 Wyzant Review – An Online Tutoring Program That's Bad News!
Welcome to my Wyzant review!
There are a lot of MMO (make money online) programs that allow you to work as an online tutor.
These opportunities are very lucrative, and we've featured a handful of online tutoring programs that are actually more decent than the rest.
Today, we're looking at another online tutoring program called Wyzant. Does it have potential, or will it be a dime-a-dozen program?
First of all, I must Congratulate you for taking your time to do your own research before buying into any "seemingly good" product.
That's the way to avoid scams and find the legitimate way to make money online!
Let me be completely transparent with you, I'm not associated with Wyzant in any form.
So, rest assured that I'm not here to pitch or sell anything to you.
Instead, I'm here to reveal why this opportunity is not that great and why it's not worth investing time on.
Wyzant Review Summary
Product Name: Wyzant
Founder: Not disclosed
Product Type: Online Tutoring Program
Price: Free to join
Best For: No one.
Summary: Wyzant is an online tutoring program that acts as a freelance marketplace for online and in-person tutoring. However, there are several negative issues that plague this program, and the biggest issue here is that the income potential is very low. They also charge an obscene rate for their profit-sharing, which makes your income potential even lower!
Rating: 10/100
Recommended: No!
More...
Wyzant is an online community/marketplace for tutors and students.
Unlike other tutoring programs we've reviewed such as DaDaABC and Chegg Tutors, Wyzant is more of a marketplace because tutors are not bound by a strict schedule.
They are currently located in Chicago, Illinois and have been around since 2005. This makes them one of the oldest online tutoring sites that we've come across.
However, just because they're the oldest doesn't mean that they're a good company or that their business opportunity is good.
In this review, we'll be covering the tutors' business opportunity.
To sign up, you have to be a resident of the USA with a valid SSN or Social Security Number. You also have to be over the age of 18.
Despite being a marketplace for freelance tutors, the hiring process follows that of traditional jobs, so you'll have to submit your resume and cover letter.
Once accepted, you'll be asked to take a series of proficiency tests and written assessments about the subject you want to teach.
These tests are 8 to 20-item multiple choice questions and you only have one attempt of taking these tests.
Requirements
There are no specific educational requirements if you want to apply as a tutor. You also don't have to be a certified teacher as well, so that's great news for those who want to try the opportunity but it may not be great for some.
Because they're a marketplace, you're going to compete with tutors who may be less or more qualified than you, so this could affect your chances of getting hired.
As far as technical requirements are concerned, all you need is a working laptop or PC, a stable Internet connection, a webcam, and a microphone. You can get webcams and microphones from Amazon for about $30 to $50, and these are already of high quality.
I'm Jerry!
I Created My Own 4-Figure Monthly Passive Income at just 21 Years Old!​
Wyzant Pay and How Much Does It Cost?
Part of the application process requires a background check, which you'll have to shoulder the expenses. However, this is for tutors who offer in-person tutoring. Online tutors may not go through a background check.
As for the rates, the number of hours you put into the program will dictate how much you earn. However, you will be profit-sharing with Wyzant.
I also couldn't find any information about how much they pay you per hour, but I would assume that it would be anywhere between $10 to $12 per hour (just an average from GlassDoor).
The more hours you work, the less percentage that Wyzant takes from you:
Rate Schedule
0-20 hrs: 40% (shared with Wyzant)
21-50 hrs: 35% (shared with Wyzant)
51-200 hrs: 30% (shared with Wyzant)
201-400 hrs: 25% (shared with Wyzant)
401+hrs: 20% (shared with Wyzant)
When you refer a student, you keep 100% of your payment, but Wyzant will still keep the 9% service fee. Once you go past 401 hours, there are no more incentives.
Pay is directly deposited, and I couldn't find any information about other payment methods.
Despite being a promising opportunity, there are several reasons why I won't recommend this program to anyone.
Quite frankly, I was disappointed to know of these negative issues that plague Wyzant.
Wyzant Ugly Truths Revealed!
#1. Low Income Potential
The biggest disadvantage here is that the income potential is quite low, and I say this because despite having a high hourly rate, there are several other factors in play.
First, let's talk about it being a freelancer marketplace. You're competing against other less (or more) qualified tutors that may or may not charge the same rate as you.
This would lead to undercutting in order to get hired.
If for example you're working towards a $15/hour and someone is working within a $10/hour rate, who do you think students are more likely to pick?
#2. Tutors Being Scammed
Another reason why I can't recommend this is the program doesn't really guarantee anyone's income.
To add some context, Wyzant guarantees its students that it can match them with the tutors they need. Otherwise, they get a refund for a full hour done with said tutor.
With that said, there's nothing in place that would protect any tutor from a student wanting a refund just because they want to get their money back.
And these are common complaints by tutors, as seen below:
Sadly, this is common in any online tutor program and some even get their tutors fired because of it.
#3. Tutors Getting Their Accounts Terminated
Speaking of fired, there are also several complaints about tutors getting terminated for no apparent reason.
This might be from the overwhelming refunds that any tutor gets, but there might be other explanations.
But they don't really explain it to you if you do get fired. If you contact their customer support, you'll be given an excuse that they don't have any specifics to your termination, which is again a common happenstance with tutors getting scammed.
#4. The Profit Sharing Kills Everything!
40% is too much if you ask me. If you're working at $10 per hour, you're earning actually $6 unless you decide to add in more hours.
That puts your net earnings at about less than minimum wage.
If their business model has a subscription for students, why are they even taking out profits from their tutors at that amount? I would completely understand the percentages if they didn't charge their students.
What I Like About Wyzant?
There's just too much negative issues that plague this company that I don't even want to mention anything positive about it.
Wyzant is a legitimate company that provides an online tutoring opportunity to anyone who wants to earn money by tutoring.
However, there's nothing much that I can say about the amount of money you earn because you're not going to earn that much.
The income potential is quite low and the profit-sharing model makes it difficult to invest time and effort into the program.
There are far better online tutoring programs out there if you're keen on being a tutor. I would suggest DaDaABC as our #1 recommendation, and you can read our review by clicking on that link.
How I Make a Living Online?
I've personally created a 4-Figure Monthly Passive Income Stream and become financially independent at just 21 years old without any College degree or working experience!
Through my own hard work, I went from a broke restaurant waiter to living my dream laptop lifestyle in less than a year's time...
If you want to discover the secrets of how I did it at such a young age, click here!