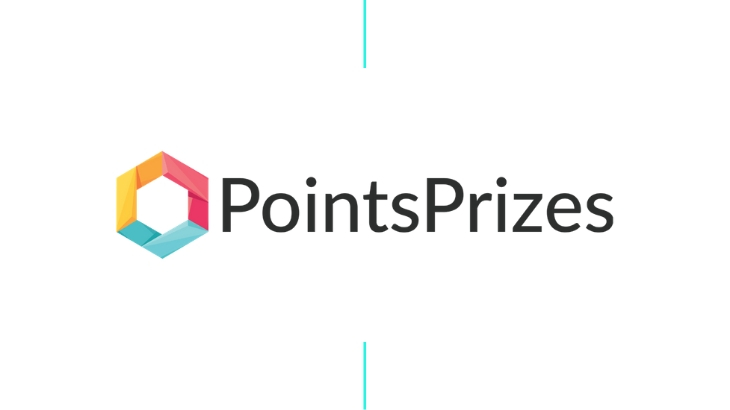 PointsPrizes Review – Another GPT Site REVIEWED!
Welcome to my PointsPrizes review!
There's rarely any GPT or Get Paid To Rewards Program out there that gets a positive review from our site.
And this is because we usually look on the income side of things than anything, and then other extenuating factors that make a GPT program site great.
This time, we're reviewing PointsPrizes and to see if it's worth your time and effort.
First of all, I must Congratulate you for taking your time to do your own research before buying into any "seemingly good" product.
That's the way to avoid scams and find the legitimate way to make money online!
Let me be completely transparent with you, I'm not associated with PointsPrizes in any form.
So, rest assured that I'm not here to pitch or sell anything to you.
Instead, I'm here to reveal if there's something that makes PointsPrizes unique from all the other GPT sites out there and if it's worth your time and effort.
PointsPrizes Review Summary
Product Name: PointsPrizes
Founder: Mark Kempton
Product Type: Get Paid To Rewards Site
Price: Free to join
Best For: Anyone who wants to get paid doing tasks.
Summary: PointsPrizes is a relatively new GPT or Get Paid To rewards program that doesn't really set itself apart from the rest of the GPT programs out there. The income potential is low and there are issues with tasks availability once you reach a certain point threshold, so it doesn't really make it worth your while if you're looking to earn a full-time income. But if you don't mind earning a few cents, then this site might be worth checking out.
Rating: 50/100
Recommended: No
More...
PointsPrizes is a GPT (Get Paid To) rewards program that pays people to do short tasks such was watching videos and taking surveys.
The site was launched on July 3 2017 and founded by Internet marketers Mark Kempton.
They are currently based in 8 Rue Des Remparts, Le Boulou 66160, France.
PointsPrizes is a fairly new GPT site at barely 2 years in operation, so it may have a hard time competing against established GPT and survey sites such as Survey Junkie and Prize Rebel.
They provide different ways to earn money from their site, and I'll list them below:
Paid Surveys – PointsPrizes gets its surveys from third party survey providers, and are available depending on the country you live in. You may or may not get as much surveys available to you compared to other countries. But the surveys are worth taking, according to some third party feedback.
Paid Offers – Paid Offers are divided into top and regular offers, and offer different benefits. Some of these offers pay out really good, but you need to check the terms and conditions before signing up for anyof them.
Coupon Codes – You'll find these coupon codes all over the site and on their social media profiles. These codes can give you free points, but apparently they're not given out as frequently so keep a lookout.
Watch Videos – Watching videos can earn you points on PointsPrizes, but this is only available on their mobile devices through their app. You won't get as much as taking surveys, but they're quick to finish and are sometimes more interesting than taking surveys.
Referrals – You can earn commissions for inviting other people to join PointsPrizes. You'll get a unique URL where people can sign up for the site. You'll get 10% of everything your referrals make.
Play Games – If you like playing video games, you can earn by signing up for certain games and playing through their requirements.
Polls – There's a short poll every day that you can do on PointsPrizes that's worth 5 points.
I'm Jerry!
I Created My Own 4-Figure Monthly Passive Income at just 21 Years Old!​
How Do You Get Paid?
Points are awarded to you every time you complete tasks, and can be exchanged for cash prizes and gift cards.
One point is equal to $0.0066, which is confusing. But to put it simply, you need about 3000 points to earn $20.
$20 is the minimum payout requirement as well, which is lower compared to other sites offering at $25 and $50.
But with a point system like that, it's relatively higher as well.
How Do You Receive Your Prize?
There are two options for you to redeem your prizes from PointsPrizes once you get to the threshold.
Cash (BitCoin and PayPal) – you'll need 3000 points to withdraw your cash via PayPal or Bitcoin, but the latter is often unavailable at time. It takes about 30 days to process both PayPal and Bitcoin withdrawals.
Gift Cards – Gift codes are sent to your email and takes about 7 days to process. However, this option is only available to US residents. For those living outside the USA, you're left with the direct payment option.
Can You Use It On Mobile?
PointsPrizes also has a mobile app that you can access via Google Play and Apple Store.
Who's PointsPrizes For?
PointsPrizes is a program that can be used by almost anyone who wants to make money online.
But if you're looking for a serious way to make money online, then you might want to check out my step-by-step guide on affiliate marketing.
It's free and requires no commitment from you.
PointsPrizes is a program that can be used by almost anyone who wants to make money online.
But if you're looking for a serious way to make money online, then you might want to check out my step-by-step guide on affiliate marketing.
It's free and requires no commitment from you.
PointsPrizes Ugly Truths Revealed!
#1 - It's Not That Safe!
Your account is not protected by a password, so anyone who knows your email address can access your account at any given time.
I don't understand the logic as to why there's no password protection, but this is more than enough for me to not even give this program a try.
#2 – Low Income Potential!
You're awarded for doing tasks that you complete on PointsPrizes.
But looking at the tasks and their available points as seen below, you'll find that it's going to take you a while to get to 3000 points.
So even if you do get awarded 500 points for playing a game for 3 days, it'll still take you about 18 days to get to 3000 points.
How much longer will it take you to get to 3000 points if you're only doing surveys at 100 points each?
#3 – Points Run Out!
There have been several third party complaints about tasks running out once you reach 1000 points.
Now, there could be a logical explanation here because all of these tasks come from third party providers so there might not be enough to go around once these companies reach their quota.
For example, a survey may only require 10,000 users to complete it, so once it's got the 10,000, the survey will close.
This also supports my statement that the income potential is low.
What I Like About PointsPrizes?
Quite frankly, there's nothing unique or special about PointsPrizes that makes me want to say something good about.
PointsPrizes is your run-of-the-mill GPT or Get Paid To rewards program and I say this because of its low income potential and its limited availability of tasks.
Granted that it's still a relatively new site and they could still implement changes to improve user experience, it's not something that I would recommend if you're looking for full-time income online.
But if you're just looking for a quick and fun way to make money online, then this might be worth checking out.
How I Make a Living Online?
I've personally created a 4-Figure Monthly Passive Income Stream and become financially independent at just 21 years old without any College degree or working experience!
Through my own hard work, I went from a broke restaurant waiter to living my dream laptop lifestyle in less than a year's time...
If you want to discover the secrets of how I did it at such a young age, click here!