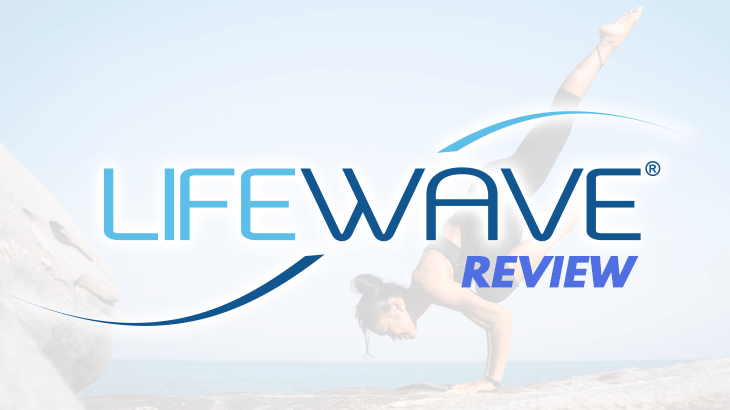 Is LifeWave a Scam? – The Typical MLM of Recruiting People!
Welcome to my LifeWave review!
Chances are, someone has just introduced to you some magical patches by LifeWave which can potentially improve your health.
Or you're even given the business opportunity for you to make money by promoting such products.
First of all, I must Congratulate you for taking your time to do your own research before buying into any "seemingly good" product or business opportunity.
That's the way to avoid scams and find the legitimate way to make money online!
LifeWave claims to bring you both health & wealth at the same time.
Is it really possible? Or is LifeWave a scam?
Here's the truth you need to know...
By the way, I'm not associated with LifeWave in any form. So you can expect an unbiased 3rd party review that reveals to you the honest truths!
LifeWave Review Summary
Product Name: LifeWave
Founder: Founded by David Schmidt in 2004
Product Type: Health & Wellness MLM Company
Price: $25 to start + Startup packages up to $1,499
Best For: People who are good at networking and recruiting (Need to truly love and believe in the products at the same time)
Summary: The good news is that LifeWave is a legitimate company with patent-pending products that are trusted by Olympic athletes. But you need to know that this is a typical MLM business which you're required to recruit your friends & family members!
Rating: 35/100
Recommended: No
More...
Just Some Background Info...
LifeWave is a Multi-Level Marketing (MLM) company selling health & wellness products.
It's founded by David Schmidt in 2004, based in San Diego, California.
One of the good things about LifeWave is that David Schmidt is a product developer and entrepreneur for over 3 decades.
He's even done research & development for the US military.
This really gives him the competitive advantage to create products that are both reliable and unique...
LifeWave Product Line
LifeWave's flagship product is their "Healing Patches".
It is their most popular, yet most controversial product because they have some really bold claims...
These LifeWave patches are created using nanotechnology where there's no chemicals or drugs involved. It only contains water, oxygen and amino acid.
But they claimed that by just sticking these small circular patches onto certain parts of your body, your health can be dramatically improved.
For example, you'll have:
More energy
Better sleep
Reduced stress
Sharper mental focus
Other effects include pain relief, anti-aging, fat burning, detoxification and relaxation.
To be honest, any logical human beings will be pretty skeptical about all these claims.
According to their explanation, those patches when stick onto your skin, can stimulate acupuncture points in your body which can in turn increase energy flow.
In the video below, there are more detailed explanation on how these Energy Patches work and how to use them:
I've not personally tried these patches my self. But from my research, I found that there are people who can feel amazing results from using these patches.
At the same time, there are people who had adverse effects and people who feel nothing.
No matter how many patents or clinical research they have, the effectiveness of such patches are pretty subjective.
But there are 2 things we can confirm about these patches:
They are safe to use because they don't contain any chemicals & drugs
They are pretty darn expensive ($90 for 30 patches)
Apart from the Energy Patches, they also expand to other health and wellness products like:
Fitness
Skincare
Nutritional supplements
Again, the common characteristics of all these products is that they're overpriced! (Expected as a MLM company)
I'm Jerry!
I Created My Own 4-Figure Monthly Passive Income at just 21 Years Old!​
How to Make Money with LifeWave?
Since LifeWave is a network marketing company, as usual there are 2 main ways for you to make money:
Sell their products and earn retail commission
Recruit people into your downline to earn residuals and bonuses
More details about how to get paid in a second. What's more important right now is the understand how to get started if you want to make money, right?
How to Get Started with LifeWave?
So first things first, you'll need to pay a $25 fee to join.
It contains the Basic Starter Kit to help you get started with the business.
However, just like many other MLM, you can't do anything much with the Basic Starter Kit.
They'll push you to purchase more packages because "The more money you pay, the more money you can earn".
This is the exact reason why I don't recommend MLM.
So, here are the packages you are expected to purchase:
Bronze - $99.95
Silver - $299
Gold - $499
Platinum - $999
Diamond - $1,499
Your sponsor will always recommend you to purchase the higher end packages because they can make more money.
They'll always tell you that you can earn more money by purchasing the more expensive packages!
It is true because the system is setup that way to take more money from you. That's how most people get further into debt instead of making money when they start a MLM business.
By the way, there's also a Monthly Autoship requirement you have to meet in order to stay active and qualify for commissions.
LifeWave Compensation Plan
(1) Retail Profits
This is the way for you to earn immediate income.
There are 2 ways that retail profits will be paid out to you:
You purchase LifeWave products at wholesale price and resell to your customers at retail price. You earn the difference between wholesale and retail. It's just like the normal retailing business.
Your customers can directly purchase LifeWave products from their website and you'll get paid the retail profits straight to your account every week.
(2) Product Introduction Bonuses
Remember the expensive packages I just mentioned which you need to purchase to start making money?
You'll earn commissions whenever your referrals purchase any of the packages.
Here's the commission you'll earn for each package:
Bronze - $15
Silver - $50
Gold - $100
Platinum - $300
Diamond - $500
That's the exact reason why your sponsor will definitely encourage you to purchase more expensive packages.
(3) Binary Commissions
At the same time, LifeWave adopts a binary compensation plan where you need to build two teams/legs, one on your left and one on your right.
With this binary system, you're able to earn residual commissions.
It's calculated based on the sales volume of your left and right team. So, the more downlines you have, the more money you can potentially make.
(4) Commission Matching Bonuses
This is the second method for you to earn residual income.
You'll be able to earn a matching bonus based on the amount your referrals make (down to 3rd level):
Level 1 (Your direct referrals) - 25% Matching Bonus, but you must a Silver with at least 2 Bronze downlines
Level 2 (Your referral's referral) - 20% Matching Bonus, but you must be Gold with at least 2 Silver downlines
Level 3 (Your referral's referral's referral) - 20% Matching Bonus, but you must be Gold with at least 6 Silver downlines
For more detailed explanation of LifeWaves compensation plan, please watch the video below which is explained by their President:
LifeWave Ugly Truths Revealed!
1. Recruiting, Recruiting, Recruiting...
Regardless of how great their product or compensation plan is, LifeWave is still a typical MLM that requires you to recruit people to make money, especially your friends and family members.
Yes, you can make money through retail sales and not necessary to recruit people. But most money is made through recruiting just like many other MLM companies.
In fact, I've even found a LifeWave PDF Guide which teaches its members how to get started with this business.
Unsurprisingly, I found this particular page in the guide:
You're required to come up with a list of people whom may be interested in making more money. (That's everyone I guess!)
But you're definitely advised to start with your friends, family, co-workers, neighbors, etc...
That's what we typically called the "Warm Market Money Jogger".
If you don't have the right skills to handle this well, you'll eventually end up in the "NFL Club" (No Friend Left).
You'll know what I'm talking about if you have personally tried MLM before.
Yes, this method works but it's becoming outdated when more and more people are aware of it.
Instead, a much better way to build a networking marketing business is to incorporate social media and internet marketing skills like what Now Lifestyle is doing.
That's one of the best ways for you to get leads and referrals without sabotaging your own relationships.
2. Not Transparent
I'm really concerned because LifeWave is not disclosing any of their Income Disclosure Statement.
This is necessary for all MLM companies to have because they need to disclose what's the percentage of members making money and how much they're making on average.
The fact that they don't have any Income Disclosure can mean that they're hiding something!
3. Overpriced
Their Energy-Enhancing Patches are sold at $89.95 for 30 patches.
On top of that, they have a Facial Cream sold at $99.95. Another Facial Care product sold at $79.95.
Can you see how expensive these products are?
Let's give them the benefit of doubt that their products are really great. But what about the Starter Kits?
A Diamond Starter Kit sold at $1,499? WTF?
Those are on top of the compulsory $25 Basic Starter Kit. How many KITS they want you to purchase before you can start promoting their products?
P.S. This program that has enabled me to generate a 4-Figure Monthly Passive Income at just 21 years old is FREE to get started and only cost $49/month fee to go full-time!
4. 6-Figure Lawsuit
Last but not least, there was a case in 2015 where LifeWave defaulted on their taxes in Europe which ended up in a 6-figure lawsuit. (Source: The Irish Times)
Just another ugly fact you might want to know.
The Good Thing About LifeWave...
1. Good Company Track Record
First of all, LifeWave does have some amazing track record over the years.
For example:
LifeWave was featured in the Inc. 5000 List of Fastest Growing Private Companies for 3 consecutive years from 2009-2011. (Source: PR Newswire)
Their products had gone through more than 60 clinical studies and over 3 years of research. (See the list of all their studies, research and patents here)
2. Trusted by Olympic Athletes
Another interesting thing is that their Energy-Enhancing Patches were actually used by Standford swimmers and US Olympic swim team as a way to improve their performance.
However, this created some serious controversies like the illegal use of drugs.
So eventually, sample of the patches were sent to the United States Anti-Doping Agency (USADA) for testing.
By the way, the most widely used and trusted performance-enhancing products by Olympic athletes are supplements by Usana Health Sciences.
No, LifeWave is not a scam.
It is a legitimate MLM business with clinically proven products and you can make real money with their compensation plan.
But the most important thing you need to take note is that this is no different than many other MLM companies out there.
You're required to use the traditional method of recruiting your friends and family members.
On top of that, the startup cost is expensive for some people.
Unless you're someone who's good at networking and you don't mind recruiting people, LifeWave could be an option for you. (despite there are better MLMs out there like Young Living and Now Lifestyle)
How I Make a Living Online...
As you can see, I'm not a fan of MLM because of all the restrictions, startup costs, autoships and many more.
Instead, my top recommended business model for anyone to make money online is Affiliate Marketing!
The reason is simple...
You don't need to recruit anyone to make money
You have the freedom to promote any products you want without being restricted to only promote the products from one MLM company
In fact, with affiliate marketing...
I've personally created a 4-Figure Monthly Passive Income Stream and become financially independent at just 21 years old without any College degree or working experience!
Through my own hard work, I went from a broke restaurant waiter to living my dream laptop lifestyle in less than a year's time...
If you want to discover the secrets of how I did it at such a young age, click here!