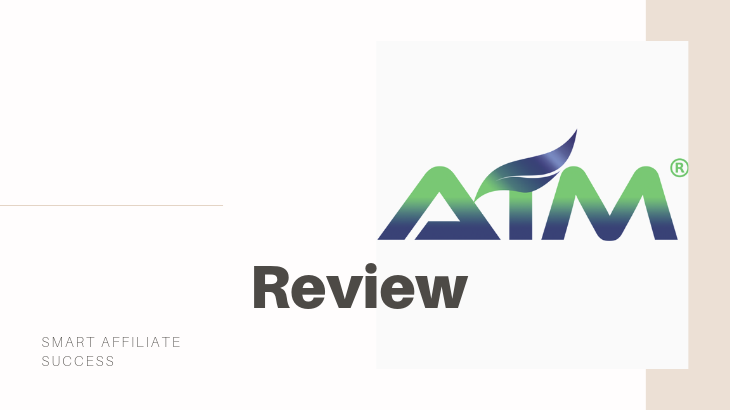 Is AIM Global a Scam? A Health and Wellness MLM Reviewed!
Welcome to my AIM Global review!
Probably recognized as the best MLM company in Southeast Asia, AIM Global brags of a lot of things.
But this review is aimed to take a closer look at their program, their products, and most importantly, their compensation plan.
Is AIM Global worth the time and effort? You be the judge.
First of all, I must Congratulate you for taking your time to do your own research before buying into any "seemingly good" product.
That's the way to avoid scams and find the legitimate way to make money online!
Let me be completely transparent with you, I'm not associated with AIM Global in any form.
So, rest assured that I'm not here to pitch or sell anything to you.
Instead, I'm here to reveal what this MLM company brings to the table and if it can help you make more than a full-time income.
AIM Global Review Summary
Product Name: Alliance in Motion Global
Founder: Dr Eduardo Cabantog, Francis Miguel, and John Asperin
Product Type: Health and Wellness MLM
Price: $179 to start and up to $1,256
Best For: People who can market health and wellness products
Summary: AIM Global, or Alliance in Motion Global, is a MLM company based in the Philippines and continues to expand its reach globally. However, there are things about this company that makes me not want to recommend this as a source of full-time income. First, there's no income disclaimer so I don't know if people are making money on this program or not. Second, their products are more expensive than commercial brands, so it may be difficult to market.
Rating: 50/100
Recommended: No!
More...
Alliance in Motion Global, or AIM Global, was founded in 2005 by Dr Eduardo Cabantog, Francis Miguel, and John Asperin.
This is a MLM or Multi-Level Marketing company that distributes food supplements manufactured by Nature's Way USA and other premium blended beverages.
AIM Global is also the only direct sales company accredited by Nature's Way USA as its exclusive distributor for Direct Sales in the Philippines.
They claim that they are the #1 MLM company in the world, but a quick Google search quickly debunks that claim. They're not even in the top 10.
AIM Global Product Line
AIM Global has more than 20 products that are related to wellness, nutrition, and health.
They can be divided into 4 categories:
Functional Beverages
Nutritional Support
Nutritional CosmeCeuticals
NaturaCentials
Functional beverages comprise the majority of AIM Global's product line, with more than 10 beverage options. Most of which are coffee-flavored drinks that have health-related benefits. Refer to USANA for similar products.
The Nutritional Support Category includes supplements (pills, capsules) and vitamins that are geared for kids.
The Nutritional CosmeCeuticals are their skin care product lines, and includes their popular "World's First Glutathione Sublingual Spray".
NaturaCentials are their soaps, facial cleansers, and toothpaste that contain certain chemicals that also have health benefits.
I'm Jerry!
I Created My Own 4-Figure Monthly Passive Income at just 21 Years Old!​
Does The Product Work?
I checked their official Facebook page for some product reviews, and most of them are just reviews about how good the opportunity is.
Other third-party reviews that I found returned the same thing. Only one site called BestCompany showed one review about their product, which says something like this:
I am quite hesitant about these reviews because they could be just from other distributors pretending to be customers who used these products just to add to the hype.
However, I have no proof that they falsified their testimonials as well, so we'll just leave it at that.
From the general consensus, it seems to me that there's some truth to their products working as promised.
How To Make Money With AIM Global?
AIM Global is your typical MLM company and provides you with the following opportunities for income
Profits from Wholesale-retail
Commissions
Recruitment
How To Get Started With AIM Global?
You'll need to sign up as a distributor in order to buy wholesale, earn volume, and build a team in AIM Global.
The default currency is in Philippine Pesos, which makes certain transactions complicated due to the currency conversion rates.
In this review, currency conversion is $1 = Php 50, which is the annual average rounded down.
Registration is free, but you have to be invited into the program to sign up. You'll then need to purchase their packages to get started or invite two friends.
To become a distributor, you'll need to purchase one of their Global Packages, and includes at least 1 position from the compensation plan when you purchase said package.
They recommend you purchase 7 positions, whatever that means:
1 position: 7,980 Philippine Peso ($179.51)
3 positions: 23,940 Philippine Peso ($538.53)
5 positions: 39,990 Philippine Peso ($899.57)
7 positions: 55,860 Philippine Peso ($1256.57)
To avail of their Unilevel commissions and Stair Step Commissions, you need to subscribe to a monthly purchase of $40.53 worth of products and gift certificates.
AIM Global Compensation Plan
The Compensation Plan is a combination of Binary, Stair Step, and Unilevel commission structures. I won't go into too much detail about these, so we'll just cover the important points:
Retailing – Distributors can avail of retail sales and enjoy a 25% discount on products (wholesale), or what they call as Distributor Price. However they are limited to the company's One Price Policy, which means that they can't go over the SRP or Suggested Retail Price.
Sponsoring – Every new recruit you sign up gets you $10 in commission and 1,200 product points
Matched Sales Bonus – This is the Binary System in play. You can form two groups under your team and includes several levels per. To earn from the system, you'll need to have a total of 1,200 points per leg or 2,400 for both. You get $30 for every 2,400 points.
Uni-level Bonus – This bonus refers to your downlines or levels. You get 5% product points from the sales that your downlines make up to the 10th level.
You can refer to this video for more details about their compensation plan:
AIM Global Ugly Truths Revealed!
#1 – Expensive Products
Some of the products that they sell, including their most common product lines, are quite expensive.
See this screenshot below. This is in Philippine Peso since this is the default currency. To convert to USD, here's the ratio: $1 is to Php 50.
As you can see, their products average between $25 and $80, for a few servings.
For example, the C24/7 Natura-Ceuticals is their own multivitamin line and costs about $25 for 30 capsules. And these aren't 1 a day capsules either.
From the video that I watched, a full dose requires you to take 9 capsules per day. That means $25 lasts you three days.
Centrum's 250 Count Multivitamins cost $19.77 in Amazon, and is just good for one dose per day. That puts you at about more than 8 months to get through the entire bottle.
I would rather trust a globally recognized brand that's known for their products than to take MLM products.
#2 – No Income Disclaimer
I was quite surprised to find out that a company that's been around for more than 10 years has never released any form of income disclaimer since their inception.
An income disclaimer is released every year by MLM companies as a form of transparency that shows how much their members are earning according to rank.
The more members are earning at the bottom level, the better the MLM opportunity is.
I am inclined to believe two things:
No one's earning any money from their business opportunity, except those at the top ranks
Majority of their members are not making any money
And I'd like to do some math here to somewhat prove my point that no one's making any real money here.
Suppose you do get their best-selling product, C24/7 at $25 retail. Your DP is about $18.75, or rather your wholesale cost.
Since you can't sell past their SRP, you're probably maxed out at the $25 mark. Your income per box is $6.25.
Hourly minimum wage in the USA is at $7.25 per hour. In the Philippines, it averages at $9 per day or $0.11
With that said, you need to sell at least one box an hour if you want to earn past US minimum wage, or at least one box per day if you're in the Philippines.
#3 – Confusing Compensation Plan
Their compensation plan is all over the place, and there are a lot of terms that you have to keep up with if you want to maximize your earnings with AIM Global.
But then again, this is part and parcel of any typical compensation plan, mostly because they just want you to keep on spending money on their products. These are just concocted buzz terms to keep you from maximizing your income.
What I Like About AIM Global?
At this point, there's just nothing I like about AIM Global. It's a decent MLM company, but it's just that. It's one of the many MLM companies marketing the same product line just carrying different names.
AIM Global is a legitimate MLM company that markets health and wellness and skin care products. It's considered one of the best MLM companies in the world, but I leave it to the actual rankings to judge it.
If you're considering AIM Global as a source of full-time income, I wouldn't recommend it unless they provide an income disclosure statement.
The absence of their income disclosure statement is alarming, and quite frankly, disappointing for a company that's been around for more than 10 years.
Their compensation plan doesn't really help at all at explaining how you can actually make money on top of just telling you to sell and recruit.
There are better MLM companies out there that provide you with better compensation plans, incentives, and products. AIM Global is not one of them.
How I Make a Living Online?
I'm not a fan of MLM, not because it's illegal or not profitable, but because of all the restrictions and the expensive costs involved.
Instead, Affiliate Marketing is my top recommended business model for anyone to make money online.
The reason is simple...
You don't have to recruit anyone to make money
You have the freedom to promote any products you want and not being restricted to only promote the products from one MLM company
It's Free to get started
In fact, with affiliate marketing...
I've personally created a 4-Figure Monthly Passive Income Stream and become financially independent at just 21 years old without any College degree or working experience!
Through my own hard work, I went from a broke restaurant waiter to living my dream laptop lifestyle in less than a year's time...
If you want to discover the secrets of how I did it at such a young age, click here!