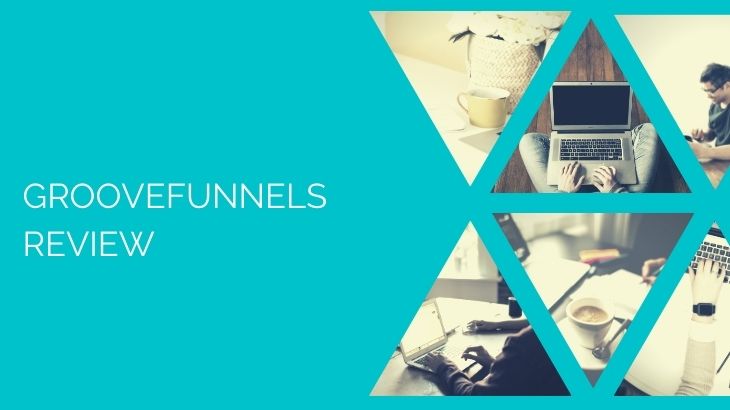 GrooveFunnels Review – A Good Platform For Novice Marketers
Welcome to my GrooveFunnels review!
What if I told you that you could access a wide array of digital marketing tools to help you get started on your business, or help your improve your existing one?
What if I told you that you could access this program for free?
You read that right. We're reviewing a new digital marketing suite that will allow you to run your online business.
Today, we're taking a look at GrooveFunnels.
First of all, I must Congratulate you for taking your time to do your own research before buying into any "seemingly good" product.
That's the way to avoid scams and find the legitimate way to make money online!
Let me be completely transparent with you, I'm not associated with GrooveFunnels in any form.
So, rest assured that I'm not here to pitch or sell anything to you.
Instead, I'm here to reveal the ins and outs of this digital marketing suite.
GrooveFunnels Review Summary
Product Name: GrooveFunnels
Founder: Mike Filsaime, John Cornetta, Matt Naus, and Matt Serralta
Product Type: Digital Marketing Suite
Price: Free to Join or $1,397 one-time fee
Best For: Novice Marketers
Summary: GrooveFunnels is a digital marketing suite that's meant to be used for beginners, or those who want to start their online business without spending too much. There's a lot of nice features even on signing up with a free account.
Rating: 80/100
Recommended: Yes!
More...
GrooveFunnels is a powerful and affordable digital marketing suite with various tools to help you run your online business. If used properly, it could help you launch your online business.
Take note that this is not the "end-all, be-all" of digital marketing suites. We're just saying that this might be a good and solid choice for novice marketers who have yet to get their feet wet.
The founders of GrooveFunnels include people like Mike Filsaime, who left Kartra to start GrooveFunnels. Other people include John Cornetta, Matt Serralta, and Matt Naus.
GrooveFunnels competes against other tools such as Kartra,
BuilderAll
, Kajabi, and ClickFunnels. This program is meant to help you set up a site that would help you sell a product or service, and we're going to explain their features down below.
The program is currently in beta, so there's always going to be things to be improved on. There will also be features and functions that may or may not be accessible due to the program's current state.
GrooveFunnels is a digital marketing platform that allows you to build your website from the ground up. If you already have a website, you can use GrooveFunnels to build landing pages too.
Their website builder features a classic drag-and-drop page builder suite that's meant to make the process way simpler. There's no need to do HTML coding, even if you have to tweak minor settings.
Much like WordPress, you'll go through the motions of choosing a page template before you can make changes. You can also opt to start with a blank template and make your own. For novices, we advise you to work with an existing template and go from there.
Once that's done, the template editor will then allow you to customize the template based on your preferences. It comes with element-based tools along with responsive toggles, which is kind of similar to how the new WordPress and Thrive Architect now work.
If you're not used to how these work, it shouldn't be a problem. It takes a little time to get used to the way the drag and drop feature work.
If you want to add in effects such as drop shadows, hover effects, borders, and alt attributes, you can go into Expert Mode.
Remember that this is still in Beta, so you may not be able to see templates that will meet your needs.
The left sidebar of GrooveFunnels will allow you to pick between Blocks and Wireframes, which will help you design different sections of content such as forms, galleries, and so on. But unfortunately, these aren't completely built out yet.
I'm Jerry!
I Created My Own 4-Figure Monthly Passive Income at just 21 Years Old!​
The Pages Tab and Popup Tab
This will allow you to build your website, and not just work on your individual landing page. Much like the main page, the Pages Tab will allow you to build out individual pages, either as a duplicate of the home page or with its own layout and template.
When you create pages, they're automatically added to the navigation bar, unless you choose not to.
You can also create Popups for your page via the Popup tab. These are simple overlays with their own pre-designed templates. Here, you can control their entry and exit triggers.
GrooveSell Shopping Cart and Funnel Builder
Remember what we said about this program being able to help you set up an online store? Well, GrooveFunnels makes that possible with their Shopping Cart and Funnel Builder feature.
The Shopping Cart feature adds the shopping cart functionality and will allow you to process payments from your customers. They're similar to SamCart, PayKickStart, and ThriveCart.
The feature also comes with a dashboard feature that contains important metrics to monitor your sales. You can even toggle between raw metrics and revenue-based metrics, which is something you don't often see in a lot of the existing cart programs.
GrooveFunnels Pricing
GrooveFunnels has both free and paid options. The free version of the program gives you access to:
GrooveSell

GrooveAffiliate

GroovePages Lite
GroovePages Lite has limited features, so you won't be able to access GrooveMail. This is their platform for helping you set up your email marketing aspect of the funnels.
You can also use up to 1 funnel template, create 3 sites, and 3 funnels.
Your affiliate earnings are capped at 20% for every sale you make.
There's no expiration date to the Free option, so you can use it for as long as you want. They won't even require a credit card when you sign up for it.
But if you want to access the full functionality of GrooveFunnels, then you'll need to purchase the GrooveFunnels Platinum Lifetime license, which is a one-time fee of $1,397. This gives you complete access to all of their suites without any recurring subscription. This pricing is only available up until the Beta is over.
Once they fully launch and move out of the Beta, they'll be pushing for 2 monthly payment options: Silver at $99 a month and Gold at $199 a month.
We don't know what the features and limitations are for these plans, so we'll keep an eye out.
GrooveFunnels is a great digital marketing suite for those who want to start their online business but don't want to shell out a lot of money for the initial set-up. The way I see it, it has everything you need to run a business online up until you're confident enough to upgrade.
What I Like About GrooveFunnels?
#1 Forever Free Plan!
We like the fact that you can actually use the program for free up until you're ready to upgrade to the Platinum license.
You can even use their affiliate program to start earning, so that's not really a bad way to start your business.
#2 Decent Affiliate Program
You get 20% commission if you stick with the Free option, and 40% for the Platinum license. This is a great way to start making money online.
If you want to maximize the program's affiliate option, you'll want to sign up for the Platinum license. This gets you 40% affiliate commission plus 10% 2nd-tier commissions.
Note that you'll get recurring commissions once GrooveFunnels rolls out their monthly plans, but that's still going to be a while.
#3 Large And Active Community
They have a large and active community that will help you with your online business, from seeking advice to troubleshooting issues to sharing business ideas.
Their Facebook group has more than 100k members at this time, which is probably made up of people who signed up for the Free program.
GrooveFunnels Ugly Truths Revealed!
#1 Clunky Platform
Because it's in Beta stages, there might be some features and functionality that will not be available right off the bat. This might be remedied down the line, or right up until they want to move out of Beta.
Some of the complaints that I read from their Facebook group included slow and clunky interface, design inconsistencies, and unclickable objects.
We're quite confident that GrooveFunnels is a legitimate program and that a lot of people are enjoying the program for their businesses.
For those who want to start their own online business, this is a very affordable and easy-to-use platform. It's a cheaper alternative to the likes of Wealthy Affiliate but it still gets the job done.
Note that the program is still in Beta, so expect some missing features and weird functionalities here and there.
You can sign up for the platform for free without worrying about when you'll get billed or when you want to upgrade. They want you to upgrade when you're ready.
Their affiliate program is also decent, even if you only signed up for the Free account. You could even market this program enough to pay for the Platinum license.
All in all, this is worth looking into and you can't go wrong with signing up for the program either.
How I Make a Living Online?
I've personally created a 4-Figure Monthly Passive Income Stream and become financially independent at just 21 years old without any College degree or working experience!
Through my own hard work, I went from a broke restaurant waiter to living my dream laptop lifestyle in less than a year's time...
If you want to discover the secrets of how I did it at such a young age, click here!