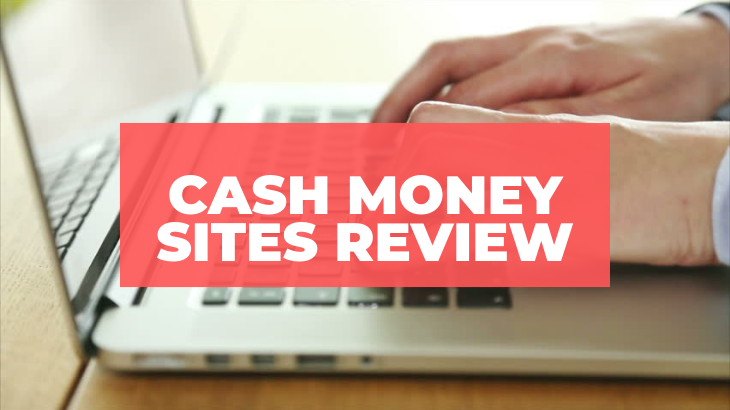 Cash Money Sites Review – Another Done-For-You Biz-Opp EXPOSED!
Welcome to my Cash Money Sites review!
There's never an easy way to make money online because results just don't happen overnight.
But sites like Cash Money Sites will claim that their program can make you a thousand dollars without doing anything.
And we all know that's not really the case here.
First of all, I must Congratulate you for taking your time to do your own research before buying into any "seemingly good" product.
That's the way to avoid scams and find the legitimate way to make money online!
Let me be completely transparent with you, I'm not associated with Cash Money Sites in any form.
So, rest assured that I'm not here to pitch or sell anything to you.
Instead, I'm here to reveal what this scam is all about and why it's not going to earn you any money!
Cash Money Sites Review Summary
Product Name: Cash Money Sites
Founder: Jason Jordan and Mark Adams (Obviously Fake)
Product Type: Affiliate Marketing System
Price: $47 plus upsells
Best For: No one!
Summary: Cash Money Sites is an affiliate marketing system that builds you your own website, fills it with content, and gets you affiliate links. All possible with just one push of a button. But their system is far from what affiliate marketing really is, and that's not the way the business model works. Their unrealistic claims of income, hyped up by paid actors, only prove that there's nothing good about this program.
Rating: 1/100
Recommended: No!
More...
What is Cash Money Sites?
Author's note: Cash Money Sites is not to be confused with cashmoney.ca, a legitimate loan provider.
Cash Money Sites claims that it's a "rapid mass profits" system that can curate content for your website and provide you with a fully-automated affiliate marketing site that gets its own viral traffic and commissions right away.
The sales video is presented by two men named Jason Jordan and Mark Adams, apparently the owners.
They continue to tell you that their system is revolutionary and that it can get you tons of traffic towards your site for little to no work.
Yeah, right.
Cash Money Sites also works similarly as these other programs:
For a low price of $47, you get access to this money-making system promised by Jason and Mark.
After you complete your signup, you'll be given your own website along with content that they curated for every niche possible.
The content they provide is PLR or private label rights, meaning anyone can use it for whatever purpose.
Then you'll be given a theme, some affiliate links, and then you're good to go.
A lot of these "Done-For-You" systems are proliferating in a marketplace known as ClickBank, which is home thousands of affiliate products from legitimate vendors.
Cash Money Sites is not one of them.
And based from experience, I can tell you right now that these Done-For-You systems will never work!
I'm Jerry!
I Created My Own 4-Figure Monthly Passive Income at just 21 Years Old!​
Here's Why Cash Money Sites Simply Won't Work!
Cash Money Sites won't work. Do you want to know why?
That's just not the way any decent website works.
Google doesn't pay attention to any new websites for the first three months, so you're definitely not getting any traffic from search engines till then.
You also need to have an optimized website to get ranked in Google, and I don't think Cash Money Sites provides you with any form of SEO or search engine optimization.
Just because you put affiliate links on it doesn't mean that you're going to earn money immediately. You have to sell the products to earn the commissions.
From the get-go, you're not getting any traffic whatsoever at all.
The content they provide you is more or less duplicate content because other users might have already published it on their site.
Google is notorious for punishing websites with duplicate content, so if you use their content, you're never going to get any ranking from them.
And lastly, your site is hosted on their domain. That's why it's a free site. Your blog's name will probably look like yoursitename.cashmoneysites.com, or whatever their hosting company is.
Either way, if the business goes away, your site goes away too!
Who's Cash Money Sites For?
Cash Money Sites is not a program that should be availed by anyone, and I'll explain why in the next section.
If you're looking to get started with affiliate marketing, there's this FREE 1-HOUR TRAINING that I want to invite you to. It's got all of my secrets to my affiliate marketing success, and it's for FREE!
Cash Money Sites Ugly Truths Revealed!
#1 - Unrealistic Expectations & Income Claims
Everything about their sales pitch is hyping up the product without explaining how the system works.
Yes, they tell you that they'll give you a site, but they don't actually tell you what you can do with it.
To be honest, there's no such thing as a "push button" system in affiliate marketing that lets you earn money 24/7 without lifting a finger.
If there was, we wouldn't be doing this kind of work to keep our sites up.
And like I said earlier, I built a lot of websites online and I can tell you that making your first sale won't happen within your first few months.
Cash Money Sites is riddled with empty promises and unrealistic claims of income. That's it.
#2 – Fake Creators!
You'd think that if Cash Money Sites was as powerful and legitimate as they claimed, then the creators would be famous and their names would be everywhere.
Unfortunately, I couldn't find any other information about the owners anywhere else. There's no social media profile either.
The only time they show up is when you do a search for Cash Money Sites.
I also found out that they also showed up in a different scam that I haven't reviewed yet and they're using the names Jake Jasons and Harold Coleman.
What the heck is up with that?
#3 – Fake Testimonials From Paid Actors!
You guessed it. The testimonials from their sales videos are as fake as their creators.
These testimonials came from a content marketplace known as Fiverr, where you can get videos like these for as little as $10.
See yourself:
If they lied about their owners, it's safe to assume that they lied about their testimonials as well.
They do this to add legitimacy and more hype to their program.
Clearly, it doesn't work.
What I Like About Cash Money Sites?
There's nothing good about this site that's worth mentioning. It's clearly a scam and won't do anything for you or your affiliate marketing business.
Is Cash Money Sites a Scam?
Let's see:
Unrealistic business model? CHECK
Fake owners and testimonials? CHECK
I just completed my checklist to determine whether or not the site is a scam!
Cash Money Sites is clearly doing something illegitimate, and at this point, it's safe to assume that it's a scam.
The red flags are there, and I would advise people to not even look at this website. You won't benefit anything from this site.
How I Make a Living Online?
I've personally created a 4-Figure Monthly Passive Income Stream and become financially independent at just 21 years old without any College degree or working experience!
Through my own hard work, I went from a broke restaurant waiter to living my dream laptop lifestyle in less than a year's time...
If you want to discover the secrets of how I did it at such a young age, click here!