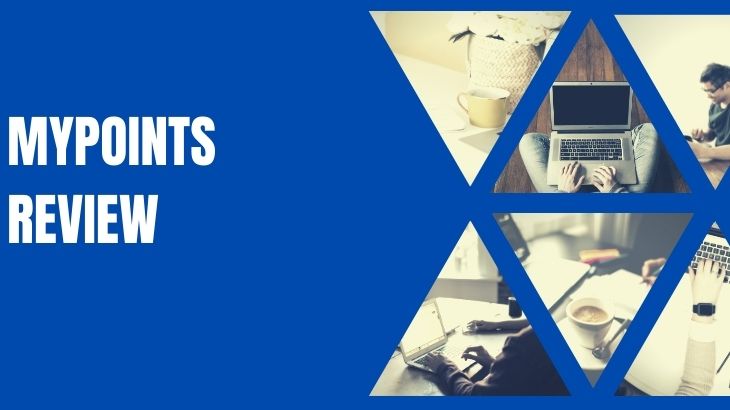 What Is MyPoints? It's a Decent and Ordinary Survey Site
Welcome to my MyPoints review!
Survey sites don't make you a lot of money. Let's get that out of the way. They're not meant to give you a full-time income. If a survey site does tell you otherwise, then that means they're up to no good.
Survey programs are run by market research companies, while there is a handful that is their own company.
A good example of the latter is MyPoints, and that's what we're reviewing today.
First of all, I must Congratulate you for taking your time to do your own research before buying into any "seemingly good" product.
That's the way to avoid scams and find the legitimate way to make money online!
Let me be completely transparent with you, I'm not associated with MyPoints in any form.
So, rest assured that I'm not here to pitch or sell anything to you.
Instead, I'm here to reveal what makes this ordinary...
MyPoints Review Summary
Product Name: MyPoints
Founder: Prodege LLC
Product Type: Paid Survey
Price: Free to Join!
Best For: No one!
Summary: MyPoints is another survey site made by the same people who made SwagBucks. But unlike its sister site, it doesn't live up to the expectations. There are several issues, including deactivated accounts. You'll find out more about their site in this review...
Rating: 50/100
Recommended: No!
More...
MyPoints, or MyPoints Safe, is a paid survey company that was established back in 1996. The program is owned by Prodege LLC, who happens to own Swagbucks. For those of you who don't know, Swagbucks is one of those bigger survey sites that's comparable to the likes of Survey Junkie.
Companies such as MyPoints are here to generate market data between you and their clients (other companies, businesses, and organizations). Your thoughts and opinions about products and services are valuable to them because these are used to improve their clients' offerings.
You're going to be able to make a few bucks here and there with MyPoints, but let's take a look at what they have to offer first.
MyPoints is free to join as long as you're from the US or Canada, and you're at least 18 years old. There's no mention anywhere if they cater to international users or not, so we're just going to leave it at that.
Like most survey companies, they don't really have anything unique to offer. These offerings are what you would normally expect out of any survey site.
Let's take a look, shall we?
How Do You Make Money from MyPoints?
After signing up for MyPoints, you can immediately start to earn points. They have their own points system that allows you to keep track of how much you're earning, and how much you could earn per task.
All you have to do is earn enough points to cash out or to exchange for gift cards and miles.
Surveys - Surveys are the most common tasks you'll find on MyPoints. These surveys will often require certain demographics, so you may not qualify for all of the surveys posted.

Shop online - MyPoints is partnered with more than 2,000 retailers to choose from. Purchasing from their partnered sites will allow you to enjoy some nice cashback benefits.

Read email - One of the tasks you can do to make money online is to read emails. No, you will not be reading other people's emails. Rather, you'll be sent emails to the email address you used to register for the site and then earn points once you open them up.

Local deals - Every now and then you also get a chance to earn some points via Groupon, LivingSocial Goods, and other voucher purchases.

Watch videos - Pretty much a staple task for any survey or GPT site. You can choose a playlist made available via your dashboard and earn points as you watch them. These videos are usually 30-second commercial videos.

Search the web - MyPoints has their own Yahoo!-based web engine that allows you to earn points randomly if you use it.

Print coupons - You get to earn points by printing and availing coupons from MyPoints . These coupons are dependent on your location, so like surveys, you may not see them all the time.

Play games - You can also earn points when you play games on MyPoints. These games will have you playing till you reach a specific level or get to a minimum score.

Referring friends - Just like most of the survey sites we've reviewed, MyPoints also has a referral program. You earn points a new recruit signs up through your referral link. You earn 10% of their qualifying points.
I'm Jerry!
I Created My Own 4-Figure Monthly Passive Income at just 21 Years Old!​
Does It Have a Mobile App?
MyPoints also has a mobile app that will allow you to do these tasks on the go. The app is available on Google Play and Apple Store.
But the app's name is called Daily Scoop and may not give you the same set of tasks as MyPoints' website. We don't know why there's a discrepancy either.
How Much Does MyPoints Pay?
Surveys pay out anywhere between 50 and 100 points, which is roughly 35 to 75 cents. Referrals will net you 25 points and you also get 750 points when they purchase a qualifying product from their store that costs more than $20.
Minimum Payout
The minimum payout threshold is 480 points, which totals to a $3 Amazon gift card. If you want to trade your points for cash, you'll need to earn enough points to get to $25 or 4200 points. You also need a PayPal account if you want to cash out.
While $25 may seem a bit high, this is the industry average so we're just as frustrated as you are. There are a handful of survey sites and GPT sites that will allow you to cash out for as low as $5.
As much as we enjoy looking at different survey sites, MyPoints is just one of those sites that we just can't recommend. And we'll explain why in the next section below...
MyPoints Ugly Truths Revealed!
#1 Prequalifying Surveys
The biggest complaint here coming from the members of MyPoints is that the pre-qualifying surveys take a long time to complete. These qualifying surveys are not even paid for, and you have to do this for every 10 surveys you do.
#2 Spam Emails
Outside of the paid emails that you get, you're going to be flooded with spam emails coming from a lot of MyPoints's clients.
These are way beyond MyPoints's clients and it's in their privacy policy that they have no control over the information being handed over to their client once it's submitted.
#3 Deactivated Accounts
There's also an issue with a lot of members having their accounts disabled for unknown reasons. Their customer service isn't doing a good job of explaining why either.
All in all, there's just a lot of things wrong with their service that have people quitting left and right.
What I Like About MyPoints?
#1 Multiple Ways To Earn
On the brighter side, MyPoints offers multiple ways to make money online, but you shouldn't be buying things from their shopping partners unless you really need them. Remember, cashback isn't really making money online. You're just getting money back from your purchase.
MyPoints is a legitimate survey site as far as we're concerned. It's run by the same company running the one of the biggest survey sites online. However, it doesn't perform as expected or even close to its sister site.
There are several issues with the site having their members' account deactivated for no reason. It doesn't help that their customer service doesn't do a good job of alleviating these issues as well.
The income potential is, of course, low. You're earning a few bucks for a month of hard work, and that is if you put in the time and effort consistently.
How I Make a Living Online?
I've personally created a 4-Figure Monthly Passive Income Stream and become financially independent at just 21 years old without any College degree or working experience!
Through my own hard work, I went from a broke restaurant waiter to living my dream laptop lifestyle in less than a year's time...
If you want to discover the secrets of how I did it at such a young age, click here!