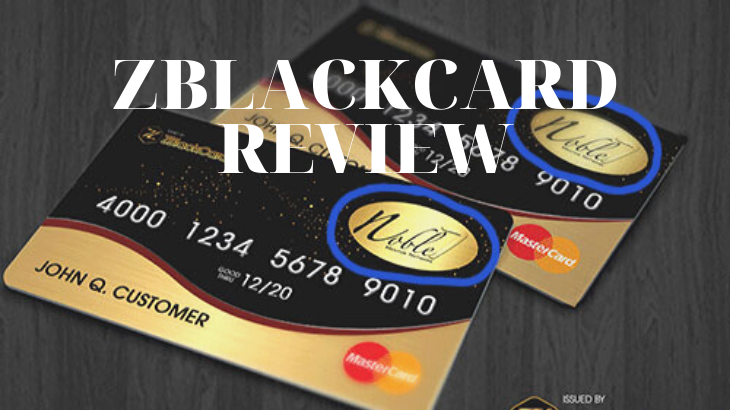 Is ZBlackCard a Scam? Read This Review Before You Join!
Welcome to my ZBlackCard review!
All right. This is probably one of the most unique MLM companies that we've ever reviewed to date. And we've reviewed a handful of unique companies.
But would you ever believe that there's an MLM company that has you selling a black metal card?
This is ZBlackCard.
First of all, I must Congratulate you for taking your time to do your own research before buying into any "seemingly good" product.
That's the way to avoid scams and find the legitimate way to make money online!
Let me be completely transparent with you, I'm not associated with ZBlackCard in any form.
So, rest assured that I'm not here to pitch or sell anything to you.
Instead, I'm here to reveal what this MLM company has in store for you, so read this review first before you join.
ZBlackCard Review Summary
Product Name: ZBlackCard
Founder: Troy Mason
Product Type: Debit Card MLM
Price: $20 to $70 per month
Best For: No one
Summary: ZBlackCard is a legitimate MLM company that sells debit cards that can be used anywhere. However, there are a few things that stop me from recommending this program to anyone. There's no income disclosure statement, so no proof that anyone's making any money. And the fact that you have to pay more money to earn more is ridiculous. If you want to get a debit card, just go to your local bank.
Rating: 50/100
Recommended: No!
More...
ZBlackCard is a MLM or multi-level marketing company that sells the first Ultra Elite Debit and Rewards Card for people who wouldn't qualify for a credit card to having poor credit scores and are fed up with the nonsense requirements that most debit cards have.
The brains behind this MLM program is Troy Mason, who hails from Houston, Texas. He considers himself a visionary entrepreneur and owns different businesses that offer different services and products that people practically need.
Amongst the businesses he's set up are:
Ztegrity
ZSurveys
ZLicense
ZPetTags
ZScholars
Z2Be
WifiCinema
Dream Starters USA
Wisdom in Action.
Mason also claims to be very transparent with his businesses so he puts in his contact information on his business' websites.
Prior to starting up ZBlackCard, he was the CEO and President of Gas Club of America in 2013, which was a business that combined penny auctions with gift and gas cards. However, the business only lasted for a few months before they went under.
ZBlackCard Product Line
ZBlackCard is the world's first all-in-one Debit Card made out of metal and covers you with rewards, prepaid settings, and more.
I don't know that if they're able to go undetected through metal detectors, but it's definitely going to be alarming.
You can choose between a Mastercard and Visa ZBlackCard and can be used wherever debit cards are accepted.
How do these cards work?
Basically the ZBlackCard works a lot like a debit card, so you'll need to add funds to it. You can use it to pay bills or make purchases. You'll then receive a statement for these payments made on every cycle, so these payments will reflect on your credit standing.
This is a big deal because you could improve your credit score through their program.
The ZBlackCard has the following features:
Easy approval. No credit checks, and no fees
Withdraw from any bank teller fee, no account necessary.
Withdraw funds from over 70,000 ATMs in the network for $1, or even free.
Comes with a routing and account number with savings account.
Savings accounts are FDIC insured up to $250,000
I'm Jerry!
I Created My Own 4-Figure Monthly Passive Income at just 21 Years Old!​
Does The Product Work?
I would say that the products work as promised, and I haven't found any negative reviews that say that their products are fraudulent or that they don't work.
There are some minor issues but none that could affect this program's product review.
How To Make Money with ZBlackCard?
ZBlackCard offers only one way to earn money from their program, and that is through commissions. Majority of your commissions will come from building your team, or recruiting.
This may sound like what pyramid schemes would do, but they have a product to offer. We'll talk more about their compensation plan in the next section.
How To Get Started with ZBlackCard Product Line?
To join ZBlackCard, you'll need to sign up for one of the following plans:
VIP Affiliate for $20/month
Auto Affiliate for $50/month
Combo Affiliate for $70/month
You earn all of bonuses of their compensation plan if you sign up for the $70/month plan.
ZBlackCard Compensation Plan
ZBlackCard's compensation plan is based on different matrices where you can earn commissions from. In order to get into the bonuses, you'll have to upgrade your membership plans.
3×10 Matrix Multilevel
Their 3x10 MLM model works when you're at the level 1 position and you fill in 3 positions under you, which are then your level 2's. Then they'll recruit people and be placed another level under them, and so on.
For every cardholder position filled in the matrix, you will be paid:
$1 for every sold ZBlackCard
1% on a custom card
50% on card design, style and elite upgrade.
Autoreward – 5×4 Matrix
Membership plans Auto and Combo ZBlackCard Holders will qualify for this matrix where they earn $1 to $6 for recruiting into Auto and Combo Affiliates.
This system is based on a 5x4 matrix where 5 levels are placed on every level and each position on the next level must fill up 5 positions until the 4th level.
As the levels go deeper, your pay increases:
Level 1: recruit 5 affiliates and get $1 per position filled.
Level 2: fill in 25 downline positions and get $4 per position filled.
Level 3: fill in 125 downline positions and get $5 per position filled.
Level 4: fill in 625 downline positions and get $6 per position filled.
VIP Rewards
VIP and Combo Cardholders can participate in this 5x5 matrix where they're paid $1 per position filled across 5 levels.
Lifestyle Bonus
There's a 100% match on Auto Rewards earned by personally recruited members. This bonus can be earned by any member on their first 60 days after enrollment. After the 60th day, members will need to maintain at least 5 monthly paying members to qualify for this bonus.
You can watch this video that explains their compensation plan in great detail:
ZBlackCard Ugly Truths Revealed!
#1 Expensive Membership Fees and Cards
The only thing that they have going is their income opportunity, so if you just want a debit card, you can just get one from your bank.
It will still offer the same benefits as ZBlackCard, except that banks are more reliable in the long run and you get interest on your savings account.
#2 Customer Complaints
A lot of people stated that they joined this program in the hopes of getting their credit scores up, but somehow, not a lot of them are enjoying this benefit.
Again, there are a lot of factors that could affect credit scores so this might be the case. There's also no mention that ZBlackCard guarantees that credit scores are going to improve if they sign up for the program.
#3 Pay to Play
The amount of money that you make relies on how much you're willing to spend every month. If you opt for the highest monthly fee, which is $70, you get to enjoy the compensation plan to the fullest.
However, there doesn't seem to be any income disclosure statement available that proves that people are earning money from their system at all.
What I Like About ZBlackCard?
#1 FDIC Insured
Okay you do get the sense of security that your account is fully protected through the FDIC insurance. This is typical of all banks and other institutions that hold other people's money.
In the event of being defrauded or if your money gets stolen from your ZBlackCard account, your money is insured.
ZBlackCard is a legitimate program as far as this review is concerned. There are no red flags that indicate that they're up to something fraudulent.
However, just because it's legitimate doesn't mean that it's worth getting into. For one thing, I don't know if people are actually making money from their MLM program and there's no income disclosure statement to say otherwise.
Then their MLM model is actually an issue itself because of its "Pay to Win" system. You have to pay a lot of money in order to make a lot of it back. Again, there's no income disclosure statement that says that people are earning money from their program.
If you just want a debit card for personal use without the hassle of getting into an MLM program, then just go to your local banks.
How I Make a Living Online?
I'm not a fan of MLM, not because it's illegal or not profitable, but because of all the restrictions and the expensive costs involved.
Instead, Affiliate Marketing is my top recommended business model for anyone to make money online.
The reason is simple...
You don't have to recruit anyone to make money
You have the freedom to promote any products you want and not being restricted to only promote the products from one MLM company
It's Free to get started
In fact, with affiliate marketing...
I've personally created a 4-Figure Monthly Passive Income Stream and become financially independent at just 21 years old without any College degree or working experience!
Through my own hard work, I went from a broke restaurant waiter to living my dream laptop lifestyle in less than a year's time...
If you want to discover the secrets of how I did it at such a young age, click here!