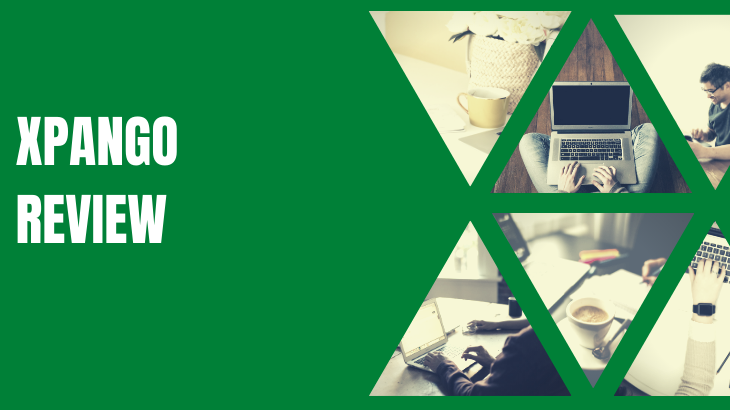 Is Xpango a Scam? No Cash Here! Just Gadgets and Games!
Welcome to my Xpango review!
It's quite common for survey sites and GPT sites to not offer cash rewards. They do make up for the lack of cash incentives by providing better quality rewards, if ever. But that beats the purpose of doing these programs because you can't earn any money.
Today, we're looking at one of those sites that don't have cash rewards called Xpango.
First of all, I must Congratulate you for taking your time to do your own research before buying into any "seemingly good" product.
That's the way to avoid scams and find the legitimate way to make money online!
Let me be completely transparent with you, I'm not associated with Xpango in any form.
So, rest assured that I'm not here to pitch or sell anything to you.
Instead, I'm here to reveal what this has to offer you...
Xpango Review Summary
Product Name: Xpango
Founder: Xpango
Product Type: Get Paid To Site
Price: Free to Join
Best For: No one
Summary: Xpango is a GPT or get paid to site that doesn't really have cash rewards. If that's what you're looking for, this program is not for you. All that they have are gadgets and games that you can work towards earning. But again, there's no income potential here.
Rating: 50/100
Recommended: No!
More...
Xpango is a GPT or Get Paid To site that pays you to complete different tasks or by inviting other people into the company. But unlike its competitors, Xpango has very limited ways to make money.
The only thing that sets it apart from the others is its unique credit system where you can get rewards such as free mobile phones, mp3 players, and even gaming consoles.
And no, I'm pretty sure you're not getting a PS5 from this program. The same thing for their mobile phones. The latest iteration of the iPhone that they give out on their site happens to be an iPhone 6. Now this could just be all timing and it changes every now and then, but it doesn't really motivate a lot of people when they're only getting an old phone.
Now let's move on to the next part of the article, which is focused on how they work and how to make money from their program.
As far as we're concerned, anyone can be a member of Xpango. Just like most survey and GPT sites, the only issue with you living outside the USA would be to not be able to qualify for tasks that are only limited to US residents.
The first thing that you need to do is to sign up for an account with Xpango. Then you select an electronic or gadget that you want to earn towards. You can choose between Apple products, phones, gaming consoles, HD TV's, and more.
Then you'll be given a referral ID that you can use to earn money through their referral system. This is also the ID that you'll be using for all the transactions done with Xpango.
So, how do you make money from Xpango? There are four ways to do that:
Referral Program
Their referral program isn't that different from the other GPT sites that we've reviewed. You just invite other people and get a reward.
But what makes Xpango's referral system a little more unique is that you can boost it by buying ads or "Clix". This allows your referral link to be displayed all across the Internet. Think of it as paid ads but for your referral link.
Also, part of their referral system requires you to earn 1000 points by completing offers and doing other tasks. In other words, you need to prove that you're an active member before you can earn credits towards your referrals.
I'm Jerry!
I Created My Own 4-Figure Monthly Passive Income at just 21 Years Old!​
Offer Walls
The main source of income for Xpango is through their offer walls. These are from third-party advertisers, such as mobile and site promotion companies, that pay Xpango to advertise their offers and get people to sign up.
Completing the tasks include downloading and installing apps, completing surveys, playing games, watching videos, and so on.
Each task has corresponding points that you can earn and get credit for. Completing a task will automatically credit the points for that task into your account. But there are instances where it will take days before the points show up on your account
Daily Points
You can earn points just by logging in daily with Xpango. The bonus refreshes every 24 hours. All you have to do is click on "Collect Free Points" button on the dashboard. It's not much but it's still a few points into your account.
Random Giveaway
You can participate in random Xpango giveaways. These give out prizes such as gaming products, gadgets, and gift cards.
The requirements to join these giveaways are varied though, and we don't have enough information about that.
How Do You Get Paid?
You get points for every task you complete or for every person you referred into the program. These points are credited into your account and can be used to trade in for gift cards, PSN codes, XBox One games, and so on.
But sadly, there are no cash rewards so this may not be the program for you if you want to earn money.
For every offer that you complete, a corresponding Xpango point will be credited to your account.
How Much Money Can You Make from Xpango?
There's no money to be made here. You're working towards gadgets and gift cards, which may not be enticing for other people.
Xpango is a GPT program that might be interesting for people who want to get a free gadget or subscription towards their favorite programs.
Xpango Ugly Truths Revealed!
#1 No Income Potential
There's no income potential here, so that's already the biggest disappointment of them all. But it doesn't make them illegal.
There used to be a photo of their proofs of payment but we can't seem to find it.
#2 Receiving Rewards Take a Long Time
Their credit system needs a lot of work since users have reported that it takes days to see points for tasks you completed credited into your account.
This is quite a common problem in GPT sites and survey sites, so again, there's nothing really wrong here that would make them look like a scam.
What I Like About Xpango?
#1 Xpango Offers Unique Rewards!
They may not provide cash rewards but they do have unique rewards that other GPT sites don't really offer. I mean, working for gadgets and phones is just unheard of even in this industry.
We get the costs associated with offering these prizes, so that's one reason you don't see major sites such as Survey Junkie and ClixSense do this all the time. At best, Xpango prizes would be what the best survey sites have for their giveaway prizes.
Xpango is legitimate as far as we're concerned. We have not read anything unusual about their program, nor did we uncover some shady scheme underneath their GPT program.
But we can't recommend this program to anyone as well because it doesn't have any cash incentives at all. You're not making money here. Literally.
You're only working towards earning a gadget or two, and while you could argue that you could sell them to make money, it's still not the same as the other programs out there.
How I Make a Living Online?
I've personally created a 4-Figure Monthly Passive Income Stream and become financially independent at just 21 years old without any College degree or working experience!
Through my own hard work, I went from a broke restaurant waiter to living my dream laptop lifestyle in less than a year's time...
If you want to discover the secrets of how I did it at such a young age, click here!