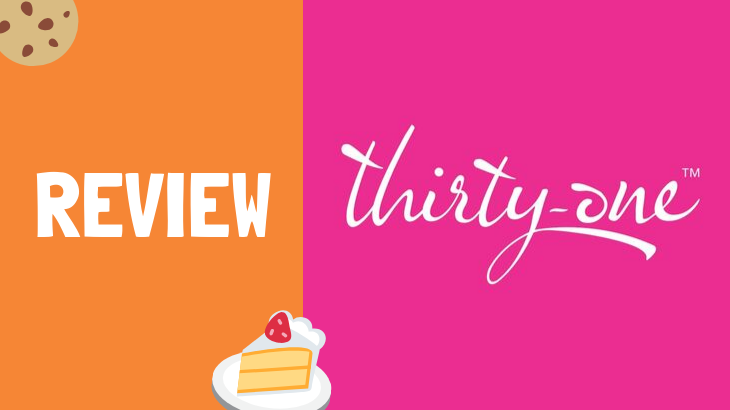 Is Thirty-One Gifts a Scam? It's A Unique MLM Opportunity For Women
Welcome to my Thirty-One Gifts review!
We've always been wary of unique MLM companies here in Smart Affiliate Success, mostly because they're just a waste of time and money.
However, there are a few exceptions where they turn out to be good and worth taking a look at.
One of those exceptions is Thirty-One Gifts.
First of all, I must Congratulate you for taking your time to do your own research before buying into any "seemingly good" product.
That's the way to avoid scams and find the legitimate way to make money online!
Let me be completely transparent with you, I'm not associated with XXX in any form.
So, rest assured that I'm not here to pitch or sell anything to you.
Instead, I'm here to reveal 
Thirty-One Gifts Review Summary
Product Name:  Thirty-One Gifts
Founder:  Cindy Monroe
Product Type:  Personalized Gifts MLM
Price:  $99 to $179 For Starter Kits
Best For:  Women and who can market personalized gifts
Summary:  Thirty-One Gifts is a unique MLM company in such that it focuses on personalized gifts and on women. It's something worth looking into because of what I've listed on this article. But the main highlight about this program is that they're known to treat their members really well and it's easy to get your money back with their opportunity. 
Rating: 80/100
Recommended:  Yes
More...
What is Thirty-One Gifts?
Thirty-One Gifts is a party plan MLM or Multi-level marketing company that focuses on direct sales in the retail industry. Their product line consists of personalized gifts, which we'll go over below.
The company was founded in 2003 by former Pampered Chef Consultant Cindy Monroe, who got her inspiration from the mentioned MLM company's party planning events.
Thirty-One Gifts is located in Columbus, Ohio and focuses mainly on their female consumers.
The name Thirty-One Gifts comes from the Proverbs 31 quote with something about the description of a woman who's beloved by her family and manages the household with kindness.
In the party-planning MLM industry, Thirty-One Gifts is ranked third following Tupperware and Mary Kay Cosmetics.
Thirty-One Gifts Product Line
Thirty-One Gifts is focused on personalized products such as handbags, travel bags, and thermal bags. But their all-time best-selling product is the Large Utility Tote, which debuted in 2009, followed by the Retro Metro Bag debuting in 2010. The Cindy Tote, the first bag, was named after their founder Cindy and has been in their catalog since 2008.
Thirty-One Gifts offers over 100 different products. Most of these items fall into one of the following categories:
Accessories – A collection of cases, bags, and pouches, as well as key fobs and a scarf.
Home – A variety of home goods, including storage bins, pillows, baskets, and more.
Jewelry – A collection of necklaces, charms, chains, and other types of jewelry.
Purses – Handbags in all shapes, sizes, and colors, including wallets.
Diaper Bags – Find the totes, backpacks, bottle thermals, and baby bags you need.
Thermals – Thermals, in both large and small sizes.
Totes – A collection of utility totes, craft cases, and caddies.
Travel Bags – A collection of duffles, overnight bags, and travel accessories.
Most of their products can be personalized, so you can include your name or someone else's if you want the product to be a gift.
I'm Jerry!
I Created My Own 4-Figure Monthly Passive Income at just 21 Years Old!​
Does The Product Work?
As of this writing, I couldn't find any reviews about the quality of their products both good and bad. But we're going to focus more on the absence of negative reviews to assume that the products are of decent quality and that people think that its quality is worth for what they paid for it.
How To Make Money With Thirty-One Gifts?
Thirty-One Gifts is your typical MLM company that offers the following income opportunities:
Profits from selling products
Commissions from recruiting
How To Get Started With Thirty-One Gifts?
To become a Thirty-One Gifts member, you'll need to start with either one of these packages:
$179 Deluxe Kit - Membership fee comes with more than $600 worth of products
$99 Signature Kit - Membership fee comes with more than $600 value of products
You read that right. For the kits, you're getting products that are estimated to be of higher value so selling those will immediately yield you some profits.
Speaking of profits…
Thirty-One Gifts Compensation Plan
There are different ranks that affect your income potential here at Thirty-One Gifts.
These are the Thirty-One Gifts Ranks:
Consultant
Senior Consultant
Director
Senior Director
Executive Director
Senior Executive Director
The more you sell and the more you recruit, the higher your rank will be.
Hosting a Party
Similar to Mary Kay and Tupperware, the first chance that people get acquainted with Thirty-One Gifts is through their parties. When members host a party, they create a fun event for family and friends and give them an opportunity to buy the products.
Hostesses of parties will also get incentives for every successful party held. For every $200 sold on a party, they get $25 and a 50% discount on one item and one exclusive item.
Retailing Commissions
When you're a distributor for Thirty-One Gifts, your commission is at 25% for the consultant level and goes up to 34% for Senior Executive level.
Recruitment Commissions
Thirty-One Gifts follows a uni-level MLM compensation plan structure where your income potential relies on how many people you recruit into the team.
As a distributor and recruiter, you have the potential of earning from 2% to 9% on the total monthly sales of your team. This depends on your rank.
To learn more about their income opportunities, check out their video below:
What I Like About Thirty-One Gifts?
#1 - Amazing Start Up Kit!
The startup kits offered by Thirty-One Gifts is one of their best features simply because it allows you to get your returns once you start selling through them. For the $99 kit, you get about $400 worth of products to make people interested to keep you fulfilled all throughout.
#2 - Decent Training And Distributor Support
Thirty-One Gifts provides its distributors with a personalized website and training on how to use it to increase their sales. This should help convince you that the $99 is more than just products and they'll help you set your business up.
The distributor support is nothing short of amazing as well since the company's reputation is well-received online. A lot of online reviews state that their customers are satisfied with the Thirty-One Gifts products.
#3 - Satisfied Customers and Distributors
To be fair with Thirty-One Gifts, there's nothing really that can go wrong with their type of products.
Looking at their Glassdoor and Indeed profiles, a lot of people have praised the company for the high quality products and the way the consultants are being treated.
#4 - They Donate To Charity
One thing that separates Thirty-One Gifts from the other MLM companies is that they've donated millions of dollars to charity and non-profit organizations. While it's not exactly compulsory for these companies to give away their profits, it's still good to see that they're dedicated to helping and empowering women.
Thirty-One Gifts Ugly Truths Revealed!
#1 - Getting Double Billed
Most of the customer complaints come from being double billed, which might be an issue with the company's online ordering process. These complaints are usually resolved, but it can be a turnoff for maintaining customers who end up being inconvenienced by this problem.
#2 - Too Many Distributors!
One issue that could hinder with your income potential here is that there are already too many distributors in the USA alone, numbering at 65,000 as of this writing. This could lead to oversaturation of the market.
Now this isn't technically a problem with the company's recruitment system or anything, but it could still hinder people from signing up.
Is Thirty-One Gifts a Scam?
Bottom line, Thirty-One Gifts is a legitimate MLM company that offers direct selling for various personalized gifts, from handbags to totes.
They have an amazing support for their distributors and customers, and it's easy to make back the money you spent by signing up so it doesn't hurt to give this a shot.
However I should warn you that there's already a huge number of distributors just in the USA alone so that may be difficult for you to recruit and sell.
How I Make a Living Online?
I'm not a fan of MLM, not because it's illegal or not profitable, but because of all the restrictions and the expensive costs involved.
Instead, Affiliate Marketing is my top recommended business model for anyone to make money online.
The reason is simple...
You don't have to recruit anyone to make money
You have the freedom to promote any products you want and not being restricted to only promote the products from one MLM company
It's Free to get started
In fact, with affiliate marketing...
I've personally created a 4-Figure Monthly Passive Income Stream and become financially independent at just 21 years old without any College degree or working experience!
Through my own hard work, I went from a broke restaurant waiter to living my dream laptop lifestyle in less than a year's time...
If you want to discover the secrets of how I did it at such a young age, click here!