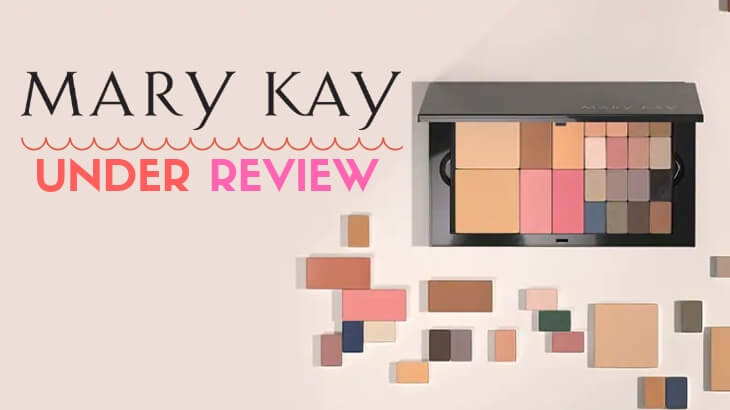 Is Mary Kay a Scam? The Grandmother of All MLMs In The Spotlight!
Welcome to my Mary Kay review!
Mary Kay is a company that needs no introduction, and we mean that in a very good way.
Your mother or grandmother probably used, or even sold, their products at some point in their lives.
First of all, I must Congratulate you for taking your time to do your own research before buying into any "seemingly good" product.
That's the way to avoid scams and find the legitimate way to make money online!
Let me be completely transparent with you, I'm not associated with Mary Kay in any form.
So, rest assured that I'm not here to pitch or sell anything to you.
Instead, I'm here to reveal the story behind Mary Kay and the business opportunity that it presents to women entrepreneurs all across the world. 
Is Mary Kay a scam? 
It's far from being a scam, but here's something you should know about their company...
Mary Kay Review Summary
Product Name:  Mary Kay
Founder: Mary Kay Ash and Richard Rogers
Product Type:  Cosmetics, Skin Care Products MLM
Price:  $100 for Starter Kit + $225 worth of product purchase every 3 months
Best For:  Women who can sell this easily recognizable brand, and who want to start their own business. 
Summary:  Mary Kay is one of the oldest MLM companies in existence, and it still operates to this day. But even though they're popular and recognized, I cannot recommend their business opportunity to anyone. First, the income potential is really low from both profits and commissions (and I have the math to prove it!) Second, the market saturation for distributors is also high (and you should see my sample search below).  Lastly, storage problems can chew into your profits. Mary Kay presents entrepreneurs with inventory problems that only retail stores should face. 
Rating: 50/100
Recommended:  No
More...
Mary Kay Ash was the visionary leader of the grandmother of all MLM or multi-level marketing companies. That company is called Mary Kay.
The company was founded on September 13, 1963 after Mary Kay, together with her son, launched Beauty by Mary Kay.
And Amway or American Way is the grandfather of all MLM companies. 
The reason why Mary Kay and Amway are the grandparents of all MLM companies is that they've been around for 50 years!
Amway will celebrate their 50th anniversary on 2019, while Mary Kay is currently on its 55th year. 
But she was more than just a founder of an MLM company. She was an entrepreneurial legend in the industry. 
With only $5,000 in their pockets, Mary Kay built a business that would create a means of income not just for her but for other women with the same entrepreneurial ambitions as her.
And I must say that's worked out pretty well for them.
55 years later, Mary Kay is now one of the most recognized premier cosmetic companies in the market.
Mary Kay Ash passed away in 2001, but her legacy of entrepreneurial empowerment lives on.
Her son, Richard R. Rogers, now runs the company as Executive Chairman.
Mary Kay Product Line
Mary Kay's success lies in its products, and how they make their products.
They invested in what appears to be a reputable research and development wing intended to give their distributors and customers the best products in the market.
Mary Kay boasts of 200+ products in a wide range of Women's Cosmetic Needs. Product categories include:
Makeup
Skin Care
Fragrance
They also offer products for men in these categories:
Men's Colognes
Shaving Foams, Creams and After Shave Lotions
Sun Screens
Face Soap
Here are some of their best-selling products:
1. Lash Love - $15 to $36
Lash Love is a line of waterproof mascara and lash primer, giving women those shades they've always dreamed of.
2. Timewise - $22 to $365
Timewise is Mary Kay's line of skin-care products that's designed to moisturize, fight signs of aging, and provide oil control.
As for the expensive price, some of them are sold in sets to meet their customers' goals. But you can purchase their product individually.
To view their full catalog, you can check it out here.
Do The Products Work?
You'd think that a company that's been around for 50 years would sell excellent products. This is on top of them having their own R&D department as well.
Based on their Consumer Affair profile, it seems to be that consumers are complaining about certain side effects like skin rashes and outbreaks due to the changes in the product.
One such product line is Timewise, which seems to be getting the most negative reviews.
But it's not only their Timewise product line that's changed or has side effects. Their Lash Love product line, and other mascara-based products, appear to have the same problem as well.
Again, this is caused by the sudden changes in the ingredients from their research and development department.
But their Consumer Affair profile also shows some positive reviews about their products.
One common review is that their make-up and skin-care products are actually great for women with sensitive skin.
All in all, if the products were really bad, Mary Kay wouldn't have been as successful as they should've been.
Generally speaking, cosmetics and skin care are fickle industries that it's impossible to satisfy all of women's needs without risking any side effect.
Negative and positive reviews you read about Mary Kay products should be taken with a grain of salt.
It is possible that negative reviews were made to tarnish the company's name, while positive reviews were made by distributors who want to sell the product.
But I have no proof that both sides are fake, so I will just leave it at that.
I'm Jerry!
I Created My Own 4-Figure Monthly Passive Income at just 21 Years Old!​
How To Make Money With Mary Kay?
At the end of the day, Mary Kay is an MLM business at heart and the business opportunity that it provides its customers can only have them earning money in two ways:
Selling their products to the customers and earning retail commissions
Recruiting people
And like most MLMs, it relies on two types of marketing:
Word-of-mouth marketing
Social media marketing
That's probably how you may have heard of Mary Kay in the first place. But given how established and popular Mary Kay is, you were probably exposed to the brand in more ways than one. 
How To Get Started With Mary Kay?
To become part of their business opportunity, you have to purchase their Starter Kit, which is worth $100.
The Starter Kit includes a few products, brochures and catalogs, and access to your personal website.
Once you're done signing up, you can start taking orders from customers and purchase them from the company at 50% off retail value.
To remain an active consultant, you need to make a purchase of $225 wholesale-priced worth of products every three months.
Mary Kay Compensation Plan
Unlike the vast majority of MLM's, Mary Kay doesn't have a specific matrix to build a downline.
In fact, they don't even have a compensation plan.
What they do have is called a Mary Kay Recruiting Notebook, which contains everything a consultant needs to present the business.
To them, what matters is the number of active recruits and the total sales volume of the team.
So, how do you make money from their program? There are three ways to do that.
Profits from direct sales:  As mentioned earlier, you earn a 50% profit on each sale made through their wholesale pricing.
Commissions on Team Orders: Commission rate is at 4% on your downlines' sales, but can increase as your rank increases.
Team Building Bonuses: These are set dollar amounts, between $50 to $3,000, depending on the leadership level and certain performance requirements.
To go into more details about their marketing plan, you can check out this video:
Mary Kay Ugly Truths Revealed!
#1 - Really Low Income Potential!
Mary Kay does not provide an income disclosure statement (or earnings representation) for the US consultants, which is a big deal for anyone wanting to join the company.
But there is an earnings representation document for Canadian Employees. Here's a screenshot
Mary Kay Income Disclosure Statement
As of 2017, there are more than 32,400 members of their independent sales force (the IBC's) of Mary Kay Canada.
And I will break it down the 32,400 members for you.
There are currently 3,818 members who have been part of the company for at least a year and earning commissions. Out of that 3,818, only 47.4% earned commissions in excess of CA$100 (US$75.93).
There are currently 455 members who were ranked Mary Kay Sales Directors. Out of the 455, only 50% earned commissions as low as CA$20,331 (US15,438) and in excess of CA$100,000 (US$75,933.60).
There are currently 16 Mary Kay Independent National Sales Directors. Out of the 16, only 62.5% earned commissions in excess of CA$100,000 ($75,933.60).
The big picture here is that roughly 2,050 people earned money with their business opportunity. That means there are 30,350 members in Canada not earning anything at all.
Granted these are commissions, which is really not Mary Kay's primary income-generating source for its distributors.
Like its competitor, Avon, Mary Kay places greater emphasis on retail profits from direct sales.
So how much did Mary Kay earn?
According to Direct Selling News, Mary Kay closed 2017 with $3.25 Billion in revenue with 3.5 million sales people.
That is a huge achievement. Amway closed around $4 billion in 2017 as well.
But how much do you think each consultant potentially earned in profits?
Drumroll please…
Each consultant earned about $929 in profits for the year 2017!
That's less than $100 per month in retail profit.
With a marketing plan as solid as their products, where did it all go wrong?
#2 - High Market Saturation From Other Consultants
Market saturation is often a big indicator for sales within an area.
So, I browsed how many potential beauty consultants are in my area. For example, let's say I am residing somewhere in the USA with a postal code of 11363.
In my area alone, I found 10 beauty consultants, all within a few miles spanning my area.
This is already too crowded for me.
The potential customers that I could be getting in touch with may already be contacted by the other consultants, and vice versa.
This limits the amount of people that I could bring into my network because they already have a consultant.
For every customer going to one single consultant, that's one customer less that the 9 other consultants are not getting.
Having said that, this is only a problem for people who only rely on the traditional word of mouth marketing.

There are many ways you can market your products online today.

But the problem is...

Does Mary Kay's training keep up with that? I'm not too sure.

To me, they're still more reliant on the traditional marketing methods.
#3 - Potential Storage Problems
Unlike Avon, Mary Kay requires its consultants to purchase massive amounts of wholesale inventory to sell later on. 
But until that inventory is sold, you need to store it. This is called stockpiling.
This poses a problem because it's another potential expense that could chew into your already minuscule profits.
Another problem with stockpiling is that what if the distributors can't sell all the products?
In other words, if that happens, people are wasting their hard-earned money buying unnecessary products just to remain in this business.
If you're going to store it in your garage or basement, that's great and all, but what if you end up renting a storage unit?
You'll be forced to pay monthly fees for the extra space.
For me, this is a problem for retail stores like Walmart, except it's also a problem for Mary Kay consultants. 
Any inventory that's still sitting on rented space is a liability, and not an asset to the business.
What I Like About Mary Kay?
#1 - They Give Out A Car
And it's no ordinary car. It's a Cadillac!
The much-coveted Mary Kay Pink Cadillac is rewarded to a consultant if he or she reaches $100,000 in sales within a year.
Earning the use of a Mary Kay Career Car is a great reward for a consultant's hard work. Consultants can choose between the iconic pink Cadillac or a Chevy® Cruze®.
#2- Mary Kay Is A Global Brand
I will say this though. Like Avon and Amway, Mary Kay is a global brand and is a company that's been around for years.
Had they been a scam, or done something fraudulent, they should've been targeted by the FTC or any regulatory body.
If you are going to become a consultant for Mary Kay, remember that you're not only paying for their products, but also paying for their brand name.
The brand sells itself because it is that popular and the quality of their products are decent enough.
Absolutely not! To call Mary Kay a scam is like calling Michael Jordan a terrible basketball player.
The company has been around for 55 years, and it's still going strong as ever.
But for reasons listed above, I regretfully cannot recommend their business opportunity to anyone, and here's why.
First, the income potential is really low from a commissions and profits point of view. I showed you my computations above, and a consultant is barely earning a decent amount of money in a month.
Second, the market saturation is very high. Again, I showed you a sample of my area, and I found 10 Mary Kay consultants near me.
This affects any consultant wanting to get leads or sales because someone already beat them to it. Remember, every time a consultant gets a sale in an area, other consultants are getting one sale less.
Lastly, the storage problems can be detrimental. And I am talking about retail store-like problems for a single entrepreneur.
Unless you can find a cheaper (or free) way to store your products, you're going to take a loss on your already dwindling profits.
But for what it's worth, Mary Kay is a great company with a somewhat decent business opportunity.
Anyone willing to invest their time and money should read my review, and others as well before they make any decision.
How I Make a Living Online?
I'm not a fan of MLM, not because it's illegal or not profitable, but because of all the restrictions and the expensive costs involved.
Instead, Affiliate Marketing is my top recommended business model for anyone to make money online.
The reason is simple...
You don't have to recruit anyone to make money
You have the freedom to promote any products you want and not being restricted to only promote the products from one MLM company
It's Free to get started
In fact, with affiliate marketing...
I've personally created a 4-Figure Monthly Passive Income Stream and become financially independent at just 21 years old without any College degree or working experience!
Through my own hard work, I went from a broke restaurant waiter to living my dream laptop lifestyle in less than a year's time...
If you want to discover the secrets of how I did it at such a young age, click here!