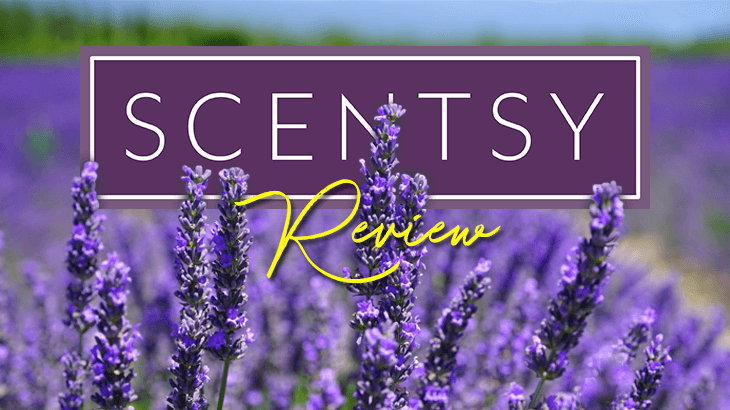 Is Scentsy a Scam? (Another Pyramid Scheme Exposed?!)
Welcome to my Scentsy review!
Chances are, you've just been invited to a "scented candle home party" and you were introduced about this amazing opportunity called Scentsy.
No matter how you came across Scentsy, I must Congratulate you for taking your time to do your own research before buying into any "seemingly good" product.
That's the way to avoid scams and find the legitimate way to make money online!
To be completely transparent with you, I'm not associated with Scentsy in any form.
So, rest assured that I'm not here to pitch or sell you anything.
Instead, I'm here to expose the real facts regarding their questionable products and business opportunity with very low earning potential.
As always, I'll prove my opinions with real evidence.
Is Scentsy a scam?
Here's the truth...
Scentsy Review Summary
Product Name: Scentsy
Founder: Founded by Heidi & Orville Thompson in 2004
Product Type: Home-Care & Personal Care MLM Company
Price: $99 to start + $150 product purchase every quarter + $10/month website maintenance fee
Best For: Ladies, Moms
Summary: The only good news for Scentsy is that it's a legit MLM business opportunity where you can make money. However, majority of the people who join Scentsy failed to even recover what they've invested. Product-wise, they use a lot of synthetic/artificial ingredients yet they claim that their products are all-natural.
Rating: 20/100
Recommended: No
More...
Scentsy is an Idaho-based Multi-Level Marketing (MLM) company that sells "scent-related" and fragrance products.
If you've attended one of their home-party hosted by their Consultant, you'll know that their flagship products are their Scentsy wax bars and warmers:
These Scentsy wax bars cost $5.40 for 2.6 ounce of wax melt. Whilst, the Scentsy warmer costs from $13.50 all the way to $60 depending on the design.
For your information, you can buy Walmart wax at just $2 for 2.5 ounce of wax melt.
Also, there are large companies like Yankee Candle which is also selling at $2 per wax melt.
So, what makes Scentsy so special?
The first major difference is their MLM business model which I'll cover in the next section.
Almost all MLMs have more expensive products because of 2 reasons:
They claim that their products are superior with better quality, technology, etc.
They need to pay their distributors!
For Scentsy, they're able to convince people that their beloved candles aren't safe because they'll release carcinogens, they're a fire hazard, etc.
So their solution to this is their own wax bars and unique warmers that are safer and smells better.
Here's how it works...
Put the wax cube inside the warmer
Plug in your warmer to electricity
Once the warmer starts melting the wax, it starts filling the room with fragrance
There's no safety hazard involved because the warmer doesn't use fire.
Instead, it uses a low watt light bulb and the wax cubes are formulated to work with such low watt light bulbs.
So, the benefit of Scentsy is that you can so-called "burn" your scented wax without flames, soot, smoke or fire hazard.
Other than scented wax and warmers, Scentsy has actually expanded their product line into a lot more areas like:
Laundry - Laundry liquid, scented softener, dryer disk, washer whiff, etc...
Cleaning - Kitchen soap, freshener, multipurpose kitchen cleaning spray, etc...
Personal Care - Bath bomb, body cream, body wash, hand cream, hand soap, lotion, etc...
Other accessories - Car bars, room spray, diffuser, essential oils (for best Essential Oil, check out Young Living & doTERRA)
I'm Jerry!
I Created My Own 4-Figure Monthly Passive Income at just 21 Years Old!​
How to Make Money with Scentsy?
Now, here's the part where I'll be going through their business opportunity...
Just like any other MLM companies, there are 2 main ways for you to make money with Scentsy:
Sell their products and earn retail commissions
Recruit people and build your downline teams to earn various bonuses
But before that, we need to first understand how to get started and qualify for commission...
How to Get Started with Scentsy?
/First of all, you need to pay a $99 one-time fee to purchase their Scentsy Starter Kit.
This Starter Kit consists of the basic tools and fragrances that include 80 party size scent testers, order forms, business cards, a warmer, and a scent bar.  
You'll also be given a free website for 3 months. After that, you'll be charged $10/month for the maintenance fee of the website.
This website has all the necessary company information and products listed.
You can simply send people to your customized website. When they purchase anything through your site, you'll earn commission.
Additionally, for you to qualify for commission, you have to generate a Personal Sales Volume of at least 500PV per month and over 1000PV per month for your downline teams.
The problem with this is that for those who can't meet the requirement, they need to purchase those products themselves and bear the costs, which can cost up to a few hundred dollars per month.
Just take a look at the follow proof:
Scentsy will even cancel your right to sell if you can't meet the sales requirement.
This is really really bad because they're indirectly forcing you to buy products yourself to meet the requirement.
Scentsy Compensation Plan
Scentsy is smart in the sense that they actually combine their entire compensation plan into a visually appealing table as you can see below:
There are a total of 8 ranks.
The requirements for each rank and their respective commission eligibility are all clearly stated in the table above.
If you need further explanation, check out this video:
Scentsy Ugly Truths Revealed!
1. WARNING: Scentsy is NOT Natural!
I'm sure Scentsy Consultants will most likely to tell you the their products are natural and healthy to your body.
But wait a second...
Their main goal is to sell you their products. Should you trust their words 100% without doing any research on your own?
To be honest, the term "Natural" has been abused by marketers.
Do you agree that there are way too many companies claiming their own products to be All-Natural?
But how do you confirm whether they're really telling the truth?
It's really hard nowadays.
The same goes to Scentsy.
There are customers claiming that Scentsy products aren't natural at all.
Scentsy uses petroleum by-products and not pure wax
Scentsy uses a number of synthetic/artificial ingredients together with some naturally-derived ingredients to create the fragrances present in their products
And this is confirmed by Scentsy themselves...
Scentsy says that their wax tarts are a "secret combination of ingredients, used to create a pool of melted wax which is transformed into a wickless candle bar. Scentsy uses a food-grade petroleum based wax."
So, my question to you is...
Can you trust trust a company who does not want to disclose their ingredients list to you and simply tell you they're using a "secret combination of ingredients"? 
On top of that, Scentsy also explained that they're using some synthetic oils in their products to "protect natural resources and the environment".
My reaction when I saw this is really...
WTF?!
So, you're saying that you're trying to protect the environment at the expense of your customers' health?
Anyway, I'm not saying Scentsy products will definitely produce toxic substances that will harm our health. I have no rights to say that and I'll leave that the the scientists and the authorities to do their own research and testing.
But the fact Scentsy is using synthetic and artificial ingredient is already a BIG RED FLAG that we should all beware, isn't it?
Look! I've done my own studies on perfumes, essential oils and all those "fragrances hype".
Let's take essential oils as an example...
There are 3 main levels of essential oils in the market:
100% synthetic oils - Solely for the purpose of having the fragrance and it can actually harm our skin/body
A mix of synthetic and natural oils - These are companies that want to save their production cost yet they want to claim their own products to be natural
100% natural oils - These are oils without any synthetic or artificial elements and they have therapeutic effects on our body
And let me tell you this, I'm personally using essential oils on a daily basis.
I use diffuser and diffuse 100% natural & therapeutic essential oils from Young Living everyday.
First of all, there's also no flame, soot, smoke or fire hazard.
And I'm sure it's much healthier than "burning" a petroleum wax that has synthetic ingredients in it, right?
Also for Young Living, they have their own farms. They're not destroying natural resources while producing 100% natural products that really benefit customers' health.
So the reason for Scentsy to "protect natural resources" is just crap.
2. Traditional Recruiting
Just now was on the products. Now, let me tell you why you should really stay away from this company if you want to make money.
Scentsy's main strategy is on their "home parties" where people will use the wax, enjoy the fragrance and share their experiences.
So, if you want to join them, you should be aware that you're also going to hold your own home parties and invite your friends and family to join you.
At the end, you're required to deliver your sales pitch to your friends and sell them either the products, the business opportunity or both.
First of all, if you hate pitching to your friends and family, you should just stay away from Scentsy because they're still relying on the traditional recruiting.
Other things you might need to do include going on the street, talking to people, giving away brochures, flyers, samples, etc. (According to some of their ex-consultants)
Thanks to the Internet, I'm constantly getting at least 20 leads per day for my business without doing any cold-calling, hard-selling or recruiting.
And I've already achieved financial independence at just 21 years old earning 4-figure monthly passive income.
3. Most People FAILED!
As you can see, majority of the people are only earning a few hundred or a few thousand dollars PER YEAR!
Even at the Director rank which has an average annual income of $15,590, I wouldn't consider this as a sustainable income because it's just $1,299/month.
At most, it's just a side income.
And the worst part is that these figures are not profits. They haven't considered the costs you need to invest to run this business.
I will only consider people with the rank of Star Director and SuperStart Director to be earning a full-time sustainable income but look at the number of people...
Only 328 people from the entire company made it to Star Director and 196 people from the entire company made it to SuperStar Director.
That's why I said most people FAILED!
What I Like About Scentsy...
1. Great Support
Scentsy independent consultants get free team training once they sign up, and they continue to receive ongoing training along the way.
This is one benefit as most MLMs lack proper training, especially those ongoing training to help its distributors along the way.
2. Money-Back Guarantee
There's a 30-day refund policy for all of their products which is a good thing.
As for products like Scentsy Go and Scentsy Diffusers, they are warranted to be free from defects in material and workmanship for the lifetime of the product.
3. Member of DSA
Lastly, Scentsy is a member of Direct Selling Association (DSA).
Not all network marketing/direct selling companies can be approved as a member of DSA because they have strict rules to meet.
This at least gives Scentsy a certain credibility and reliability.
Being a member of DSA is a prove that Scentsy is not a scam, nor is it a pyramid scheme.
It's a legitimate MLM business opportunity which you can make some real money if you have the right recruiting skills and you're willing to put in all the time and hard work.
However, the income disclosure has clearly proven to us that the success rate is pretty low and the income potential is pathetic for most people who join Scentsy.
This is not surprising to me as I've reviewed many MLM companies before and most of them have the exact same problem.
That's why I don't recommend MLMs that still rely on the traditional recruiting.
How I Make a Living Online...
I'm not a fan of MLM, not because it's illegal or not profitable, but because of all the restrictions and the expensive costs involved.
Instead, Affiliate Marketing is my top recommended business model for anyone to make money online.
The reason is simple...
You don't have to recruit anyone to make money
You have the freedom to promote any products you want and not being restricted to only promote the products from one MLM company
It's Free to get started
In fact, with affiliate marketing...
I've personally created a 4-Figure Monthly Passive Income Stream and become financially independent at just 21 years old without any College degree or working experience!
Through my own hard work, I went from a broke restaurant waiter to living my dream laptop lifestyle in less than a year's time...
If you want to discover the secrets of how I did it at such a young age, click here!