1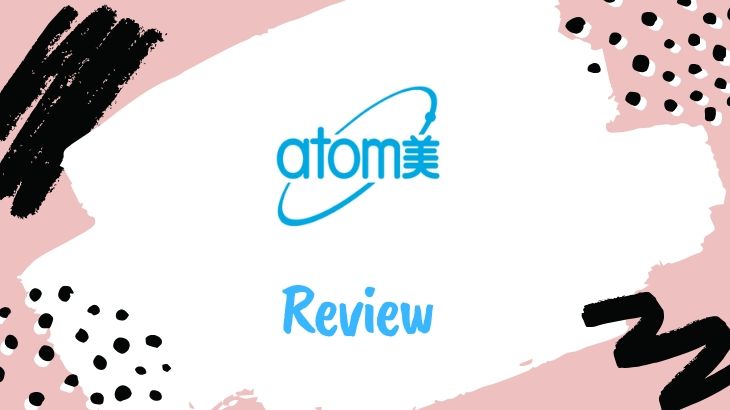 Is Atomy a Scam? Another Cosmetic MLM Company EXPOSED!
Welcome to my Atomy review!
MLM companies offer different products at different compensation plans, but you'll find that there are a lot of them that sell cosmetics and beauty products.
Some of these MLM companies you already know, but there are still a lot of them that you don't know or aware that they're actually MLM companies.
One of them happens to be Atomy.
First of all, I must Congratulate you for taking your time to do your own research before buying into any "seemingly good" product.
That's the way to avoid scams and find the legitimate way to make money online!
Let me be completely transparent with you, I'm not associated with Atomy in any form.
So, rest assured that I'm not here to pitch or sell anything to you.
Instead, I'm here to reveal how this MLM business opportunity works and if they can help you make money or not.
Atomy Review Summary
Product Name: Atomy
Founder: Han-Gill Park
Product Type: Cosmetics and Personal Care MLM
Price: 10,000 PV purchase required
Best For: People who're able to market cosmetic products and who're good at recruiting people.
Summary: Atomy is a cosmetics and personal care MLM company that provides a legitimate business opportunity. Unfortunately, I don't think they can help you earn a full-time income consistently. And I can say this because there's no income disclosure that makes me say otherwise. It shows that they're not that transparent about their success (or lack thereof). Another thing that prevents you from earning a decent income here is that it relies too much on recruiting people. You have to get people who're as good as you in order to earn the lowest commission rate possible.
Rating: 40/100
Recommended: No!
More...
Atomy is a MLM or multi-level marketing company that markets health and personal care products.
Founded by Han-Gill Park from South Korea, Atomy has been around since 2009 so it's already quite established if you're looking at it from a MLM perspective.
Distributors of Atomy claim that the business opportunity they provide allows anyone to earn a life-changing income and develop business skills.
But we'll look at the way at how their business opportunity works in the later sections.
Atomy Product Line
Atomy focuses more on health and personal care products as part of its business opportunity.
Your job as a distributor is to market and sell these products to customers.
The categories of their products include:
Skincare: Lotions, sunscreens, moisturizers for morning and evening routines.
Men's Care: Aftershaves, perfumes, inner wear, and more.
Home Care: Hygiene products and other commonly used products at home.
Personal care: Hair and body wash, creams, and other beauty products.
Their best-selling kit is called the Evening Care 4 Set and sells for $44.35 on Amazon. This system provides you with great benefits for your skin.
The set includes:
A deep cleanser that goes deep into the pores
A foam cleanser that uses foam to remove any oils or dirts from you face
A peeling gel that helps to remove thorns
And lastly a peel of mask that firms and protects your face
They have a lot of other products, which you can view on their website here.
I'm Jerry!
I Created My Own 4-Figure Monthly Passive Income at just 21 Years Old!​
Does The Product Work?
While I don't use their products, personally, I can't speak from experience as to whether or not their products work.
However, I did some research and found that third-party feedback about their products is quite positive.
On top of the products being affordable, customers reported a noticeable difference before and after using Atomy products.
But like most reviews written by others, I would take these with a grain of salt. Try to do your own research about their products and come up with your own conclusion.
How To Make Money With Atomy?
Making money with Atomy is pretty straightforward.
You earn by:
Selling their products (wholesale to retail)
Earning commissions
Recruiting people to access bonuses and higher commissions
How To Get Started With Atomy?
To get started with Atomy, you'll have to sign up as a dealer, which means you'll have to purchase at least 10,000 PV (Personal Volume) to become one.
Atomy Compensation Plan
Atomy's compensation plan works on a binary structure where you take in members at both left and right legs.
Members are then classified into five types of dealers, according to their total purchase volume and commission level:
Sales Representative – Accumulate 10,000 to 299,999 PV
Agent – Accumulate a minimum of 300,000 PV or a Sales Representative with a smaller leg of at least 600,000 PV accumulated in the previous month
Special Agent – Accumulate a minimum of 700,000 PV or an Agent with a smaller leg of at least 1.4 million PV accumulated in the last month
Dealer – Accumulate a minimum of 1,500,000 PV or a Special Agent with a smaller leg of at least 3 million PV accumulated in the previous month
Exclusive Distributor – Accumulate a minimum of 2,400,000 PV or a Dealer with a smaller leg of at least 4.8 million PV accumulated in the previous month
Apart from ranks, you also have something called "masterships", which you can get to and turn in for bonuses.
In order to earn commissions, distributors need to obtain 300,000 PV through purchases, which is about $500 and a minimum of 300,000PV on both legs every week.
You can find out more about their compensation plan by watching this video:
Atomy Ugly Truths Revealed!
#1 – No Income Disclosure Statement!
I don't have confidence in the company's ability to be transparent to its members and potential distributors due to the lack of their income disclosure statement.
I've reviewed other MLM companies before such as Amway, ASEA, Melaleuca, and Nerium International, so it would be safe to assume that not a lot of members are successful with Atomy's business opportunities.
The lack of income disclosure statement also proves that they don't have enough data to show that there are members who are using Atomy as a source of full-time income.
#2 – You Need To Recruit!
Looking at their compensation plan, and through how you can earn commissions, you have to be good at recruiting people to really make it work.
You need to generate about $1,000 to get into the Special Agent Rank, and then have a downline that accumulates PV just as much as you to make it to that rank.
And let me tell you that recruiting people into an MLM business opportunity is never easy, let alone telling them that they'll be selling beauty and cosmetic products.
And you might be thinking that they might be a pyramid scheme because they focus on recruitment. But that's not exactly how a pyramid scheme works.
The only difference between Atomy and a pyramid scheme is that Atomy has products to sell!
#3 – It's A Tight Industry!
It's difficult to market cosmetic and personal care products because you can find cheaper and better alternatives from other sources, and I am not just talking about Atomy.
It's even more difficult to recruit people into selling these products. Which is why I think Atomy distributors will have a hard time marketing their products and opportunity to other people.
People simply want to shop for cosmetics and personal care products without being marketed a business opportunity.
The fact that they can easily shop for said products online means that Atomy distributors are competing against bigger brands and bigger websites.
#1 – No Autoshipping
One good thing about their company is that they don't have any autoshipping commitment usually common in most MLM's.
So you are free to purchase any amount of products to sell without having to worry about getting a huge chunk out of your savings going into an automated system for restocking.
This also prevents you from having inventory issues or having too many products in one area.
Atomy provides a legitimate MLM business opportunity by allowing potential distributors like you to sell their personal care and cosmetic products.
However, I wouldn't recommend this opportunity to anyone as of this writing because your chances for success are quite limited.
And I say this because they don't have an income disclosure statement to prove otherwise. Chances are, Atomy is similar to other MLM companies in that 5% of their members are successful.
Their compensation plan relies too much on recruiting so any chances of you earning higher commissions would mean that you need to recruit people who are as good as you at selling.
How I Make a Living Online?
I'm not a fan of MLM, not because it's illegal or not profitable, but because of all the restrictions and the expensive costs involved.
Instead, Affiliate Marketing is my top recommended business model for anyone to make money online.
The reason is simple...
You don't have to recruit anyone to make money
You have the freedom to promote any products you want and not being restricted to only promote the products from one MLM company
It's Free to get started
In fact, with affiliate marketing...
I've personally created a 4-Figure Monthly Passive Income Stream and become financially independent at just 21 years old without any College degree or working experience!
Through my own hard work, I went from a broke restaurant waiter to living my dream laptop lifestyle in less than a year's time...
If you want to discover the secrets of how I did it at such a young age, click here!