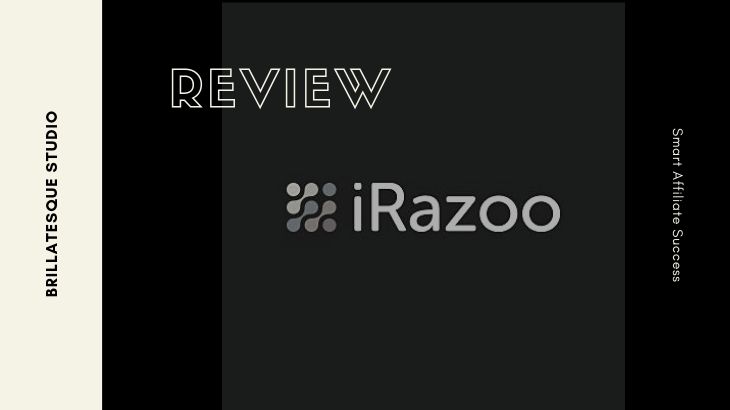 iRazoo Review – It's Another Generic GPT Site REVIEWED!
Welcome to my iRazoo review!
Get Paid To or GPT sites are all the rave online, and mostly because it's easy to earn a few bucks from these sites.
But not all sites are created equal. Some are better, or worse, than others.
And in this review, we'll find out if iRazoo is either good or bad for you.
First of all, I must Congratulate you for taking your time to do your own research before buying into any "seemingly good" product.
That's the way to avoid scams and find the legitimate way to make money online!
Let me be completely transparent with you, I'm not associated with iRazoo in any form.
So, rest assured that I'm not here to pitch or sell anything to you.
Instead, I'm here to reveal if there's something special about iRazoo and its program.
iRazoo Review Summary
Product Name: iRazoo
Founder: Not disclosed
Product Type: Get Paid To Rewards Program
Price: Free to join
Best For: People who like to make a few bucks online.
Summary: iRazoo is a GPT or Get Paid To site that offers a decent number of tasks for you to complete. Completing these tasks will get you points, which will then get you cash or gift cards as soon as you reach the threshold. However, the income potential of the program is very low, so I wouldn't recommend it as a source of full-time income. I will also show you a quick math on why you won't be earning hundreds of dollars a week with their program.
Rating: 50/100
Recommended: No!
More...
iRazoo is a GPT or Get Paid To website where you can earn money by converting points from completing their tasks (which I'll explain later).
The company is currently located in New York, but they are available to many countries around the world.
iRazoo has been around since 2007, so it's safe to say that they know what they're doing.
iRazoo is similar to other GPT sites that I've reviewed in a way that they use a point system to help you keep track of your earnings.
And like most point systems, the conversion can be quite confusing.
Each of the tasks pays a certain number of points, and once you reach 3,000 points, you can convert it into a $5 gift card.
And in the next section, I'll go over how you can earn these points.
How To Make Money With iRazoo?
1 - Answer Surveys
iRazoo runs quite a decent list of surveys available, unlike some GPT sites were surveys are scarce.
The surveys are provided by third-party intermediaries or market research companies, so iRazoo doesn't generate their own surveys.
The payout for these surveys is below a dollar, but you'll find that some of them may pay more than a couple of dollars.
I'm Jerry!
I Created My Own 4-Figure Monthly Passive Income at just 21 Years Old!​
2 - Complete Offers
Another way to earn points is to complete offers from iRazoo, and like their surveys, there's a decent amount of offers.
Paid offers are also the fastest way to make a quick buck since they pay more than 3,000 points or $5.
But you need to subscribe to the offers' programs to complete them. In any case, just remember to cancel the subscription once you're paid out.
3 - Search the Web
iRazoo also pays you (in points) when you use their search engine.
You'll earn anywhere between 1 and 25 points for a simple search.
One thing to note here is that the rewards are random and sometimes, you won't be earning anything at all.
This search engine is similar to what Swagbucks because both are powered by Yahoo!, so they display the same results as Yahoo!.
However, there's a limit of 25 points per day unlike Swagbucks where you can just use it infinitely.
4 - Watch Videos
Like most GPT sites, iRazoo also pays you to watch videos. And like most of them, these aren't high paying but they aren't boring either.
Some videos last anywhere between 30 seconds and 3 minutes, so you might as well make the most out of them.
5 - Play Games
Playing video games are a common task for a lot of GPT sites, and you'll get paid for playing simple and enjoyable games.
These games may be as simple as crossword puzzles and solitaire to something as complicated as games that you would find in an arcade.
Sadly, the payout isn't that great as they pay about 2 points each time you play.
6 - Download Apps
The same as completing offers, but only with apps.
An app can have you downloading it, signing up for it, and then having you go to a specific page to get the points.
But as of this writing, there doesn't seem to be a list available for downloadable apps so either they're quite limited or it's a section that's under development.
7 - Redeem Promo Codes
You'll find these promo codes on their Facebook page, and can be redeemed on their official website.
Promo codes are about 15 points each, but they could vary.
However, before you could redeem a code, you'd have to do a task associated with it e.g. completing a survey, watching a video, or completing an offer.
8 - Refer Friends
iRazoo has a referral system where you can earn points every time someone signs up with your referral code.
If they sign up, you'll earn 500 points right away, and if they earn their first 1000 points, you get about 100 to 500 points, depending on where they're from.
You'll find that in their own page:
I don't know why they bothered with a tier system for referrals, but it does give you a somewhat decent amount.
9 - Reach Daily Goals
You can also earn bonus points if you meet their daily goals, as seen on this screenshot below:
This is a nifty feature because it provides you with another reason why it's good to complete tasks.
How Much Can You Earn with iRazoo?
With most GPT sites, you're not going to earn a lot of money.
How much you earn relies totally on how many tasks you complete and what kind of tasks you're completing.
I'm not saying that it's impossible to get to their minimum threshold, but it may take you quite a while.
And I'll show you some cool math in the next sections.
How Does iRazoo Pay?
You get paid via gift cards or PayPal cash.
These gift cards come from popular brands such as Walmart and Amazon, so iRazoo does know how to reward their members.
Is There a Minimum Payout Threshold?
You'll need 3,000 points to redeem $5 gift card or $5 PayPal cash.
PayPal option is way better, and the payout is lower compared to $25 you'd normally see from other GPT sites.
iRazoo Mobile App
iRazoo also has a mobile app that allows you to use the platform even when you're not in front of the PC.
Based from third-party feedback, the app basically lets you do what you can do on an actual browser.
iRazoo is a decent way for you to make a few bucks online without doing any real work, but it doesn't really give you enough motivation to turn it into a source of full-time income.
However, if you want to make a living online like I am, check out my step-by-step guide on affiliate marketing.
It's free and doesn't require you to sign up for anything.
iRazoo Ugly Truths Revealed!
#1 – Low Income Potential!
Remember what I said about showing you some math?
Well, this is in line with why iRazoo has very low-income potential.
So you need 3,000 points to get $5 in cash, or roughly 1 point is equal to $0.0017 cents.
Now, let's assume that each survey gives you 100 points and takes 15 minutes on average.
For a span of 1 hour, you get about 400 points or roughly $0.68.
That's quite lower than any federal minimum wage rate, and it doesn't matter which country you're from.
At that rate, you would need about 8 hours to get 3,200 points or $5.
That's a whole day of work for $5.
#2 - No BBB Rating
If you base products based on their BBB or Better Business Bureau rating, then you'll be disappointed to know that iRazoo doesn't have any.
This is disappointing on my end because there's no legitimate avenue for customers to address their issues with iRazoo that's accessible to the public.
#3 – Weird Point System!
I don't think I've ever reviewed a GPT site that has a decent point system.
Because 1 point is equal to $0.0017, you have to do some weird math to find out just how close you are to the goal.
Now, if you just base it on 3,000 points per $5, that's a lot easier.
But again, tracking your earnings shouldn't be this tricky or difficult.
What I Like About iRazoo?
#1 – Low Minimum Threshold!
You only need to reach $5 for both PayPal and gift cards to cash out for iRazoo.
Most GPT and survey sites let you cash out between $15 and $20 minimum, so it takes an even longer time to reach that.
This is probably the site's only saving grace.
iRazoo is a legitimate GPT site that provides you with a somewhat decent opportunity to make money.
Unfortunately, it's not a lot because of its low-income potential and from the math that I showed you, it takes a long time to get to the minimum threshold.
But if you just want to earn a few bucks on your spare time, then this might be worth looking into.
How I Make a Living Online?
I've personally created a 4-Figure Monthly Passive Income Stream and become financially independent at just 21 years old without any College degree or working experience!
Through my own hard work, I went from a broke restaurant waiter to living my dream laptop lifestyle in less than a year's time...
If you want to discover the secrets of how I did it at such a young age, click here!