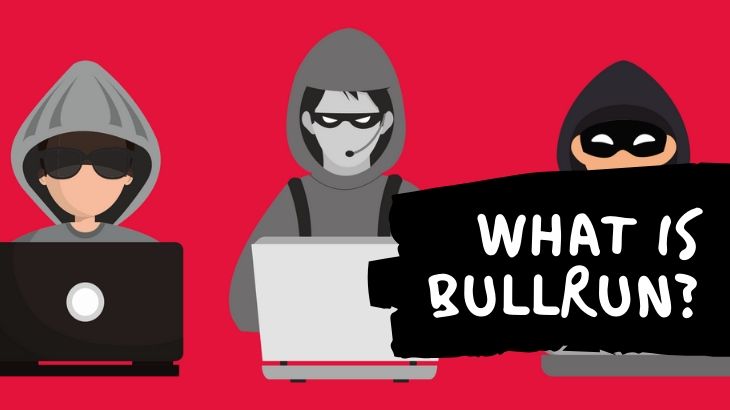 What Is BullRun? Avoid This New Ponzi Scheme At All Costs!
Welcome to my BullRun review!
Cryptocurrency scams are all over the Internet right now, and they proliferate because they promise that they could make you millionaires the earlier you get into the program.
These scams usually run with a MLM business model because hey, MLM's are legitimate businesses. Following their compensation plan and structure, these scams are disguised as legitimate MLM's but it only takes one review to unravel everything.
Today, we're taking a look at another MLM company called BullRun, and we're going to find out its darkest secrets.
First of all, I must Congratulate you for taking your time to do your own research before buying into any "seemingly good" product.
That's the way to avoid scams and find the legitimate way to make money online!
Let me be completely transparent with you, I'm not associated with BullRun in any form.
So, rest assured that I'm not here to pitch or sell anything to you.
Instead, I'm here to reveal what this Ponzi scheme is all about...
BullRun Review Summary
Product Name: BullRun
Founder: Not disclosed
Product Type: Cryptocurrency Recruitment MLM (Ponzi Scheme!)
Price: 0.1 ETH minimum investment
Best For: NO ONE!
Summary: BullRun is marketed as a cryptocurrency MLM that's actually a Ponzi scheme. We discovered several red flags while reviewing and researching their program. There's no proof that ordinary people are making money here, and that there's a whole lot more going on behind the scenes.
Rating: 1/100
Recommended: No!
More...
BullRun is a MLM or multi-level marketing company that allows you to earn money by recruiting people and building a team.
The niche they belong to is in the cryptocurrency niche, saying that you can earn as much as 300 ETH after your first cycle.
There's no information as to when this company was founded, but their domain "bullrun.live" was registered on 1-10-2020 under a private registration. This means that there's no information available as to who registered it, who owns the domain name, and where they're currently registered at.
Speaking of owners, I couldn't find any information about who owns, runs, or even founded the company. Researching this information drew an absolute blank, and no other sites revealed who the owner are.
So what does this tell us?
They're hiding owner information because they don't want to be liable for anything they do.
They don't want to be pursued by government entities.
They want to reboot the program as many times as they want without fear of being revealed.
BullRun Product Line
After looking through their website, there were no retail products or any form of service available.
I had thought that because they were in the cryptocurrency niche, they would have some investment service or trading bot available to guarantee your profits. It turns out there aren't any.
This is another red flag because in countries like the USA and Canada, MLM companies are required to have a product or service to offer.
I'm Jerry!
I Created My Own 4-Figure Monthly Passive Income at just 21 Years Old!​
Does The Product Work?
BullRun markets itself as a super-fast way to earn 300+ ETH, but this can only be achieved through an investment fraud. This makes BullRun a scam.
Let me explain here.
BullRun is a Ponzi scheme because the newly invested funds (a.k.a. fees coming in from new members) are used to pay existing investors at the top of the tier and making their way down.
Once the new members stop coming in, money stops coming too. Judging from the lack of products or services offered, there's no other way for the company to generate profit. Eventually, the company collapses and a lot of people are unpaid.
But here's the kicker though. On March 2020, they announced on their Facebook page that they were going to launch 2.0 of their program (whatever that means).
Launching a 2.0 means that their first iteration has collapsed and they're now marketing a second time around. They can fill this announcement all they want with fancy marketing terms, but they can't fool everybody.
How To Make Money with BullRun?
There is only one way to make money from this program and that's through referral marketing.
You only earn money when you get people through your team and then you build up the team to cash out.
How To Get Started with BullRun?
To get into their program, you'd have to purchase a matrix cycler position for 0.1 Ethereum, which is about $21.04 as of this writing (May 2020).
This structure fills out through a 2x1 and 3x1 matrix structure. The 2x1 structure needs two people to fill up, and 3 people for the 3x1.
Once these matrices are filled, you earn a commission.
BullRun Compensation Plan
Their compensation plan, or the sheer lack of it, only explains two methods of earning money. Both of which will require you to recruit heavily.
#1 Position Cycling
As mentioned earlier, you purchase cycler positions for 0.1 ETH and then fill out 2x1 and 3x1 teams, with you at the top.
Once the matrices are full, you cycle out. You can keep your profit or you can put it in another matrix tier. And then just continue to cycle.
Your recruits will also have to build out their team if they want to earn from the program.
#2 Referral Commissions
Their referral commissions are paid out using a unilevel compensation plan structure. This puts you at the top of the team, and your recruits and their recruits are placed under you.
Your direct recruits are placed on your level 1, and their recruits are placed on level 2, and so on.
Their unilevel structure caps out at 100 levels, which is insane.
BullRun Ugly Truths Revealed!
#1 No Owner Information
All right, one of the many red flags that this program has is that there's no owner information. I'll say this once and I'll say this again. Any company that doesn't reveal their owner information outright means that they're hiding something.
This means that they don't want to be liable for anything, and they don't want to be pursued by the law.
#2 No Products or Services
Another red flag here is that they have no products or services. Even the FTC and SEC have issued guidelines about how to spot pyramid schemes, and this is one of them.
This means that they have no other means of generating profits other than to recruit people.
#3 Recruitment Is The Name of the Game
Which brings me to my next point: recruiting people is the only way you'll make money here. This is the biggest red flag of them all, and is one of the guidelines mentioned by the FTC and SEC.
Recruiting is the only way they generate profit, so once that stops, there's no way for the company to survive.
#4 They Already Collapsed!
And then it happened. The recruiting stopped. No other members joined, and thus the company collapsed. Eventually, this led to them launching 2.0 2 months after they launched their company.
This just proves the first 3 points that I listed above, and that means there's nothing of value here.
What I Like About BullRun?
I'm pretty sure there's nothing to like about the program. There were several red flags that were uncovered throughout this review.
BullRun is hiding behind a legitimate business model to make itself look legitimate, but upon closer inspection, it unravels easily. The scheme is nothing more than a big Ponzi scheme who failed the first time and is now gearing up for a 2nd run.
There's no owner information or product being sold here, which are two red flags based on the guidelines set forth by the FTC. I'm pretty sure other countries' have similar guidelines as well in spotting Ponzi schemes.
Recruitment is the only way for you to make money, and nothing else. When you don't recruit, you don't get your money back. When members stop coming in, the company collapses.
Stay away from this program. You run the risk of going to jail for promoting this program and if proven that you made money from them.
How I Make a Living Online?
I'm not a fan of MLM, not because it's illegal or not profitable, but because of all the restrictions and the expensive costs involved.
Instead, Affiliate Marketing is my top recommended business model for anyone to make money online.
The reason is simple...
You don't have to recruit anyone to make money
You have the freedom to promote any products you want and not being restricted to only promote the products from one MLM company
It's Free to get started
In fact, with affiliate marketing...
I've personally created a 4-Figure Monthly Passive Income Stream and become financially independent at just 21 years old without any College degree or working experience!
Through my own hard work, I went from a broke restaurant waiter to living my dream laptop lifestyle in less than a year's time...
If you want to discover the secrets of how I did it at such a young age, click here!