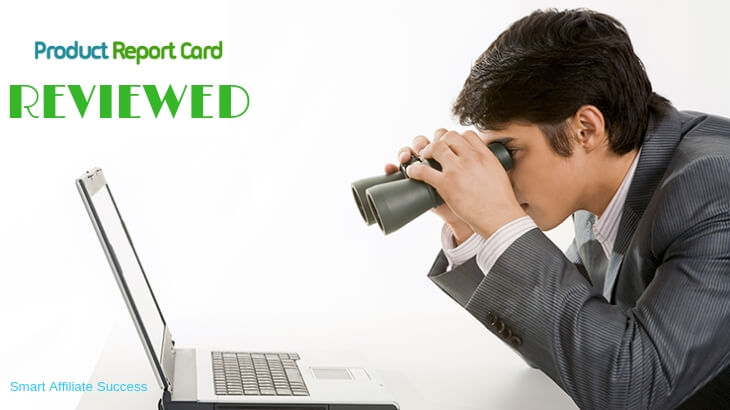 Is Product Report Card A Scam – I Give It An F For Trying!
Welcome to my Product Report Card review!
With a name like this, you'd think that they'd have something more to bring to the paid survey intermediary table.
Unfortunately, we never got to see that happen.
I'm talking about this extremely popular survey site called Product Report Card.
First of all, I must Congratulate you for taking your time to do your own research before buying into any "seemingly good" product.
That's the way to avoid scams and find the legitimate way to make money online!
Let me be completely transparent with you, I'm not associated with Product Report Card in any form.
So, rest assured that I'm not here to pitch or sell anything to you.
Instead, I'm here to reveal why I'm giving Product Report Card's report card an F for a few reasons.
Product Report Card Review Summary
Product Name: Product Report Card
Founder: Not disclosed
Product Type: Paid Survey Intermediary
Price: Free to join
Best For: People who don't mind answering long and boring surveys for a quick buck.
Summary: Product Report Card is a market research company with a paid survey program. Partnered with big-named corporations like Microsoft, you'd think they'd be able to give you the best money-making opportunity possible. But they didn't. And that's why I don't recommend this program to anyone. The program's biggest downfall here is that it takes a long time for their members to get paid, while there are others that haven't been paid yet. Sure, the rewards are very impressive, but if the payments are untimely, then it's like you're not making any money at all!
Rating: 20/100
Recommended: No
More...
What is Product Report Card?
Product Report Card is a market research company that provides people with a paid survey program. This allows them to gather information about products and services through the creation and completion of surveys.
Product Report Card is also one of the leading market research providers in the world and is often partnered with companies like Gillette, IKEA, and even Microsoft.
Like most paid survey intermediaries, Product Report Card or PRC offers different ways to make money and provides a great customer experience to its members.
Inside Product Report Card
Once you've signed up for their program, you'll be receiving your first survey within 24 hours in your inbox.
And the premise is simple. You answer surveys, you get paid real money.
This isn't something like VIP Voice where you only answer surveys for points, so you may or may not find this worth your while.
Now, here's the catch.
You may not automatically qualify to take every survey. I believe that PRC and pretty much every other survey site do this to have some form of control over their program.
Otherwise, someone could just login and answer all 100 surveys in a day. Now that's a great way to make money online.
But that's not the case. With PRC, you only have two choices. You either wait for the survey to be given to you, or you can purchase products and take surveys on them.
What's The Earning Potential?
Here's the part that you're worried about… how much are you going to get paid?
The first thing that you need to do on the site is to complete your profile. Don't worry, PRC compiles a short list of what you need to do that could help you earn money too.
Once you complete your profile, you get $8.00 immediately.
The more detailed your profile is, the more opportunities will open up for you on their program.
Here are the different opportunities for you to make money on their program.
Completing your profile ($5.00-$8.00) – This takes about 10 to 15 minutes and asks personal questions like income and address.
Completing surveys ($0.25-$5.00 per survey) – You'll find survey invitations via email after you complete your profile. This also depends on whether or not you qualify for the survey.
Registering and reviewing products ($0.50-$1.00) – PRC will pay you to write short reviews about products you own. The review may include what you like about the product, what you hate about it, and so on. Expect to churn out at least 500 words on average.
Participating in home product tests ($5.00) – This depends on your profile. Much like reviewing products, you will have products sent to you to be tested and reviewed. You also get to keep the product for free.
Participating in focus groups ($150.00-$200.00 per focus group study) – This is probably the most exciting opportunity that PRC has because of the earning potential. The focus group study varies in length. Some may take 2 to 3 hours, while others may take up to 3 days.
I'm Jerry!
I Created My Own 4-Figure Monthly Passive Income at just 21 Years Old!​
How Do You Cash Out?
To cash out, you need to reach the $25 minimum threshold. This seems high, but there are other survey sites that have higher cash outs.
And based on PRC's earning potential, I don't think it would take that long to get to $25.
Cashing out is also very simple and you can get your rewards via the following:
PayPal- You can have your cash rewards deposited directly to your PayPal account.
Amazon Gift Card- If cash is not your thing, you can also your earnings to redeem Amazon Gift Cards.
Pre-Paid Visa Card- You can simply have your earnings put on a pre-paid visa card.
Check- Last, you can simply request that Product Report Card sends you a check.
How To Get Started With Product Report Card?
Joining Product Report Card is free, and based on further research, it's available to everyone around the world.
Just go to their homepage and click "Get Started". This should take you to the steps on how to complete your profile.
You'll get the money credited to your account after you complete the profile.
Your survey invitations will also be sent to you 24 hours after you've completed your profile too.
Who's Product Report Card For?
Product Report Card is a great program for people who:
Don't mind answering boring surveys over and over again for a buck or two
Don't mind writing product reviews
Are comfortable with sharing their personal information to a market research company
Product Report Card Ugly Truths Revealed!
#1 – Payment Takes A Long Time To Process
What probably stuck out the most in all of the user feedback that I've read about PRC was the time it took to process payments.
One guy actually waited for a week to get his $25 in his account, but it took him close to 5 months just to earn that amount.
Other people aren't quite so lucky. Some people are still waiting for their payment even after a month has passed by.
The earning potential may be high, but if I were to consider the time it took for the money to reflect on your account, then that potential went from high to LOW in an instant.
#2 – Some Don't Even Get Paid At All
If some people took quite a while to get their money, others weren't as fortunate.
I've read other reviews that said that members didn't get paid even after making contact through emails and phone calls to the company.
I can only imagine just how frustrating this is. Here you are, working your butt off on some survey that's only going to earn you a couple of dollars.
Come to find out, you're not getting paid!
These are what people have been saying about their experiences with PRC, and from the looks of it, I think that this site is just not user-friendly.
#3 – Some Focus Group Studies Are Too Invasive!
The focus group studies look to be the program's highest earning opportunity, but I would advise you to be wary.
Some of the programs involved may require you to install apps on your phone or computer to monitor behavior, web browsing activities, and others over a period of weeks.
This issue of privacy is brought about as a disadvantage because you are putting yourself out there for unknown companies or individuals to monitor you or have a slightly more inside access to your personal life.
What I Like About Product Report Card?
Paid survey intermediaries like Product Report Card are quite difficult to review.
Sometimes, I find myself being able to spot one good thing about a program or the company, but in most cases, I am often left disappointed.
But I try to be honest and objective in these reviews.
Product Report Card just doesn't seem to work for me because of the negative customer experiences that outweigh what could be their saving grace: their earning potential.
Is Product Report Card A Scam?
Product Report Card is a market research company that provides a paid survey program to its members.
There's absolutely nothing special about their program, and that's kind of disappointing for me because they are partnered with some of the biggest corporations in the world.
This could've enabled them to offer bigger rewards to their members. But that's not the case.
With Product Report Card, the biggest turnoff for me is that it takes a long time to get paid or there's a chance that you may not get paid at all.
This completely blows your earning potential out of the water, and which is why I cannot fully recommend this program to anyone.
How I Make A Living Online?
I've personally created a 4-Figure Monthly Passive Income Stream and become financially independent at just 21 years old without any College degree or working experience!
Through my own hard work, I went from a broke restaurant waiter to living my dream laptop lifestyle in less than a year's time...
If you want to discover the secrets of how I did it at such a young age, click here!