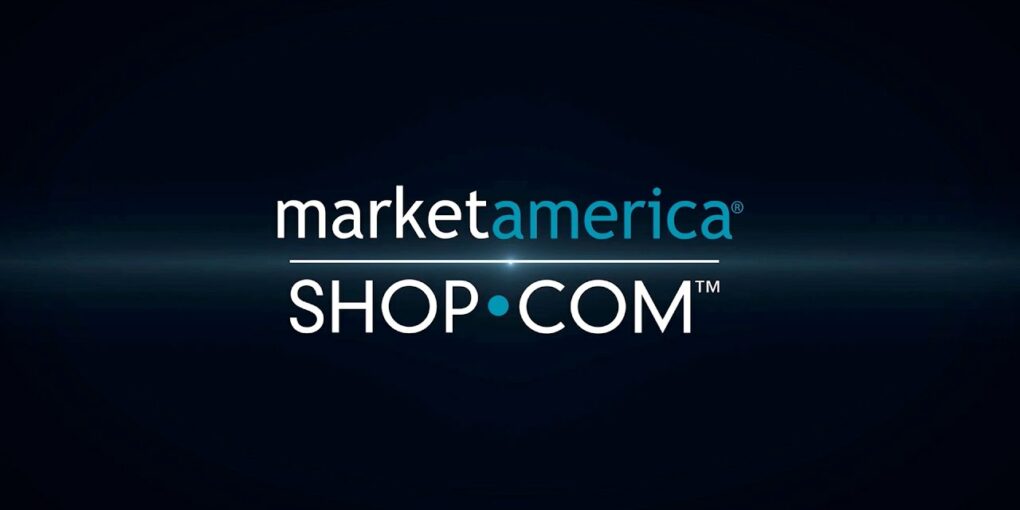 Market America Celebrates 28 Years of Helping People Live the American Dream
(Greensboro, N.C.)-  Market America will celebrate 28 years of entrepreneurial success this year. Since 1992, when JR Ridinger had an idea and a vision that he believed would change the world, Market America has been shattering glass ceilings and improving lives around the globe. 
Ridinger said that an unshakable belief in the core values of Market America fueled him to take the company from humble beginnings to a global enterprise. At this point, Market America has expanded to operations in eight countries, made tens of thousands of entrepreneurs financially free, and has generated billions of dollars in retail sales. In its 28th year of business, people everywhere are celebrating the rich legacy of success that is Market America and SHOP.COM. 
Market America was founded as a way to empower fledgling entrepreneurs, start their business and generate income quickly. The company demonstrates that its UnFranchise Owner (business creation system) levels the playing field so that ordinary people can create a business, make additional side income or replace their primary income, all while converting their spending into earning with the Shopping Annuity®. When Market America leverages its collective buying power, the company can help people around the world generate an ongoing income with their UnFranchise® Businesses—so-called because of the distinction the company makes from a typical franchise with its large setup costs, its franchise fee and its ongoing royalty payments made to a franchise owner. UnFranchise Businesses are owned and operated by global independent distributors around the world, who are known as UnFranchise Owners.
What Are Your Options for Financial Success? 
Is your plan for financial success working? Are you looking to simply spend time building a good side-income? There are a variety of reasons why it makes sense to own your own business. Market America shares that they have a proven two to three year plan that will build a solid foundation for your future when you enroll as an UnFranchise Business Owner. They continue to attract huge numbers of entrepreneurs around the world through this unique approach. Not only does the company maintain that they are financially secure, but they also have a proven system designed to support the growth of their UnFranchise® Owners. 
Convert Spending Into Earning 
Building a Shopping Annuity through Market America allows people to convert their spending into earning. According to the company, UnFranchise Owners position themselves for success by owning their own businesses and capitalizing on the success of online and mobile shopping. 
They also create their personalized Shopping Annuity, a revolutionary concept that enables ordinary people to convert regular purchases they make every day into earning through SHOP.COM, Market America's primary global e-commerce site. Unlike a traditional annuity from a banking institution, Market America's Shopping Annuity does not require an investment of a large amount of money upfront. An investment in a Shopping Annuity is an investment of time, shopping habits, and what someone is already purchasing through everyday items. 
Track to Success 
The UnFranchise business and SHOP.COM track all of your purchases from their partner stores and Market America exclusive products. According to the company, when you or anyone you lead to shops on any of the company's e-commerce sites, you get 100% of the credit for those purchases. 
 A Different Business Model 
Market America is changing the way that people shop so that every person can become financially independent by creating their own economy. The company shares that they are a global community of entrepreneurs who are economically connected and earning on almost everything individuals purchase. With tens of thousands of people making significant additional income, and hundreds of others who have earned an excess of over $1,000,000 in commissions, Market America says that it is easy to see why so many have chosen to take this opportunity for themselves. 
How Do They Offer This? 
As a product brokerage company, Market America is savvy at identifying the latest market-driven products and services. The business does not rely solely on the sales of any one product or service but instead moves with consumer demands. It moves with trends in the marketplace, according to the company. 
Without the costly burden of manufacturing, mass marketing, and advertising, more significant resources are placed in product development and quality assurance. Market America says that this guarantees that all of the company's exclusive products are backed by substantial science, rigorous testing, and peer-reviewed research. With hundreds of unique products and services, Market America provides access to multibillion-dollar markets that include health and nutrition, weight management, cosmetics, and more. 
An Internet Marketplace 
Market America executives say that SHOP.COM is positioned to capitalize on the success of the growing social and economic impact of online and mobile shopping. When people are combined with a one-stop-shopping powerhouse like SHOP.COM, the results are deeply impactful, according to the company. Plus, SHOP.COM offers free registration to customers. 
Customers are treated to tens of millions of products and services with thousands of brand-name Partner Stores, as well as hundreds of exclusive Market America products. The company pays people cashback to shop at the same name-brand stores they already know and love. UnFranchise Owners and their customers earn on qualified purchases made from their SHOP.COM sites. 
Customers and UnFranchise Owners who shop on SHOP.COM save time and money on their purchases, according to the company. They also receive hot deals, comparison shopping, mobile access, and more. 
SHOP.COM Global 
With SHOP.COM Global, there are virtually no geographical boundaries when developing an UnFranchise Business. Market America is positioned across the globe in a multitude of countries, embracing the world in a financially stable system that, with hard work and dedication, lets ordinary people live their best financial lives, according to the company. 
Is Market America A Scheme?
A pyramid scheme is a very serious and illegal practice. Often people who do not understand business models like franchise, direct-sales, and others call them pyramid schemes when they're built to allow business owners to grow their business and earn great income based on efforts and referrals. When a company generates its revenue from resellers or distributors selling company products to other resellers or distributors they've recruited or have in their network, with no products making it to consumers (of company products), these are Pyramid Schemes. 
Companies like Market America & SHOP.COM stand out from these illegal companies by rewarding the behavior of UnFranchise Owners by helping consumers buy day-to-day necessities smarter, cheaper, and allowing them to earn an income doing so.
SHOP.COM Ranking in Internet Retailer Global Online Marketplaces
In 2019, global consumers spent close to $3.5 trillion dollars online. SHOP.COM was ranked 36th that year on the Internet Retailer ranking of the Top 100 Global e-commerce sites, which together accounted for around 95% of global marketplace sales. This is one of the many positive acknowledgements Market America is getting, for the impact of the 300 million products they offer to customers.
Risk-Free Assessment 
Market America encourages smart shoppers and entrepreneurially-minded people to see what opportunities they find with a Market America Shopping Annuity by taking the Shopping Annuity Assessment. The Shopping Annuity Assessment is a risk-free assessment of what you could be earning back from your everyday purchases by redirecting them through SHOP.COM. Are you ready to see what opportunity awaits?