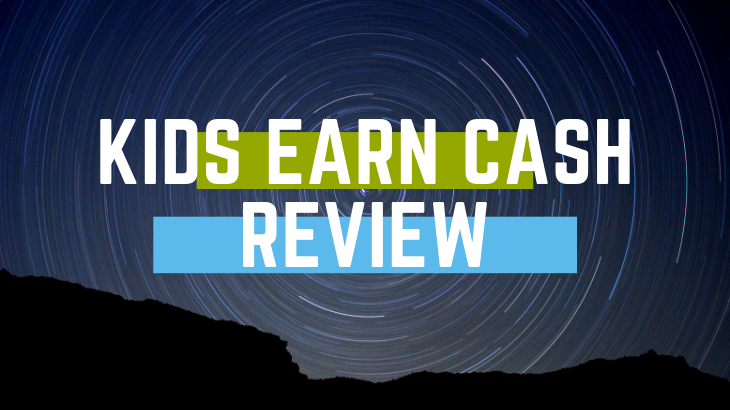 Kids Earn Cash Review – A 100% Scam GPT Site!
Welcome to my Kids Earn Cash review!
GPT or Get Paid To Websites are dime-a-dozen. Do a quick search for them on Google and you'll get thousands of results.
However, most of them end up being complete waste of time and the vast majority don't even provide you with the income you want. That's the sad reality of survey and GPT sites.
There's also a handful of them that appear to be fraudulent and do nothing but tarnish the reputation of legitimate GPT sites.
One of these sites is Kids Earn Cash.
First of all, I must Congratulate you for taking your time to do your own research before buying into any "seemingly good" product.
That's the way to avoid scams and find the legitimate way to make money online!
Let me be completely transparent with you, I'm not associated with Kids Earn Cash in any form.
So, rest assured that I'm not here to pitch or sell anything to you.
Instead, I'm here to reveal why this program is not going to make you any cash!
Kids Earn Cash Review Summary
Product Name: Kids Earn Cash
Founder: Not Disclosed
Product Type: Get Paid To Program
Price: Free to join
Best For: No One!
Summary: Kids Earn Cash is a get paid to program marketed to social influencers and kids, for whatever reason possible. Despite offering ridiculous incentives and payouts, it's not a legitimate site. There were several red flags raised during this review, and the biggest one of them was the fact that people weren't getting paid at all. You'll see more of the red flags in this article.
Rating: 1/100
Recommended: No!
More...
Kids Earn Cash is a GPT or Get Paid To platform specifically designed for influencers and, as the name suggests, for kids.
The reason they're targeting kids is that they don't know anything about Internet privacy and they're unaware of the dangers of these sites.
On that note, if you have kids that have signed up for the site, please tell them to stop their activities on the site.
At the very least, parents should add this site to their parental block features on their routers.
Kids Earn Cash is a GPT platform marketed to both influencers and kids. I don't know why, but that's the way they just work. On the surface, they look like any other GPT site or survey site, so I'm not surprised that people fall for their scheme.
Their landing page is of legitimate quality, and their platform (believe it or not) works.
The platform presents you with various tasks to complete in exchange for cash, and I'll list them down below:
Paid Surveys and Offers – Kids Earn Cash promise huge payments of at least $25 per survey
Watching videos – Earn $50 when you watch one of their promotional videos
Share Referral Links – Get $2 every time someone clicks on your link. $10 if they sign up through your link.
I'm Jerry!
I Created My Own 4-Figure Monthly Passive Income at just 21 Years Old!​
How to Join Kids Earn Cash?
Joining Kids Earn Cash requires only a completed sign-up form on their website, and you'll be rewarded with $25 upon signup. No need to wait for verification or confirmation.
You can basically start to do their tasks without confirming your email address.
Kids Earn Cash Payment Options
Kids Earn Cash doesn't use a point-based system, so you're getting paid with cash up front, depending on the value of the task.
Kids Earn Cash provides flexible payment options:
PayPal
Bank Deposit
Western Union
Now, none of these information matter because you're not getting paid anyway.
Who's Kids Earn Cash For?
No one. Despite having a legitimate-looking website and an almost seemingly functional platform, it's not a program meant for anyone. And I'll explain the reasons below.
Kids Earn Cash Ugly Truths Revealed!
#1 Company Owners Undisclosed
One of the most important pieces of information that makes any platform legitimate is their owner information. As long as you have verifiable information about who runs the company, you'll have some form of confidence that they won't screw you over.
But that's not the case with Kids Earn Cash. I couldn't find any information as to who runs this company. It's like this company just came out of the blue.
This is a red flag because if you don't know who's running the company, you won't know what kind of people have your personal information. Or what they'll do to your information as well.
#2 Unrealistic Earning Potential
Let's get real here. No legitimate paid survey site and GPT platform will ever offer the same amount of money that Kids Earn Cash is promising its members.
The business model just doesn't make sense at all. If they do pay out $25 for surveys, then they're charging their clients who're requesting for surveys a lot of money.
That would also mean that they would be paying out billions of dollars' worth of rewards! That's insane!
And believe me, not even the big companies are willing to pay that much for getting their surveys answered.
Everything about their claims of income is hype.
#3 Fake Success Stories
The third red flag that I found about Kids Earn Cash is their fake success stories.
Most of the success stories you'll find on their landing page are dated back as far as 2017, but these are all fake. And they all disprove that through their landing page.
How do I know that/
Well, I did a WHOIS search on their website. WHOIS is a site that helps me verifies how old a certain site is. At this time of writing, the program is no more than a few months old.
So how can a program have testimonies from 2018 and 2017 when they've only been established this year?
Another clue to their fake testimonies is also found on their landing page. They claim that they paid up $27.3 million to their 75,000 members. For a company that's been around for only two months, that doesn't even add up.
It also disputes their income claim of $25 per survey because if you distribute $27.5 million to their 75,000 members, that puts it at about $360 per person.
Take note that this is a flat average that they earned within the 2 years that they've been around (supposedly), so divide that by 24 months and you get $15 per month per user for the last 2 years.
It doesn't make sense at all!
#4 No Customer Support
No owner information and no contact information, so basically users are left to their own devices once they login to the website.
#5 A Lot Of Negative Reviews
People are also calling this site a scam, and it's not coming from marketers. It's coming from the users who they hustled into doing their surveys.
And because there's no customer support, these people are legitimately complaining about why they're not getting paid and why they're not getting any feedback from the company.
I mean, just look at these reviews!
You can check out more of their reviews from their BBB Profile and ScamAdviser profile:
What I Like About Kids Earn Cash?
Nada. Zilch. Nothing.
The platform is a complete waste of time, and it does nothing good for anyone. Go look for other survey sites.
Is Kids Earn Cash a Scam?
Yes, without a doubt, Kids Earn Cash is an absolute scam! The red flags that were raised are more than enough to prove that there's nothing good that can come out of this program.
The members who actually signed up for the program and completed their tasks are complaining about not getting paid.
There's no owner information and contact information so people don't know who to reach out to for their compensation.
Everything about this program is a complete mess!
How I Make a Living Online?
I've personally created a 4-Figure Monthly Passive Income Stream and become financially independent at just 21 years old without any College degree or working experience!
Through my own hard work, I went from a broke restaurant waiter to living my dream laptop lifestyle in less than a year's time...
If you want to discover the secrets of how I did it at such a young age, click here!