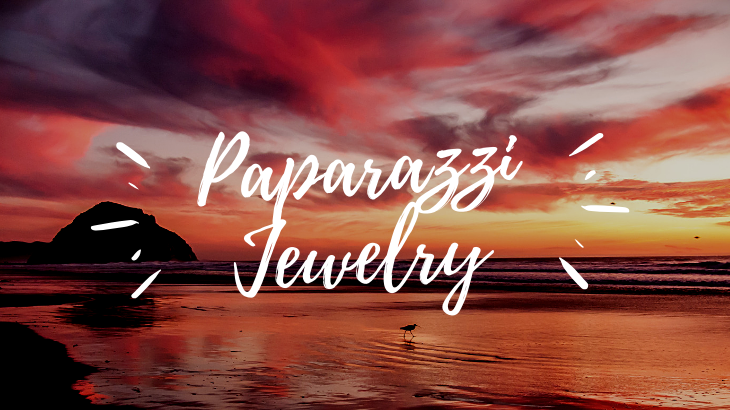 Is Paparazzi Jewelry a Scam? Another Jewelry MLM Exposed!
Welcome to my Paparazzi Jewelry review!
More often than not, we get a chance at reviewing these not-so-typical niches within the MLM industry. One of them happen to be jewelry.
And the reason why I consider them as not-so-typical is because there aren't a lot of MLM companies out there that sell jewelries and accessories. There's also not a lot of hype behind these companies as well, mostly because you don't see anyone making real money.
With that said, let's take a look at Paparazzi Jewelry.
First of all, I must Congratulate you for taking your time to do your own research before buying into any "seemingly good" product.
That's the way to avoid scams and find the legitimate way to make money online!
Let me be completely transparent with you, I'm not associated with Paparazzi Jewelry in any form.
So, rest assured that I'm not here to pitch or sell anything to you.
Instead, I'm here to reveal what this company is all about and if they can provide you with a decent income.
Paparazzi Jewelry Review Summary
Product Name: Paparazzi Jewelry
Founder: Misty Kirby and Chana Reeve
Product Type: Jewelry and Accessories MLM
Price: $99 to $499 for starter kits
Best For: No one
Summary: Paparazzi Jewelry is a Jewelry and Accessories MLM company founded in 2013. They were noticed immediately in the industry when they grew so much within a short period of time. But despite their success, it's quite the opposite for their consultants. I don't think there's proof here that their consultants are earning top dollar from their opportunity, and I can't blame them. The jewelry is cheap and you're only earning small amounts of money in commissions, so you have to make up for it in volume.
Rating: 30/100
Recommended: No!
More...
What is Paparazzi Jewelry?
Paparazzi Jewelry, or Paparazzi Accessories, is a MLM or multi-level marketing company that markets high-prized costume jewelry. What this means is that they market jewelry pieces with extraordinary designs.
The company was founded in 2013 by sister Misty Kirby and Chana Reeve in their hometown in Colorado.
And what started as a small business turned into a fast-growing enterprise that saw a 900% growth within a span of 6 months!
Today, they're known to be one of the leading MLM companies in the fashion and accessories niche, similar to Origami Owl and Jewels by Park Lane.
Paparazzi Jewelry Product Line
"You might think we're all about accessories, but Paparazzi is really about change!"
This is their tagline, and their core mission is to provide life-changing opportunities to consultants by offering product parties and affordable jewelries.
Unlike Jewels by Park Lane, the company is focused on trendy styles that would match modern fashion without being too intimidating or costly for their target market.
With that being said, most of their products cost $5 for each piece. It's just that.
On top of that, they also have different sets and variations within their product catalog.
These include:
January Fashion Fix
December Fashion Fix
February Fashion Fix
New Releases
Bracelets
Earrings
Rings
Necklaces
Paparazzi Collections
Blockbusters
Hair Accessories
ENCORE
Zi Collection 2018
St. Patrick's Day (might be another collection)
I'm Jerry!
I Created My Own 4-Figure Monthly Passive Income at just 21 Years Old!​
Does The Product Work?
We haven't been able to find any positive or negative review about their jewelries, and this isn't a good thing.
The fact that no one's actually said anything good or bad about it means one of two things: it's either people just find it sufficient for the price they paid, or no one's bought any of their products.
It would be safe to assume that both are more likely to happen.
Most of their complaints, however, are coming from their consultants and how they're being treated by their uplines and the company.
How To Make Money with Paparazzi Jewelry?
There are two ways for you to make money from Paparazzi Jewelry:
Sales commission and profits
Team commission and sales (recruitment)
How To Get Started with Paparazzi Jewelry?
First, you have to find a consultant near your area. This might be frustrating because you can't join the company without being recruited by someone, so you have to be someone's downline.
Then you'll need to choose a starter kit, which has the following prices:
The kits range between $99 to $499, depending on what you want out of them. But each kit will have products ready for sale and are ready to give you a profit once they're all sold out.
Paparazzi Jewelry Compensation Plan
Their compensation plan is straightforward. Basically the more people you recruit, the more you earn in residual income.
Now, you're essentially getting 45% commissions on every sale, which is technically you just getting products at wholesale costs and selling at their MSRP.
Their MSRP is at $5, no more no less, so you're paying at around $2 minimum for wholesale on jewelries.
As for their residual income, you're earning 5 to 10% of your organization's sales (people you recruit into the program or your downlines). The people they recruit under them will earn you 2 to 3% out of their sales, and so on.
To qualify for their ranks and levels, you'll have to maintain a PV of 250, which is about 125 sales per month and have an OV of about 1000 to 1,500 (roughly 500,000 to 750,000 sales per month) within your organization.
This might sound easy but for people like me and you, I don't think it's feasible to achieve that kind of sales both individually and organizationally.
You can get more details about their compensation plan right here:
Paparazzi Jewelry Ugly Truths Revealed!
#1. Low Dollar Sales
Their pricing may be lower than market price, but you're still making $2.50 in sales at best. That's not something to quit your day job over.
Even if you make a hundred sales, you're only earning $250 in commissions and then your recruits would have to sell twice as much to give you a sizeable amount of income every month.
You're better off with a dropshipping business while you're at it. This is probably why they haven't released any income disclosure statement since they started. No one's probably earning money!
#2. Large Emphasis on Hosting House Parties
Again, they have placed some immense focus on recruitment, not to mention that you can't even get into the company without being recruited. With that said, you will end up having to host a house party and joining one.
This is quite unfortunate because you're going to annoy your friends and family by throwing MLM-type of parties that I'm pretty sure they've already heard about or attended one.
#3. Sales-Driven Promotions
I watched their compensation plan video and based on what I surmised from their video, you have to recruit a lot of people and make a lot of sales to get promoted to another level.
Levels determine your income potential here, and even though you earn more with higher levels, your sales quota and requirements also go up.
With that said, you really have to work twice as hard if you want to make this program worthwhile.
What I Like About Paparazzi Jewelry?
There's just nothing about the program that I like. This is an unbiased statement as well, and we here at Smart Affiliate Success give all MLM's a chance at providing us with something impressive.
Sadly, Paparazzi Jewelry doesn't do that.
Is Paparazzi Jewelry a Scam?
Paparazzi Jewelry is a legitimate MLM company that markets jewelries at bulk quantity and pricing. And despite their amazing growth spurt, I'm afraid they've hit a plateau in terms of their income opportunity.
Having said that, I can't recommend this program to anyone looking for a source of full-time income.
The reason for that is you're only earning a few dollars per commission and you have to make up for it in volume, which will require you to invest more time and effort than anticipated.
Then there's also the issue of having to recruit people into your team to boost your income, and even then, you'd have to encourage them to sell more and also recruit people.
It's a vicious cycle of getting more sales, and that's going to consume a lot of your time.
How I Make a Living Online?
I'm not a fan of MLM, not because it's illegal or not profitable, but because of all the restrictions and the expensive costs involved.
Instead, Affiliate Marketing is my top recommended business model for anyone to make money online.
The reason is simple...
You don't have to recruit anyone to make money
You have the freedom to promote any products you want and not being restricted to only promote the products from one MLM company
It's Free to get started
In fact, with affiliate marketing...
I've personally created a 4-Figure Monthly Passive Income Stream and become financially independent at just 21 years old without any College degree or working experience!
Through my own hard work, I went from a broke restaurant waiter to living my dream laptop lifestyle in less than a year's time...
If you want to discover the secrets of how I did it at such a young age, click here!