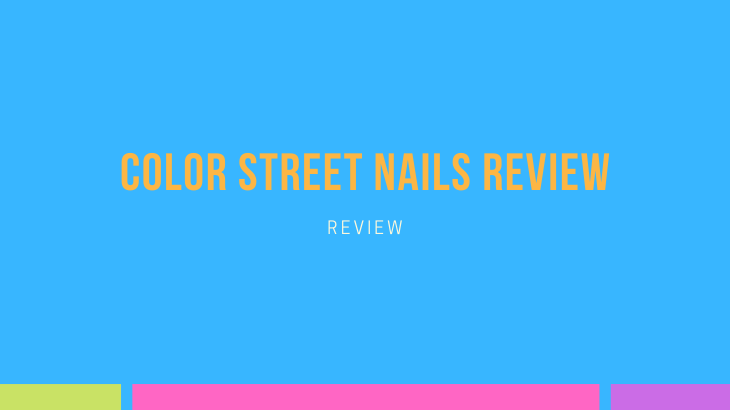 Color Street Nails Review – Make Money By Selling Nail Art?!
Welcome to my Color Street Nails review!
If I told you that there was an MLM for nail products, you probably wouldn't believe me. But there is one, and it's not as bad as you think.
This is probably one of those most unique MLM's that we've reviewed here in Smart Affiliate Success, and we're here to show you what this company is all about.
This is Color Street Nails.
First of all, I must Congratulate you for taking your time to do your own research before buying into any "seemingly good" product.
That's the way to avoid scams and find the legitimate way to make money online!
Let me be completely transparent with you, I'm not associated with Color Street Nails in any form.
So, rest assured that I'm not here to pitch or sell anything to you.
Instead, I'm here to reveal what this program is all about and if you can make money from their program.
Color Street Nails Review Summary
Product Name: Color Street Nails
Founder: Fa Park
Product Type: Nail Art MLM
Price: $149 for Starter Kit
Best For: People who can market nail art products
Summary: Color Street Nails is a nail art MLM developed by Fa Park in 2013. They have a promising product that's marketable, however the income potential is quite low for this program. And you'll see what I mean in this article below.
Rating: 50/100
Recommended: No
More...
What is Color Street Nails?
Color Street Nails, or Color Street, is a MLM or multi-level marketing company located in New Jersey that sells nail fashion and accessories. In other words, they sell what people call nail art, or products you attach to your nails to make them look pretty.
The company was founded by Fa Park in 2007 and he created the company because he wanted a quick way for women to get done with their nails.
In addition to Color Street, he also owns other nail product companies called Incoco and Coconut Nail Art. These are not MLM companies but they sell the same products.
Color Street specializes in polish strips, making them a force to be reckoned with in the nail polish industry.
He expresses that there are endless possibilities to selling beauty brands, and that women can utilize the empowerment and support brought about by nail art.
Color Street Nails Product Line
As the name implies, Color Street provides nail art designs mixed with a blend of non-stop energy and wild colors from various cultures. Different shades are inspired from real-life scenes such as the Hollywood Kiss, Tokyo Lights, and New YSave workork Minute.
These are the product lines that Color Street markets:
Solid colors
Glitters
French manicure
Glitter designs
Nail art designs
Glitter-dipped
Fall collection
Sports collection
Valentine's Day collection
Their website mentions that Park's innovation is the reason behind the company's brilliant nails. The nail polish strips have a dry top, but are moist under so they don't break out easily when applied. Instead they last for days.
Does The Product Work?
Color Street Nails have had positive feedback, even from influencers, bloggers, and YouTubers. They were satisfied with the way the products work.
According to Yana Irbe, a popular Lifestyle YouTuber, she's never gotten into Color Street Nails until her friend gave her a pack of Tokyo Lights nail art and had her review it on the channel. The video of the review is featured at the bottom of this section.
Most common feedback for Color Street Nails are:
Handy when traveling
No strong scent (given that the designs are made with the same components as the nail polish)
No drying time
No curing time needed
Still good after 7 days (expected 10 days based on website)
Removable through acetone within 10 seconds
Nail designs work pretty well
No chipping
No fall off
Yana also observed that the nails still looked fresh and healthy after a week of application. While the designs fall off after 7 days, they still blend in with the nails. And the packs allow you to replenish the design to make it look good.
Here's the review from Yana Irbe:
How To Make Money with Color Street Nails?
There are two ways for you to make money from Color Street Nails' compensation plan:
Commissions from personal sales and rewards
Commissions from recruitment and team sales
How To Get Started With Color Street Nails?
If you join their MLM program, you're signing up as an Independent Stylist (which is the equivalent of distributor) and it's the lowest rank into their system.
You have to purchase a business kit starting with a value of $129. This already includes $250 worth of products, so you're already good to go to earn a solid profit.
Here's what's included in the starter kit:
10 full sets of nail strips
1 French, 2 Solid, 2 Glitter, 5 Design
72 Testers
40 remover pads (2 boxes)
100 Prep Pads (1 box)
2 Large Nail Files
2 Nail Buffers
6o Mini Files
50 Cuticle Sticks
Tote bag
Catalogs
Road to Success
Other Training Tools
Order Forms
Color Street Nails Compensation Plan
Their compensation plan is pretty straightforward, and I won't be going too much into the details.
From the video, here's what we could surmise from their compensation plan:
She basically starts out with people wondering how she's able to make money from just selling products worth $11 to $14, and she notes that there are 3 ways to make commissions from their program.
Retail Sales = 25% – 35% commissions (depending on your sales volume)
Earn free products = Earn 10% – 25% back in product credit (depending on sales volume) within a 60-day period. You can then resell these if you'd like
Build a team = Earn 3% – 6% of your downline's sales
This is your typical MLM compensation plan where you're rewarded for personal and team sales, and get promoted across the board when you recruit and sell enough products. This isn't that revolutionary, to be honest.
Color Street Nails Hosting Rewards
Just like other MLM companies we reviewed here, Color Street Nails also rewards their Independent Stylists for hosting parties. Stylists who want to host a party are given gorgeous nail strips through their generous Host program, which you'll find below:
Color Street Nails Ugly Truths Revealed!
#1. More Expensive Than Other Brands
While there aren't any negative feedback about their products (which is a good thing), I noticed that their products are way more expensive than the nail wraps found in WalMart.
Their products average at about $13 per pack, compared to the generic $6 per pack found in WalMart.
#2. Low Income Potential!
This is where it starts to go down for Color Street Nails. As much as they have a promising program, it doesn't really match up to our expectations.
Based on their latest income disclosure statement, their Independent Stylists earned at about $141 annually, or $11 monthly.
That puts you at below minimum wage, so this isn't really something to quit your day job over. At the Director level, you only start to earn what you're supposed to earn at minimum wage. So you'd have to be at the highest ranks to guarantee yourself an income that you can quit your day job over.
What I Like About Color Street Nails?
#1. Lots of Designs, Easy to Market
There are many things that I like about their product, and one of them is that they have a lot of designs to work with. This might make it easier for the stylists to market these products because of style availability.
However, I really wouldn't bet on this opportunity if you're looking for thousands of dollars per month.
Is Color Street Nails a Scam?
Color Street Nails is a legitimate MLM company that markets nail art and polish products. However, they're not a company that I want to work with if I am looking for passive income.
The biggest issue I have with their program is that the income potential is really low, and it doesn't really make sense to invest a lot of time and money into the program for little payoff.
How I Make a Living Online?
I'm not a fan of MLM, not because it's illegal or not profitable, but because of all the restrictions and the expensive costs involved.
Instead, Affiliate Marketing is my top recommended business model for anyone to make money online.
The reason is simple...
You don't have to recruit anyone to make money
You have the freedom to promote any products you want and not being restricted to only promote the products from one MLM company
It's Free to get started
In fact, with affiliate marketing...
I've personally created a 4-Figure Monthly Passive Income Stream and become financially independent at just 21 years old without any College degree or working experience!
Through my own hard work, I went from a broke restaurant waiter to living my dream laptop lifestyle in less than a year's time...
If you want to discover the secrets of how I did it at such a young age, click here!