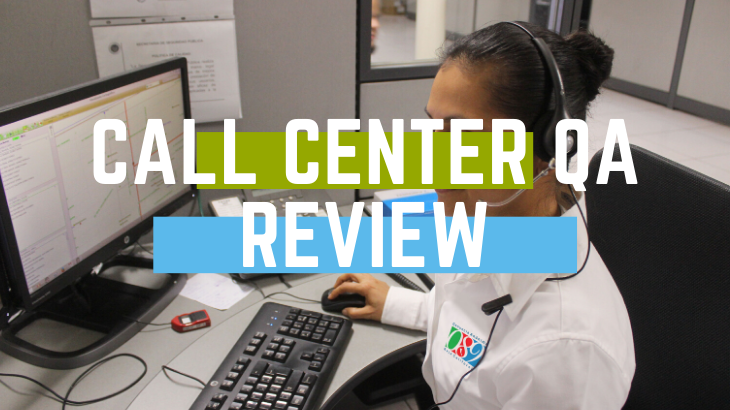 Is Call Center QA a Scam? Get Paid To Be a Mystery Shopper?
Welcome to my Call Center QA review!
So hear me out. This is an income opportunity that has you marketing as a mystery shopper but in reality, you're just getting yourself some list of "call center offices" to verify how well the agents of these offices are performing.
Simply put, you're pretending to be a shopper but getting paid to evaluate.
This is Call Center QA.
First of all, I must Congratulate you for taking your time to do your own research before buying into any "seemingly good" product.
That's the way to avoid scams and find the legitimate way to make money online!
Let me be completely transparent with you, I'm not associated with Call Center QA in any form.
So, rest assured that I'm not here to pitch or sell anything to you.
Instead, I'm here to reveal what this scheme is trying to fish you out of, and what you're actually getting.
Call Center QA Review Summary
Product Name: Call Center QA
Founder: Not disclosed
Product Type: Mystery Shopper Program
Price: Free to join
Best For: No one
Summary: Call Center QA hires you as a mystery shopper to evaluate their clients' call centers and other companies. But there's something fishy about their program. I don't want to recommend this program because they steal your information (allegedly) and you don't get paid for the calls. I'll explain their scheme below in this article.
Rating: 1/100
Recommended: No
More...
Call Center QA is a company that hires you as a telephone mystery shopper for their call-center clients to help them evaluate the call center agents.
Simply put, you're being asked to pose as a customer and call up one of their call center clients and go through the flow of the calls. Then you'll be asked to evaluate how the calls went.
This business model is legitimate, but we're not so sure about Call Center QA.
The company is located out of Boston, Massachusetts but there's something quite fishy about the program.
You see, their profile lists them as having only one employee as seen in the screen shot below.
There are no department contacts, no information about who their CEO is, and so on.
Doing a domain search also turns up nothing, as seen below. While this isn't something to be suspicious about if you're a sole entrepreneur, the fact that they're posing as a company means that they don't want to be found out for other reasons.
So if you're a company, why would you hide your information?
You're going to be hired as a QA Evaluator, where you conduct phone calls and pretend to be a normal shopper but you're actually evaluating calls.
Most of the calls you're making are to a business that offer a particular service, but sometimes they will also sell products.
When there are calls available, you will be notifed via email. Each call takes about 5 to 10 minutes to complete, and once it's done, you'll be asked to fill up an evaluation form. After submitting the form you'll be paid.
The Mystery Shoppers Professionals Association
So there's an association called Mystery Shoppers Professionals Association. This is the governing body that regulates companies that provide mystery shopping services.
They would be the ones in charge of establishing standards on how to carry out mystery shopping services.
So if you're a member of this association, you're pretty much a legitimate company. However, Call Center QA is not a member of this association so there's not much credibility behind them.
Call Center QA Requirements & Skills
This job doesn't necessarily have any requirements, nor do they require any experience in the field. But they do want you to be a good listener and have some attention to detail. You'll also need excellent writing skills to provide the evaluation for the calls.
You'll also have to be 18 years and older and live within the USA.
There's no landline needed, so you can call using your mobile phone or online phone call programs (such as Skype).
Call Center QA Application
If you meet the minimum requirements, you'll begin the application process. You'll be asked to download and fill up a form from their site and you'll be asked to give out your personal and demographic information.
Then you'll move on to the test call and evaluation. This is similar to what you will be doing 99% of the time, so think of it as some form of warm up.
They will provide you with what they expect out of you so you won't be heading into the test call blindly. You'll also be informed if you'll be accepted or not within a few days.
How Much Will You Be Paid?
All mystery shopping calls pay out $5, and these calls take around 5 to 10 minutes on average. And then another 5 minutes for completing the evaluation form.
Payments are made via PayPal once the evaluation is approved. The site it takes up to a week for payments to be processed but some are saying that it takes within 24 hours.
What About The Schedule?
The schedule is flexible since jobs come in at any given time. You'll be notified via email once jobs are available. Unlike any survey site, these jobs are not first-come, first-served so you can do them as long as they're still available.
However, you will need to call within business hours, so unless the company's from overseas, you can't call them during your day job.
Who's Call Center QA For?
Call Center QA is not going to be a full-time job so don't expect a full-time income too. It may be perfect for someone who wants to earn a few bucks here and there, but don't quit your day job for it.
Call Center QA Ugly Truths Revealed!
#1 No One Got Paid!
So I've read some negative reviews about their program and how no one got paid for submitting forms.
This comes in quite in contradiction with some of the positive reviews mentioned because a lot of them are consistently saying that the program has not paid them a single cent for doing the forms.
This would lead me to assume that the positive reviews are possibly fraudulent.
#2 No Added Information About Owners
I count this as a red flag because any company that doesn't reveal who their owners are is hiding something.
This means that they might be doing something fraudulent and that there's nothing of value they could ever provide you.
#3 Possible Fake Reviews
Going back to the first point, it's safe to assume that the reviews are fraudulent simply because they are not consistent.
It's easy to say that people are getting paid, but when negative reviews actually make more sense than the positive ones, I'm going to bet that there's something fishy about their positive reviews.
And it's easy to get fake reviews too. You can spend like $5 to buy these reviews and no one would be any wiser (unless it's us).
#4 They Steal Your Information!
Okay so get this. As it turns out, they're baiting you into thinking that you're making mystery shopping calls but in reality, you're getting fished for your personal information.
And this isn't coming from me, but from the evaluators of Call Center QA themselves.
Check out what they said:
What I Like About Call Center QA?
There's nothing I like about the program. On the surface, they look legitimate but there's just a lot of factors that make this not wanting to get into.
Is Call Center QA a Scam?
Call Center QA is probably a scam, but at this point I don't want to conclude that it is. People aren't spending any money to join the program, so they're not losing anything except valuable time.
However I can't recommend this as a source of income because the company doesn't pay you anything. You're getting fished for your contact information and that's about it.
This might be reason why it's a one-man operation because he's just concocted this brilliant scheme of farming for marketing leads.
How I Make a Living Online?
I've personally created a 4-Figure Monthly Passive Income Stream and become financially independent at just 21 years old without any College degree or working experience!
Through my own hard work, I went from a broke restaurant waiter to living my dream laptop lifestyle in less than a year's time...
If you want to discover the secrets of how I did it at such a young age, click here!