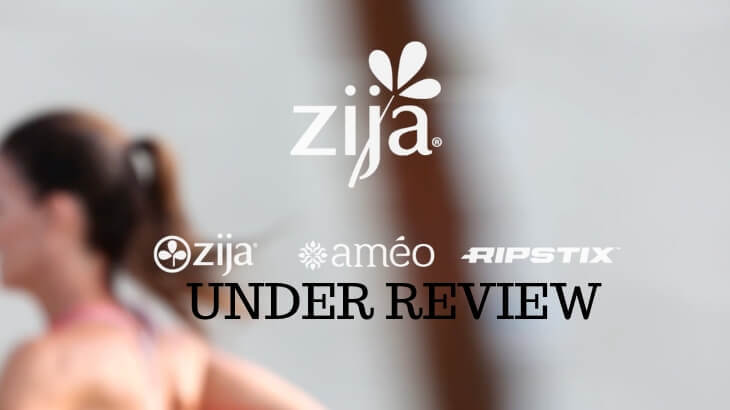 Is Zija International A Scam? The Superfood MLM Scheme EXPOSED!
Welcome to my Zija International review!
If someone invited you to take part in a superfood business opportunity, you probably got invited to Zija International, one of the oldest MLM companies in the industry.
First of all, I must Congratulate you for taking your time to do your own research before buying into any "seemingly good" product.
That's the way to avoid scams and find the legitimate way to make money online!
Let me be completely transparent with you, I'm not associated with Zija International in any form.
So, rest assured that I'm not here to pitch or sell anything to you.
Instead, I'm here to reveal what this superfood MLM company is all about and the business opportunity they provide to its customers.
The question remains: Is Zija International a scam?
Let's find out...
Zija International Review Summary
Product Name: Zija International
Founder: Kenneth E Brailsford
Product Type: Health and Wellness MLM
Price: $41.90 for membership fee + Distributor Kits (Price range from $330 to $1320 - OPTIONAL)
Best For: People who are capable of marketing superfood products.
Summary: Zija International is an established MLM company that markets health and wellness products, specifically Moringa-based products. But with their portfolio and compensation plan, I can't recommend this business opportunity to anyone. First, the startup costs are expensive. Second, the products are also expensive and in a competitive market. Lastly, you're still recruiting people to make it worth your while.
Rating: 50/100
Recommended: No
More...
What is Zija International?
Zija International is a multi-level marketing or MLM company founded by Kenneth E Brailsford in 2005 and have continued to operate up to this day.
What's also worth mentioning is that they are located right in Utah. This is because Utah is home to 13 other MLM companies like doTERRA (Pleasant Grove), Young Living (Lehi), Nature's Sunshine (also in Lehi), and Younique (also in Lehi) just to name a few.
Zija International Product Line
All of Zija's products fall under the health and wellness category of the MLM industry and each product contains a key ingredient.
This ingredient is known as Moringa (Moringa oleifera) or what's commonly known as a Drumstick Tree.
Moringa is known to be a powerful and nutritious superfood that's been around for thousands of years. It thrives in desert areas.
To make things better for Zija, there's a lot of research that shows its nutritional and health benefits.
Zija has 4 different product categories, each with its own line of products. These are:
Weight Management
Liquid Nutritional
Energy and Performance
Skin Care
Do The Products Work?
In my research, I found that a lot of people like the Zija International product line.
Now, I take all of these reviews with a grain of salt because MLM companies aren't quite known for their "sincere reviews".
However, it would be unfair of me to assume that these reviews are fake because I don't have any proof.
I would also like to point out that Zija International is not so completely honest with the Moringa plant.
Because I do my research to make sure I give out objective reviews, here's what they're not telling you.
It's true that Moringa is safe to consume, especially its leaves, fruit, and seed. However, the roots and the extracts are harmful.
The roots and the extracts may contain a substance that can cause paralysis or even death.
But I think it's safe to assume that the company does not use these parts because if they did, someone would've been seriously ill or would've died.
I'm Jerry!
I Created My Own 4-Figure Monthly Passive Income at just 21 Years Old!​
How To Make Money With Zija International?
Similar to most MLM compensation plans, Zija International provides its members with different ways to make money.
Retail sales
Commissions and bonuses
Incentives
I'll discuss more of these in the next few sections.
How To Get Started With Zija International?
Zija charges you a membership to join, and here's a breakdown of the different fees:
IR Enrollment Fee - $41.90
This includes the distributor kit, representative forms (for recruiting), and marketing brochures.
Then you also have your various distributor kits, which range anywhere between $330 to $1,320.
Zija International Compensation Plan
Zija's compensation plan comes in the form of a binary structure, which means that its members have two legs to fill out its organizations with other members they want to sponsor.
But before you get to enjoy the commissions and bonuses, members need to be dubbed as active and qualified.
To qualify for commissions, Zija members must recruit one active member on each of their left and right leg of their organization.
Members are dubbed as active if they subscribe to Zija's monthly autoship.
1. Retail Commissions
Zija offers retail commissions on all of their products equivalent to the difference between the wholesale cost and retail cost.
2. First Order Bonus
Sponsors get a bonus for members who make their first order.
3. Builder Bonus
The Builder Bonus pays out each time someone a member sponsors reaches the rank of Builder, which pays out one-time to the amount of $30.
4. Volume Order Rebate
The Volume Order Rebate is a commission that payouts in two forms: Personal Volume Order Rebate and Sponsor Volume Rebate.
The Personal Volume Order Rebate is given out as a 10% rebate for members who reach more than 250 PV in orders.
The Sponsor Volume Order applies to orders where members have sponsored other members and are given out a 10% rebate if the volume reaches more than 250 PV.
5.Binary Team Commissions
Binary Team Commissions are where Zija members make the most of their passive income.
By using the Binary Structure, members are paid out at a rate of 15% of their total organization's group volume. The team commission is paid out on a member's weaker leg, or the leg that earned less volume for any given month.
If you want to know more about their compensation plan in greater detail, check out this video:
Zija International Ugly Truths Revealed
#1 - Expensive Start-Up Costs
And just like any other health and wellness MLM company, Zija International is as expensive as it gets for just the start-up.
You're looking at a $40 membership fee just to get the products at wholesale, and then you're going to pick your way through different kits, which range anywhere between $199 to $1320.
On top of that, you also have to subscribe to the company's monthly auto-ship program, which can cause a financial strain on your part if you can't move all of the products you're getting every month.
#2 - Products Are Expensive Too
​
​
Let me illustrate this to you by picking out one of their distributor kits:
This one costs $330, and you're getting 6 different products. I am going to ignore the "$150 in savings" because that's probably an illusion of you just getting less than wholesale.
$330 divided by 6 products, you get around $55 per product on average, more or less. That's wholesale.
So much are you expected to price these at retail? Let's assume that you want to mark these up at 20% (because that's the amount of profit you want to earn).
At $55 wholesale, the retail price is $66 for each of these products. That's around $396 total in retail, and your gross profit if you sold the entire kit would be $66 (Retail price – Wholesale Price), or an $11 profit per.
Can you sell these products to customers? I am afraid not. Here's why.
I went to Amazon (who doesn't?), and I looked for other Moringa products.
What's stopping other people from buying Moringa supplements and products that's cheaper than Zija?
I mean, I can probably buy 2 to 3 bottles of Moringa capsules and I'd still have money left over compared to buying just one product from Zija.
#3 - It's About Recruitment
Most of your passive income would rely on how many people you recruit, which makes Zija not that any different from any other MLM company.
Now, without the presence of any income disclosure statement, it would be unfair to assume that people didn't make any money with Zija's business opportunities.
But I can safely assume that they probably made less money than anticipated because of point #2 (Products Are Expensive) and the market for Moringa products is super competitive.
Thanks to the Internet, I'm constantly getting at least 20 leads per day for my business without doing any cold-calling, hard-selling or recruiting.
And I've already achieved financial independence at just 21 years old earning 4-figure monthly passive income.
What I Like About Zija International?
#1 - They Have A Mobile App
Zija International has a CRM (Customer Relationship Management) mobile app that tracks information and provides their distributors with training materials, back office access, member enrollment, and the ability to order products.
The app also has other materials like lifestyle videos, recipes, and even personal development skills to help their distributors grow their business.
#2- You Can't Go Wrong With Moringa
Zija has the advantage of marketing Moringa products, which is an effective superfood with scientifically backed benefits.
This just means that Zija is using the right ingredient for their products, and they're on the right track for helping people live a healthier lifestyle.
Is Zija International A Scam?
Zija International is a well-established MLM company that's been around for 13 years. Being in the health and wellness niche of MLM, they secured their spot by marketing Moringa-based products.
However, with their product portfolio and comprehensive compensation plan, I cannot recommend Zija International to anyone if they want to earn money.
First, the start-up costs are expensive. You have a membership fee and then you have your distributor kits that cost at least $200.
Second, the products are expensive and in a very competitive market. There are different brands that are cheaper than what Zija sells their products for, and there doesn't seem to be anything to make them stand out from the rest of the crowd.
Lastly, you're still recruiting people to guarantee passive income. As much as anyone can make a decent profit off direct sales alone, the whole point of going into MLM is to secure passive income.
But for Zija, you need to recruit a lot of people to really make it worth your while.
How I Make A Living Online?
I'm not a fan of MLM, not because it's illegal or not profitable, but because of all the restrictions and the expensive costs involved.
Instead, Affiliate Marketing is my top recommended business model for anyone to make money online.
The reason is simple...
You don't have to recruit anyone to make money
You have the freedom to promote any products you want and not being restricted to only promote the products from one MLM company
It's Free to get started
In fact, with affiliate marketing...
I've personally created a 4-Figure Monthly Passive Income Stream and become financially independent at just 21 years old without any College degree or working experience!
Through my own hard work, I went from a broke restaurant waiter to living my dream laptop lifestyle in less than a year's time...
If you want to discover the secrets of how I did it at such a young age, click here!