1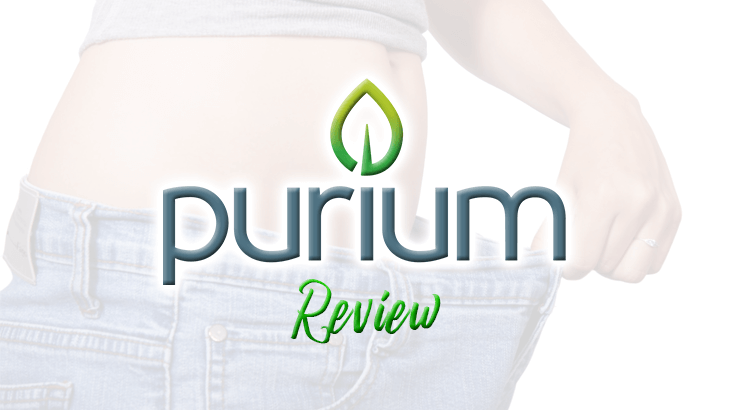 Is Purium a Scam? (The 10-Day Transformation Myth Exposed!)
Welcome to my Purium review!
Chances are, you've just been given a $50 gift card from a distributor of this company called Purium claiming that you can enjoy an immediate $50 discount using this gift card when you purchase products from Purium.
No matter how you came across Purium, I must Congratulate you for taking your time to do your own research before buying into any "seemingly good" product or business opportunity.
That's the way to avoid scams and find the legitimate way to make money online!
To be completely transparent with you, I'm not associated with Purium in any form.
So, rest assured that I'm not here to pitch any business opportunity or sell you anything in this review.
Instead, I'll be providing you with an unbiased 3rd party review revealing to you the ugly truths you need to know before you even consider joining Purium...
Purium Review Summary
Product Name: Purium
Founder: Founded by David Sandoval & Amy Venner in 2004
Product Type: Health & Wellness MLM Company (Focusing on weight loss)
Price: Minimum $199 to start + Monthly recurring autoship cost
Best For: People who are concerned about health and want to lose weight while making money at the same time
Summary: The good news is that Purium is a legit MLM business opportunity with a pretty unique recruitment method. Product-wise it may be legit as well but it's pretty subjective. And yes, it's possible for you to make money with Purium but the truth is that 99% of the people can't even make a profit with Purium. (I'll provide you with the evidence in the full review below!)
Rating: 37/100
Recommended: No
More...
What is Purium? (The Main Concept)
Purium is a health & wellness Multi-Level Marketing (MLM) company founded by David Sandoval in 2004.
They have a simple yet great mission...
"We want to help you eat better, age more gracefully and live longer."
To be honest, such missions are easier said than done.
Basically, Purium is all about combating the processed food pollution.
And in order for you to understand the whole picture, you should take a look at this animated video explaining David Sandoval's 10-Day Transformation program:
As you can see from the video, I'm sure you are aware of the processed food problem that we are all facing today.
Way too many foods today are not real. Many are just "food-like substances" or even genetically modified.
That's one of the main reasons causing many health problems, including allergies, autism, obesity, diabetes and even cancers in the modern world.
To solve this problem, David Sandoval, founder of Purium, created this "10-Day Transformation Plan", which is their flagship product.
The 10-Day Transformation Plan
They claim that:
It's the fastest, healthiest and simplest weight loss program on the planet
You can see results from Day 1
You can lose 5 to 20 pounds of fat in just 10 days time
You can even build muscles without excercising
To be honest, these claims are too good to be true in my opinion.
But let's take a look at how it really works...
The very first thing you need to do is to take the Purium Power Shake which is loaded with nutrients
2 hours later, you'll take the patented 100% vegan amino protein tablets. This is the thing that they claimed to help you build muscles without exercising.
Without excess calories from processed foods, your body is forced to burn fat and according to them, this can help you release lots of chemicals & toxins stored in your fat. This is what they called the "Full body detox".
To get rid of the toxins completely, that's why they've prepared a range of nutritional products within the package to flush the toxins out of your body.
Everything sounds pretty convincing from their explanation and pitching.
But there are a few problems:
This 10-Day package costs $249 which is considered pretty expensive in my opinion
The effectiveness is pretty subjective
Many people can't complete the 10-Day plan because of the side effects, the taste or other issues
Most importantly, it is not backed by any clinical research
I have to say, the only way to find out if this 10-Day Transformation Plan works is by trying out yourself.
I'm Jerry!
I Created My Own 4-Figure Monthly Passive Income at just 21 Years Old!​
Purium Product Line
10-Day Transformation package is their flagship product but it's definitely not the only product.
In fact, just like many other MLM companies such as Melaleuca and Essante Organics, Purium has also created hundreds of products.
Let me just list down the main categories to give you some idea:
Weight Loss - A series of shakes, supplements, and meal replacements, some of which are included in the 10-Day Transformation Program
Cleansing - Supplements designed to help our body get rid of wastes and toxins
Performance - Shakes and supplements designed for athletes to enhance performance
Family - A line primarily composed of meals and products designed for children's health
Rejuvenate - This line of products is designed to help repair and rejuvenate our different body parts, such as heart, joints, hair, skin, injury, etc.
Now, after understanding Purium's products, let's take a look at their business opportunity which is what many people are interested in...
How to Make Money with Purium?
Just like any other MLM company, the 2 main ways for you to make money with Purium are:
Selling Purium products and earn retail commissions
Recruiting people and building downline teams to earn various bonuses and commissions
But the way to recruit people in Purium is quite different from most MLM companies.
I'll explain that in a moment but let's first understand how to get started with Purium...
How to Get Started with Purium?
To join Purium as a distributor, you need to purchase one of the enrollment packs.
There are 2 enrollment pack options...
(1) Launch Pack ($199-$500)
Launch Pack consists of:
Purium Brand Partner Starter Kit (Essential marketing & training materials)
Online back office with mobile App
The Green Foods Bible (A book by David Sandoval)
Unlimited $50 Gift Cards for 1 year
There are 3 pricing options for this launch pack:
The regular price of this pack is $199 if you don't want to purchase any products
The price of this pack will drop to $99 if you purchase $250 worth of products at the same time (Total = $99 + $250 = $349)
This pack is FREE if you purchase $500 worth of products upon signing up
In other words, they're encouraging you to buy more of their products to get started.
(2) Basic Pack ($49)
The basic pack only consists of the electronic starter kit without any product.
Apart from this upfront cost upon joining, you're also required to purchase a minimum of 50 unit volume worth of products every month in order for you to stay active to receive any commissions you may earn.
This is equivalent to another $65/month expenditure.
Of course, if you're able to hit certain sales volume, this requirement is waived.
Purium Compensation Plan
There are quite a number of ways you can get paid from Purium's compensation plan:
Retail Commission - This is the most straightforward payout. Basically, you earn 15% to 45% commission off your retail sales depending on your rank.
Unilevel Commission - A percentage commission based on your downline teams' sales volume. Unilevel commission is paid down to 8 levels deep. (This is basically all about recruiting and building downline teams)
Recruitment Commission - Commissions earned when your referrals purchase their enrollment packs
First Order Bonus - As its name suggests, this is the commissions earned when your referrals or retail customers make their first order (This pays 4 levels deep)
Infinity Bonus - Unilevel commissions stop at 8th level. But once you hit a certain rank and beyond, you can qualify for this infinity bonus which basically means that you can earn commissions down infinity levels deep. (Sounds appealing but extremely hard to achieve the rank)
Matching Bonus - Once you hit Diamond rank and above and you managed to help your downlines achieve Diamond as well, you'll earn a Matching Bonus from what they earn to 4 levels deep.
Rank Achievement Bonus - Additional cash bonus paid to you when you achieve certain ranks
Lifestyle Bonus - This is the highest level bonus commission paid to the top leaders in the company up to $10,000 bonus per month.
Realistically, only a few of the commissions are relevant to most people as very few people can achieve the rank to qualify for those high-end commissions like Infinity Bonus, Matching Bonus and Lifestyle Bonus.
Anyway, this is just a very brief explanation as you know MLM compensation plans are always very complicated.
So, if you're interested to find out the details, check out this video explanation below:
Purium Ugly Truths Revealed!
1. Overpriced Products
Let's just focus on their flagship product, the 10-Day Transformation Plan...
You're spending $249 for a package which only lasts you 10 days.
And the results is not even guaranteed as it really depends on how your body react to it and how you use the products.
If it works for you, congratulations! You may feel $249 is worthwhile but it's definitely not for everyone.
No matter what, $249 for a 10-Day package is too expensive in my opinion as there are much better nutritional supplements out there like Usana.
2. Expensive Startup Cost
Not just the products, the startup cost for this business is pretty steep as well.
Although you can start as low as $49 for the Basic Pack, but I really doubt you can make it big with just investing $49 without any products.
Your upline will definitely encourage you to purchase $500 worth of products and get the Launch Pack for Free.
But I believe $500 can be a huge financial burden for many people who want to make money.
P.S. This program that has enabled me to generate a 4-Figure Monthly Passive Income at just 21 years old is FREE to get started and only cost $49/month fee to go full-time!
3. Questionable Products
Like I've mentioned, the truth is that the validity of the 10-Day Transformation is not backed up by any clinical research.
No independent studies have confirmed any of the claims made by Purium Health about its program.
The effectiveness of the products is really subjective.
And the worst part is that you're paying $249 for this.
4. Side Effects
Apart from the subjectivity of the products, many people have also reported side effects like nausea, bloating, diarrhea, high blood pressure, headaches, tiredness, and allergic reactions.
Additionally, some people complained about the taste of the products.
Once again, the effectiveness of the product really varies and it depend on a lot of factors.
5. Extremely Low Earning Potential
This is the most crucial stuff you need to pay attention to...
Take a look at Purium's income disclosure statment:
This income disclosure statement was from 2015 but I couldn't find any updated version.
As you can see, more than 99% of all distributors has an average annual income of less than $2,400. That's less than $200/month.
But that's only for a small group of people.
77% earned an average of $5.79/year.
And according to their reporting, the average annual income for all distributors in 2015 was $300.54.
What a pathetic amount?!
Yes, it's true that there are still people getting rich with Purium. But most MLMs are the same. That only represents an extremely small group of people.
Majority of the people who join such MLMs failed!
The evidence is right in front of you.
Thanks to the Internet, I'm constantly getting at least 20 leads per day for my business without doing any cold-calling, hard-selling or recruiting.
And I've already achieved financial independence at just 21 years old earning 4-figure monthly passive income.
What's Good About Purium?
1. Unique Recruitment Method
Purium employs a recruitment method called the "Gift Card Marketing System".
This is how it works:
Members purchase these $50 gift cards (Distributors can get 1 year of unlimited gift cards if they sign up for the Launch Pack when they join)
They give them out to their friends, family members or anyone interested
When these people purchase a minimum $75 worth of Purium products, they can redeem this $50 gift card to get a discount.
At the same time, distributors who gave them the gift cards will earn a commission from the order
This is a really unique way of selling and recruiting. It's actually much better than the traditional way of hosting parties and recruiting your friends face-to-face.
I would say this is a much better strategy as your friendships and relationships won't be at risk.
2. Satisfied Customers
From my research, I found quite a number of satisfied customers who enjoy using Purium's products:
So, I believe Purium's products work.
But it's just not for everyone.
3. 60-day Unconditional Money-Back Guarantee
Lastly, there's a 60-day refund period for all of their products except the business builder packs.
So, if you're really interested to try out their 10-Day Transformation Plan, you're backed by their 60-day refund policy if it doesn't work out or something bad happens.
No, it's pretty obvious that Purium is not a scam, nor is it a pyramid scheme.
I love the fact that they're not relying on traditional recruiting. Instead, you'll be giving out gift cards as the way to promote this business should you choose to join them.
But I will definitely NOT recommend Purium as a business opportunity for you to make money due to the extremely low earning potential.
I've shown you the proof. Less than 1% of the people are actually making decent living from Purium.
Most people simply spend a lot more than they could earn, if any.
How I Make a Living Online...
I'm not a fan of MLM, not because it's illegal or not profitable, but because of all the restrictions and the expensive costs involved.
Instead, Affiliate Marketing is my top recommended business model for anyone to make money online.
The reason is simple...
You don't have to recruit anyone to make money
You have the freedom to promote any products you want and not being restricted to only promote the products from one MLM company
It's Free to get started
In fact, with affiliate marketing...
I've personally created a 4-Figure Monthly Passive Income Stream and become financially independent at just 21 years old without any College degree or working experience!
Through my own hard work, I went from a broke restaurant waiter to living my dream laptop lifestyle in less than a year's time...
If you want to discover the secrets of how I did it at such a young age, click here!