2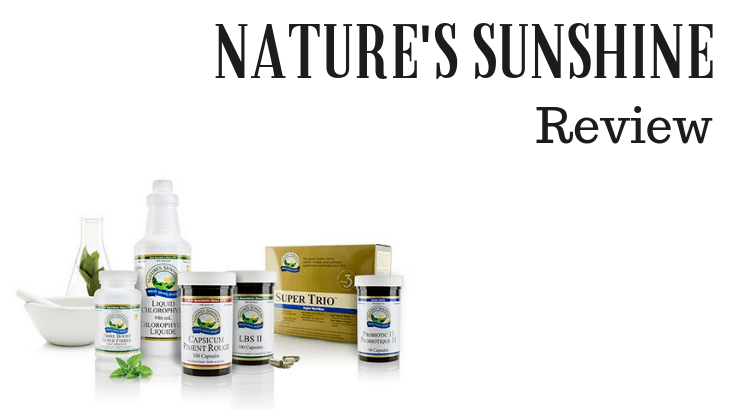 Is Nature's Sunshine a Scam? Another MLM Scheme UNCOVERED!
Welcome to my Nature's Sunshine review!
At some point, someone close to you like a family member or friend might have tried to recruit you into a "business opportunity" that involved selling natural health supplements.
He or she may have tried to bring you into Nature's Sunshine, which is one of the oldest MLM companies in the industry.
First of all, I must Congratulate you for taking your time to do your own research before buying into any "seemingly good" product.
That's the way to avoid scams and find the legitimate way to make money online!
Let me be completely transparent with you, I'm not associated with Nature's Sunshine in any form.
So, rest assured that I'm not here to pitch or sell anything to you.
Instead, I'm here to reveal what's behind Nature's Sunshine curtain and I'm going to look at their products and compensation plan.
The real question here is this: Is Nature's Sunshine a scam?
Let's find out!
Nature's Sunshine Review Summary
Product Name: Nature's Sunshine
Founder: Gene and Kristine Hughes
Product Type: MLM (Natural Health Supplements and Products)
Price: $40-one time joining fee (waived after purchasing products of the same amount) + Optional costs ($549 for IN.FORM Coach certificate + $399 various online certification programs)
Best For: People are familiar with the health and wellness industry and have run a retail operation of sorts within the same industry.
Summary: Nature's Sunshine is a legitimate company that provides legitimate business opportunities. They've been in the MLM industry for 40 years, and they're known for making high quality products. However, their lack of transparency with their compensation plan and income disclosure statement does not give me the confidence to recommend this program to anyone.
Rating: 40/100
Recommended: No
More...
What is Nature's Sunshine?
Nature's Sunshine is probably one of the oldest multi-level marketing companies out under the health and wellness niche.
This company was founded back in 1972 by Gene and Kristine Hughes, who were inspired to start this family business because they wanted to provide solutions to health problems. '
Out of their ambition, they were one of the first companies to encapsulate herbs to deliver their health benefits, as opposed to eating them.
Their innovation towards encapsulating herbal ingredients was the inspiration towards a more powerful movement in the nutritional supplement market.
To ensure the quality of their products and the research behind them, they created the Hughes Center for Research and Innovation, ran by a team of scientists, medical professionals, and biological research techs.
Nature's Sunshine Product Line
Where do I even begin with their product line?
Overall, they have 10 product categories with over 600 products under them. That's a long list for me to make, so instead, I decided to list down their major product categories:
Energy Vitamins
Herbs
Essential Oils
Enzymes
Brain Health
Digestion
Body Cleansing Solutions
Antioxidants
Amino Acids
Personal Care
Vitamins
Weight Loss
As you noticed, they each address a particular system of our bodies and are guaranteed to be made from natural ingredients.
Here are their top-selling products to date:
Paw Paw Cell-Reg™ (180 caps): Helps boost immune system
Dieter's Cleanse (14 Day): Cleanses the body in 14 days
Food Enzymes (120 caps): Boosts the body's ability to digest proteins, carbohydrates, and fats
Heroes Probiotic Power (90 Chewable Tablets): Probiotic tablets for children
Liquid Cleanse (16 fl. oz.): Supports intestinal, bowel, and liver health
Love and Peas (675 g): Packed with 20 grams of vegetable protein and 75% of the daily value of 18 Vitamins and Minerals
Mind-Max (90 caps): Packed with powerful herbs to give your brain a boost
Para Cleanse (10 Day): Cleanses and detoxifies the body in 10 days
Probiotic Eleven® (90 caps): Helps maintain intestinal health through healthy probiotics
Silver Shield w/Aqua Sol (18 ppm) (4 fl. oz.): Boosts the immune system
Tiao He® Cleanse (15 Day): Helps improve intestinal system and promotes regular bowel movement
Do The Products Work?
When you look at their ingredient list, it's difficult to compare their products directly to others. They aren't exactly doing anything special with their products, and a lot of brands have the exact same ingredients as they do.
At the same time, it's also hard to pinpoint how many ingredients in their products are beneficial. As far as I am concerned, this is how Nature's Sunshine and other health and wellness niches do so well. People buy the products based on the hype and not the facts.
As I did my research, it's easy to assume that most of the users are pretty much happy with their products.
Their business opportunity, however, will be another story to tell, and I'll get to that in the succeeding paragraphs.
I'm Jerry!
I Created My Own 4-Figure Monthly Passive Income at just 21 Years Old!​
How to Make Money with Nature's Sunshine?
Nature's Sunshine is still an MLM business at heart, and their business opportunity provides their customers with two ways of earning money:
Recruiting people
Selling their products at retail price and earning commissions
They also rely on marketing their opportunities via:
Word of mouth
Social media
How to get started with Nature's Sunshine?
It only costs you $40 to join Nature's Sunshine, and this is waived once you buy $40 worth of products. That's pretty much inexpensive compared to other MLM companies like Younique, Kyani, or Youngevity.
To supplement their members, they also provide the following (optional) programs:
IN.FORM Coach certificate: will cost you $549 to attend and get the certificate after attending the training.
Training online: there is a similar certification program online, going for $399.
Nature's Sunshine Compensation Plan
Now on to the compensation plan. There are two plans within their MLM business opportunity: Classic and Legacy (which was introduced in 2006).
The Classic Plan is recommended for people who:
Just want to be a distributor for NSP
Want to be a part- or full-time health consultant for NSP
Desire to manage a health and supplement shop
The Legacy Plan is recommended for people who:
Wish to sponsor others as NSP members and create a network
Plan to be an NSP customer
The major differences, however, lie in the Smart Start bonus, the unilevel residual commissions, distributor membership rank qualification criteria, and rebates offered on distributor's own product purchases.
Unilevel Commissions
Nature's Sunshine pays out residual commissions via a unilevel compensation structure.
A unilevel compensation structure places the distributor at the top of the team with every personally recruited distributor placed directly under them. These are referred to as level 1 distributors.
If any of level 1 distributors recruit distributors of their own, they're placed on level 2 on the original distributors' uni-level team. If any level 2 distributors recruit new distributors, they are placed on level 3, and so on and so forth.
These commissions are paid on as a percentage of sales volume generated by distributors in a distributor's uni-level team.
The percentage, combined with how many levels a distributor is paid out on, is determined by the distributor's membership ship rank.
1. Classic:
Distributors can qualify beyond the 5th level at the Global Elite level if they have "100 International Managers" in their downline.
No other specifics are provided on the percentage beyond level 5.
2. Legacy:
In order to qualify for commissions beyond level 6 at the Global Elite rank, distributors must have at least "100 international managers" in their downline.
Distributor Membership Ranks
There are 11 distributor membership ranks within both of Nature's Sunshine compensation plans. The lowest one being a Member and the highest one being a Global Elite.
Check out their comprehensive compensation plan in complete detail here.
Distributor Purchase Rebates
Nature's Sunshine also offers rebates on a distributor's own orders. The rate of the rebate depends on how much product a distributor orders (calculated by QV or qualifying volume)
1. Classic Plan:
0-99 QV order – no rebate
100-299 QV order = 10%
300-599 QV order = 12%
600-999 QV order = 18%
1000-2999 QV order = 27%
3000+ QV order = 30%
2. Legacy:
0-99 QV = 0%
100-499 QV = 10%
500-999 QV = 15%
1000+ QV – 20%
One different to note between these two plans' rebates is that the Classic plan extends the rebate beyond 1000QV at a higher rate than Legacy Plan.
This roughly equates to maximum rebates of 30% on personal purchases at 3000QV in Classic compared to 20% rebates on any order above 1000QV in Legacy.
Smart Start Bonus
The Smart Start Bonus is available to newly recruit distributor orders that generate at least 100QV.
Classic Plan distributors earn "up to 30%" on these first orders, with their direct manager or higher uplines earning a 10% commission. Two additional managers or higher ranked upline levels are paid a 5% bonus.
The Legacy Plan raises the recruiting distributor's commission to "up to 40%" with the upline commissions being the same as the Classic Plan's rates.
There are no qualification criteria on how the "up to 30%/40" are paid to the recruiting distributor provided in the Nature's Sunshine compensation plan.
Sadly, Smart Start Bonus only applies to US distributors and orders placed by new US distributors.
Note that the Smart Start Bonus is only made available to US distributors and orders placed by new US distributors.
Thanks to the Internet, I'm constantly getting at least 20 leads per day for my business without doing any cold-calling, hard-selling or recruiting.
And I've already achieved financial independence at just 21 years old earning 4-figure monthly passive income.
Additional Bonuses
Additional bonuses are offered in both Classic and Legacy Compensation. The additional bonus is paid out according to a distributor's membership rank:
Regional – $250
Divisional – $400
Senior Divisional – $550
National – $700
Senior National – $850
Global Elite – $1000
Meanwhile, here are comprehensive videos explaining both their Classic and Legacy compensation plans:
Classic Compensation Plan:
Legacy Compensation Plan:
Nature's Sunshine Ugly Truths Revealed
#1 - Lack of Transparency
Their lack of transparency is a bit of a disadvantage, and an older company like Nature's Sunshine should've already known better.
It's difficult to locate more specific information about their compensation plan without having to rely on other people's reviews about the company.
Their compensation plan is decent enough, so why aren't they being more transparent about it?
#2 - No Income Disclosure Statement
Speaking of transparency, Nature's Sunshine doesn't have any income disclosure statement made available. Again, for a company that's been around for decades, you'd expect them to be a little more transparent.
Income disclosure statements allow me, or any potential recruit, to see just how much their distributors are earning. This is more of a marketing tactic than anything else.
Sadly, I couldn't find any income disclosure statement so I cannot conclude let alone assume how well their distributors are doing financially.
#3 - Commission and Rebate Requirements Are Difficult
In order for distributors to qualify for rebates and commissions from a downline, they need to either purchase or resell $100 in products monthly. When sales are slow, this can affect their bottom line.
If distributors are relying on Nature's Sunshine as their regular income, then they're at risk for financial hardships if they don't build an extensive network and downline.
If you want a document substantiating this claim, check their Statement of Average Gross Compensation Paid.
While it doesn't give me an idea on how much their distributors are earning monthly or annually, the document does show how much commission is paid out to each level.
81.11% of their active distributors belong to the non-manager rank, which I would assume to be just a distributor without any downline.
As a retailer alone (non-manager), they earned $311.79 in annualized commissions, averaging at $25.98 per month. Their Manager rank earned $3,245.70 in annualized commissions at a monthly average of $270.48.
You can actually see the disparity between each rank and how much commissions are paid per rank, and a $25.98 average monthly commission doesn't really impress me or anyone.
If you are relying on the business opportunity as a regular income, this can be a financial hardship without an extensive network and downline.
At this point, commissions earned from affiliate marketing are higher, and people are better off with other means of making money online.
#4 - They Ran Into Legal Issues
The company ran into legal trouble way back in 2009. The SEC charged Nature's Sunshine Products with bribing officials in Brazil with over a million dollars to import unregistered nutritional products into the country between 2000 and 2001.
The allegations stated that Nature's Sunshine Products falsified accounting books to hide their illegal payments and the SEC stated that NSP violated the Foreign Corrupt Practices Act.
As a result of this legal issue, sales in Brazil fell dramatically. In an effort to solve this problem, Nature's Sunshine allegedly doled out undocumented cash and recorded them in their books as "importation advances"
What I Like About Nature's Sunshine?
#1 - NSP Provides Great Support and Tools
Nature's Sunshine uses different direct sale and multi-level marketing techniques to recruit distributors and sell their products.
The company is known for providing tremendous support to their independent distributors by providing them with free monthly webinars and two yearly conferences that provide product education and business guidance.
Distributors also get access to a members-only community online as well as personalized and professional websites for their businesses.
#2 - Great Product Quality Control
Nature's Sunshine Products go through rigorous quality control testing for its supplements. The products are certified by the third-party nonprofit organization NSF International, which provides strict quality control standards for manufacturers.
The products are not FDA-approved but they do comply with standards and regulations set forth for dietary supplements. These products are clearly labeled and are affordable.
Is Nature's Sunshine a Scam?
Nature's Sunshine is a legitimate company with a solid business opportunity. Their top-level management is strong, the products are high quality, and their compensation plan appears to be lucrative.
But their lack of transparency, specifically with their compensation plan and their lack of income disclosure statements, is troubling. I would like to think of these two as a company's primary marketing ploy to reel in more distributors.
I cannot make any assumption of how well their distributors are doing financially, and it would be unfair of me to do so without any substantial evidence to back it.
Their products have few negative complaints and the company has been in the health and wellness/MLM industry for the last 40 years.
Will it be worth your time and money to invest in their business opportunity? Without an income disclosure statement, I can't answer that question for you nor can I recommend to pursue their business opportunity.
Without a clear idea on how much any distributor is earning at any level, there's not much for me to go on.
How I Make A Living Online?
I'm not a fan of MLM, not because it's illegal or not profitable, but because of all the restrictions and the expensive costs involved.
Instead, Affiliate Marketing is my top recommended business model for anyone to make money online.
The reason is simple...
You don't have to recruit anyone to make money
You have the freedom to promote any products you want and not being restricted to only promote the products from one MLM company
It's Free to get started
In fact, with affiliate marketing...
I've personally created a 4-Figure Monthly Passive Income Stream and become financially independent at just 21 years old without any College degree or working experience!
Through my own hard work, I went from a broke restaurant waiter to living my dream laptop lifestyle in less than a year's time...
If you want to discover the secrets of how I did it at such a young age, click here!