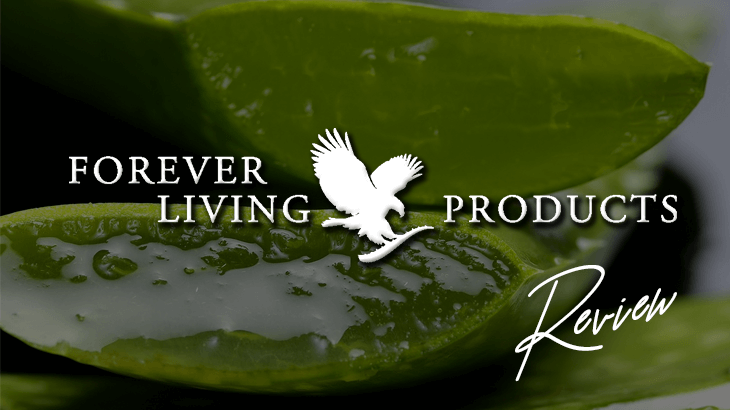 Forever Living Products Review (Free MLM, Are you Serious?)
Welcome to my Forever Living Products review!
Chances are, someone has just shared with you this "amazing aloe vera company" called Forever Living where you can gain both health & wealth.
No matter how you came across this company, I must Congratulate you for taking your time to do your own research before buying into any "seemingly good" product or business opportunity.
That's the way to avoid scams and find the legitimate way to make money online!
To be completely transparent with you, I'm not associated with Forever Living in any form.
So, rest assure that I'm not here to pitch or sell anything to you.
Instead, I've reviewed hundreds of make money opportunities on my site. I'm here to provide you with an unbiased 3rd party review and reveal to you the necessary facts you need to know before taking part in this business.
Is Forever Living a scam? Or is it a pyramid scheme? Is this a good money making opportunity?
Here's the truth...
Forever Living Products Review Summary
Product Name: Forever Living Products International (FLPI or FLP)
Founder: Founded by Rex Maughan & Carl Jensen in 1978
Product Type: Health & Wellness MLM Company (Focusing on Aloe Vera)
Price: Free to get started (but pretty expensive monthly costs)
Best For: People who are good at networking & recruiting
Summary: The good news is that Forever Living is a legit MLM business and you can make real money if done right. Product-wise, they have quality aloe vera-based products because they have their own farms. However, the main problem with Forever Living still evolves around recruiting and the low success rate.
Rating: 45/100
Recommended: No
More...
Forever Living is an Arizona-based health & wellness Multi-Level Marketing (MLM) company selling aloe vera-based products.
This include aloe vera-based drinks, bee-derived cosmetics, nutritional supplements and personal care products.
Rex Maughan, founder of Forever Living, was impressed by the healing power and health benefits of aloe vera, so he founded Forever Living to produce a whole nutritional product line based around aloe vera.
In fact, most of the Forever Living products are based on Aloe Vera which is a natural plant with great healing attributes.
Some of the things Aloe Vera can do include:
Weight loss
Boost energy
Heals skin burns
Helps in digestion
Overall, aloe vera is regarded as a potent healing product that has anti-aging, antiseptic, and anti-inflammatory properties due to the proven health benefits derived from the gel found inside the leaf of the plant.
Some Background Info...
Forever Living acquired the company "Aloe Vera of America" in the 1990s and built their own aloe vera farms in Texas & Dominican Republic.
Today, they are the largest grower, manufacturer and distributor of aloe vera products in the world.
Forever Living Product Line
So here are some of the main product categories they have:
Bee Products - Honey and some supplements derived from bee
Drinks - Various types of energy drinks and their most popular products Aloe Vera Gel & Aloe Vera Juice
Essential Oils - For some reason this category doesn't seem to have any relationship with Aloe Vera. Just the typical essential oils like peppermint, lemon & lavender (For best Essential Oils, refer to Young Living and/or doTERRA)
Accessories - Gifts, bottles, shaker, diffuser, bags, etc...
Nutrition - Various types of supplements and shakes
Personal Care - Shampoo, bath gel, toothpaste, soap, lotion, etc. (All infused with aloe vera / aloe vera extract)
Skincare - Aloe vera cleanser, exfoliator, firming serum, mask, eye cream, etc...
Weight Management - Protein bar, protein powder, supplements, shakes, etc..
There are actually very few negative reviews on their drinks and skincare products.
Most of the complaints are about the price, and the taste of the drinks.
To be honest, the effectiveness of the products is really subjective. Some had really great experience while some don't feel anything at all.
But the worst part is that there are also some people experienced side effects from using Forever Living products which I'll explain more in just a moment.
But I guess these are all very normal for a health & wellness company, right?
I'm Jerry!
I Created My Own 4-Figure Monthly Passive Income at just 21 Years Old!​
How to Make Money with Forever Living?
Just like any other MLM companies, there are 2 main ways you can make money with Forever Living:
Sell their products and earn retail commissions
Recruit people and build your downline teams to qualify for various bonuses and incentives
But before you even qualify for the commissions, we need to first understand how to join and get started...
How to Get Started with Forever Living?
Unlike many other companies like this, Forever Living has NO membership fees or joining fees to get started.
To be honest, this is unheard of in the MLM industry so I was really surprised when I found out about it.
Basically, you can go on to Forever Living website and join them by completing the online application.
The very first thing you'll see is a list of recommended product packages for you to purchase:
But the interesting thing is that there's a button at the bottom for you to "continue without purchase".
For the rest of the application, you simply need to fill up your personal information and most importantly the ID of the person who recommend you to this business.
After all, this is a MLM business. You can join them without a sponsor.
If you don't have any sponsor, they'll assign on for you based on your location.
The joining part is pretty simple but the more complicated part comes after you join when you want to start selling and making money.
Although it's free for you to join Forever Living, it's not free if you want to be "wholesale qualified" and sell their products to make money.
The only thing you can do as a free member is to purchase their products at a discounted price.
To become an active member and qualify for commission, here's what you need to do:
Purchase 2 Case Credits worth of products (1 Case Credit is equivalent to about $140)
Get 4 Personal Case Credits per month and 1 of those MUST be purchase by you (In other words, your monthly expenditure for Forever Living business is at least $140/month)
Forever Living Compensation Plan
Just like any other MLM company, Forever Living has numerous ranks, bonuses and incentives for their compensation plan.
I won't go into the details but Forever Living generally relies on 2 main ways of marketing:
Use & Share Marketing - Use products yourself and share experience with others
Compounding Effort - Scale your earnings by sponsoring others into this business (recruiting)
Watch the video below for full explanation of Forever Living's complicated compensation plan:
Forever Living Ugly Truths Revealed!
1. Inappropriate Marketing Tactics
This is a pretty common problem not just for Forever Living, but many other health & wellness MLMs as well.
There will always be distributors who like to give false health claims like...
"These aloe vera products can treat many diseases and health issues, including..."
The truth is that NONE of these are backed by FDA and there's no clinical trials or studies to support their claims.
And this has resulted in Forever Living facing heavy scrutiny and some legal actions in a few locations due to unsubstantiated medical claims.
Take a look at this Forever Living complaint:
This actually shows numerous problems:
The products don't work for this person and they make her condition worse
They are overpriced
That particular distributor made false health claims (i.e. treat eczema!)
2. Side Effects
Like I've mentioned earlier on, whether the products work is subjective.
But the worst thing is that some people have reported experiencing stomach pain, cramps, and diarrhea when consuming aloe vera in its oral latex form.
Also, orally-ingested aloe vera might cause blood glucose levels to drop.
So if you take medications for diabetes that lower your blood glucose levels, please proceed with caution. It's best to consult your doctor before trying any supplement, even if they claim to be all-natural.
Other possible Forever Living products' side effects include allergic reactions, bloating, gas, stomach upset and nausea.
3. Not Transparent
Another serious problem for Forever Living is that it does not have an income disclosure statement.
Income disclosure statement is necessary for MLM companies to officially disclose the income potential of their existing members.
That's the document where we will often find the ugly truths about MLM businesses - Most people failed to even make a profit!
4. Recruitment Heavy
Although some people said that Forever Living has less emphasis on recruitment but the truth is that it is still a typical network marketing company.
Most money are still made from recruiting and building your downline teams.
For example, you'll be asked to create a list of your friends and family members and sell them either the product or the business opportunity.
Another thing you'll be doing is this "Forever Living Business Launch".
Basically, it's just the "home party" most traditional MLM are all doing.
Thanks to the Internet, I'm constantly getting at least 20 leads per day for my business without doing any cold-calling, hard-selling or recruiting.
And I've already achieved financial independence at just 21 years old earning 4-figure monthly passive income.
What I Like About Forever Living...
1. Free to Start?!
Yea, one major benefit of Forever Living is that they don't have any sign up cost.
You can sign up directly as a free member as long as you have a sponsor.
But like I've explained earlier on, the free membership doesn't allow you to do much.
In order for you to qualify for commission, you have to purchase around $280 worth of products and continue paying around $140 per month to stay active.
So, don't be misled by the "no signup fee" illusion. There are still major costs involved in this business.
Nevertheless, Forever Living really stands out from the crowd by having no signup fee.
2. Own Farms
Just like Young Living has their own farms to produce their own Essential Oils, Forever Living also has their own aloe vera farms.
The good thing about having their own farms is that they don't have to rely on 3rd party vendors to supply the ingredient.
Relying on 3rd party for such important process is pretty risky if anything goes wrong.
So, having their own farms can ensure the quality of their products to be at least above a certain standard.
For your information, Forever Living's aloe vera farms are located at Texas and Dominican Republic.
They claim that they have over 6,500 acres of farm lands which is the largest aloe vera farm in the world.
3. 60-Day Money-Back Guarantee
This is pretty self-explanatory.
All Forever Living products are backed by a 60-day refund period.
4. Reliable Company
Last but not least, there are 2 evidence indicating that Forever Living is a reliable company:
They were founded back in 1978 which is already in business for more than 40 years
They are a member of the Direct Selling Association (DSA) which further confirms that it is a truly legitimate direct selling company.
Is Forever Living a Scam?
No, Forever Living is NOT a scam.
Anyone who told you it's a scam are probably those who have failed in the past or those who simply want to sell you other stuff.
From a product perspective, most people seem to be satisfied with the quality of what they receive from Forever Living, although it's a bit expensive.
However, there are numerous complaints across multiple websites and reviews of Forever Living.
For example, some people are annoyed by those "aloe vera distributors" and some are worried that their family members will be brain-washed to believe that aloe vera is a cure all.
My stand is very clear...
Forever Living is not a scam, nor is it a pyramid scheme.
If you have the right skills and apply the right techniques in recruiting and building downline teams, you can succeed with this business.
However, I don't recommend this as those who succeed are really the minority of the minority.
That's the exact same problem for many traditional network marketing businesses out there as well.
How I Make a Living Online...
I'm not a fan of MLM, not because it's illegal or not profitable, but because of all the restrictions and the expensive costs involved.
Instead, Affiliate Marketing is my top recommended business model for anyone to make money online.
The reason is simple...
You don't have to recruit anyone to make money
You have the freedom to promote any products you want and not being restricted to only promote the products from one MLM company
It's Free to get started
In fact, with affiliate marketing...
I've personally created a 4-Figure Monthly Passive Income Stream and become financially independent at just 21 years old without any College degree or working experience!
Through my own hard work, I went from a broke restaurant waiter to living my dream laptop lifestyle in less than a year's time...
If you want to discover the secrets of how I did it at such a young age, click here!