7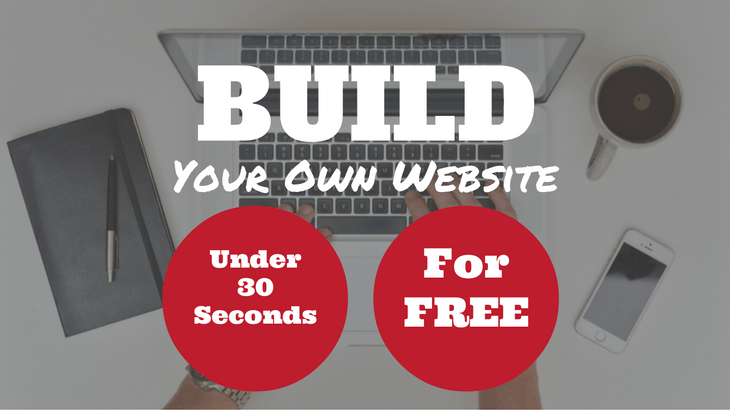 Creating A Website For Dummies – The Ultimate Guide
Are you finding ways to create a website of yours? I can help you!
You will be able to create a beautiful and fully-functional website after reading this post. GUARANTEED!
Whether you are creating a niche website, website for your local business or client, you can easily accomplish it today with the help of some awesome tools, FOR FREE! What's more exciting is that the systems and platforms today can help you create a very PROFESSIONAL website even if you are a beginner who knows very little about website building. Isn't that great?
Let's quickly get started...
More...
The Need For A Content Management System (CMS)​ - WordPress!
​Content Management System (CMS) is a computer application that supports the creation and modification of digital contents using simple interface. In other words, it allows you to build and edit your website without the need to understand coding.
In the past, people who want to create a website need to learn computer languages first which is very complicated and troublesome. Today, everyone can create a website using CMS and edit the website via an user-friendly interface which is easily understandable.
There are a lot of CMS in the market, such as Joomla, Drupal, WordPress, etc... But WordPress stands out from the rest. You may have heard of it before. It is one of the most commonly used CMS in the market. Below are 4 main reasons why it is the best:
It is Easy to install & set-up
No HTML, no code or any computer language is required to use
Thousands of Website Templates, aka "Themes"​
Over 40k add-on features, aka "Plugins"
Because it is the most widely used CMS, it has very high adaptability. There are many themes and plugins coming out everyday as well. So it is the CMS that can really support your website for any purposes, be it business, personal, blogs, e-commerce, so on and so forth. Whatever your need is, they have it.
​So definitely, the website you will be building at the end of this post is using WordPress!
By the way, this website you are reading right now was also built using WordPress.
What About Hosting?
​Website Hosting Service is a way for individuals and organizations to make their website accessible via the World Wide Web. The server is like your website's home. Basically, without hosting, your website is nothing because it can't be seen at all. Every single website you are seeing online has their own hosting.
The common ones you may have heard of are services like GoDaddy, HostGator, iPage, etc. There are lots of them out their​ but most of them are not good. Some brag about how cheap and good they are but come at the expense of your website's speed, which is a critical aspect of your website!
The hosting service I recommend to you is SiteRubix. It is very different from all other services because it is powered by Wealthy Affiliate, the best online community for online business. Apart from the technical hosting, they offer you with training, supports and tools to help you create a truly valuable online asset and build a legit online business.
And YES, this website you are seeing is also hosted at SiteRubix and guided by Wealthy Affiliate :)​
---
​A website needs 2 essential things - Server & CMS. The website is being hosted at the server and it adopts the CMS to build it. This is the simple explanation to let you understand their relationship.
After understanding CMS and website hosting, it's time to learn the actual steps...
30 Seconds Website Creation Walkthrough
​Here's a video that walks you through the process of creating a brand new website in less than 30 seconds.
​Now, it's time for you to create your website. I want to help you. But eventually, you are the one taking actions.
Start Creating Your Website - 3 Steps
Step 1: Choose your domain name (The URL you want your website to have)
Step 2: Create Account at SiteRubix.com
Step 3: You get access to 2 Free Websites & the entire training platform!
For beginners, creating a website is not enough. You will need guidance and training so that your website can succeed. Fortunately at SiteRubix, they've gotten your back once you create an account.
4 Crucial Aspects of a Successful Website
​How do you make your website stands out from the rest? This is the determining factor of your success in online business. Here are the 4 aspects that you should pay close attention to when you are developing your website down the road. These differentiate a quality website from the normal ones.
The

Speed

and

loa

ding tim

e

of your website
The

Design

of your website

Navigation

- How easy it is to navigate around your website
Your

Contents

- How helpful and valuable they are!​
There are definitely more in the list but these four are the most important ones. I will touch on them in detail in the future posts.
---
Need Help with Your Website?​
​If you have any questions regarding website creation, don't hesitate to raise them up. It's best to leave them in the comments below. I am very happy to help you out. Keeping the doubts with you is not going to benefit your business in any way 🙂