24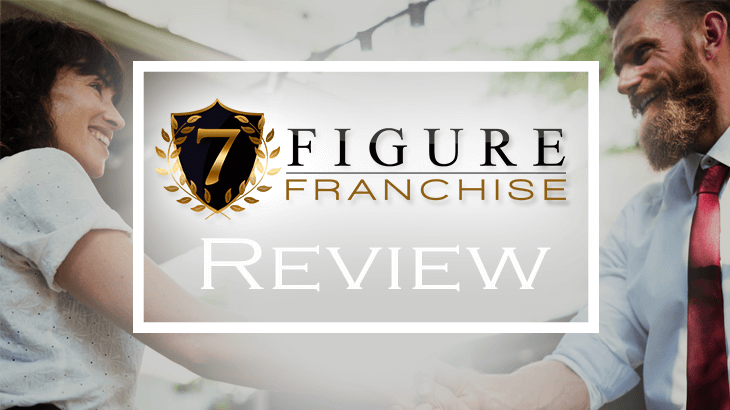 Welcome to my 7 Figure Franchise review!
First of all, congratulations and give yourself a pat on your back! The fact that you're here right now shows that you're doing your own research before buying into any "seemingly good" products.
I know I only have a few seconds to grab your attention...
So very quickly why should you listen to me?
I'm NOT an affiliate of Michael Cheney's any product
I have reviewed Michael's other products in the past, including The Commission Machine & Fan Page Money Method
Here's the thing...
There are A LOT of people online recommending 7 Figure Franchise to you. But what I've found is that most of them are simply affiliates who want to make money by promoting Michael's products.
And if you take a look at my previous reviews on Michael's products, you'll see that Michael is really good at writing sales copy & create lots of hype.
In fact, in 7 Figure Franchise, he claimed that he will "force you to make money whether you like it or not..."
Not only that, he said 7 Figure Franchise is a "turnkey solution" for you to make money right away even if you're completely new...
I have 2 problems with his unrealistic claim:
To be honest, there really isn't any "turnkey solution" to make money online. It's all about learning the right skills and putting in the hard work. Agree?
In Michael's other products, he also claimed that they are the "turnkey solutions". So Michael, do you mean that ALL of your products are "turnkey solutions"?
All I can say is that those sales pitch are just complete BS!
Is 7 Figure Franchise a scam? Let's find out...
7 Figure Franchise Review Summary
Product Name: 7 Figure Franchise
Founder: Michael Cheney
Product Type: Traffic generation training + resell right for Michael's products
Price: 2 installment of $1,100 or one-time payment of $1,997
Best For: Michael himself & people who have the money to invest
Summary: 7 Figure Franchise is basically just a resell right, with some decent training on traffic generation, for you to leverage Michael Cheney's sales funnel and promote his products. Yes, it's possible for you to make money but you're not building a business for yourself. It's more about helping Michael to build his business which can be taken away from you anytime. (Remember, it's just a franchise!)
Rating: 40/100
Recommended: No
Continue reading